Our buddy Rob got back into hunting last year and was over the moon when he got a nice Buck last year.  One thing I've learned from my limited time in hunting circles is everyone is so happy and excited for a successful buddy.  So far that's all we've experienced anyways!
Rob's rifle hunt this year saw him destined for some "tag soup" until he popped by the house one night and Birdee offered to lend a hand.  He wanted to buy a bow but had no stand or any of the prep work done.  Being that she had already tagged out she offered to sit with him in her stand and see how they would do.
While I was cleaning up the barn for the Lund to be backed into they sighted in his new bow.  He was ready to rock.
First evening they sat, nada.
Second night out, Birdee alerted Rob.  "Get ready", a nice doe had snuck in quietly and Birdee laid eyes on her first.  Rob sent the bow flying hitting his mark.  High fives in the stand and more when I arrived after receiving that always exciting text message from the stand.
We began to trail her after about 45 minutes.  10 minutes later Rob was ecstatic.  "the bow is a whole different deal!  I don't think I'll ever hunt with the rifle again!"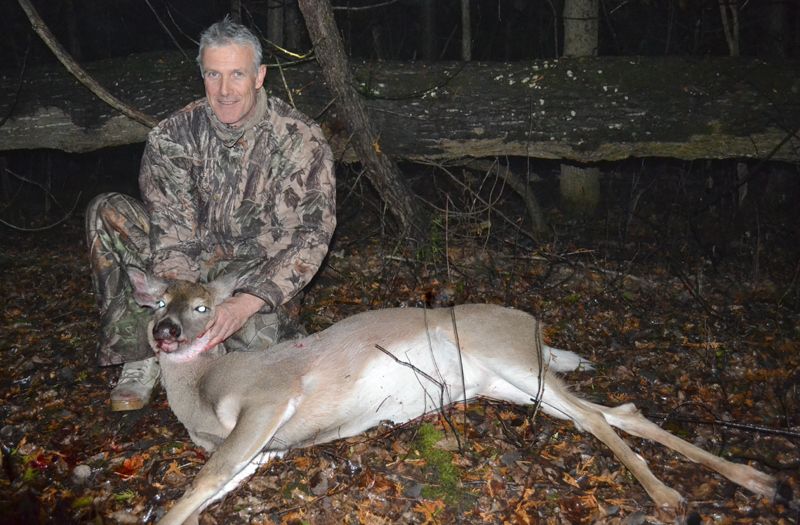 "Hey RJ, looks like you aren't the only guide that lives in this house!"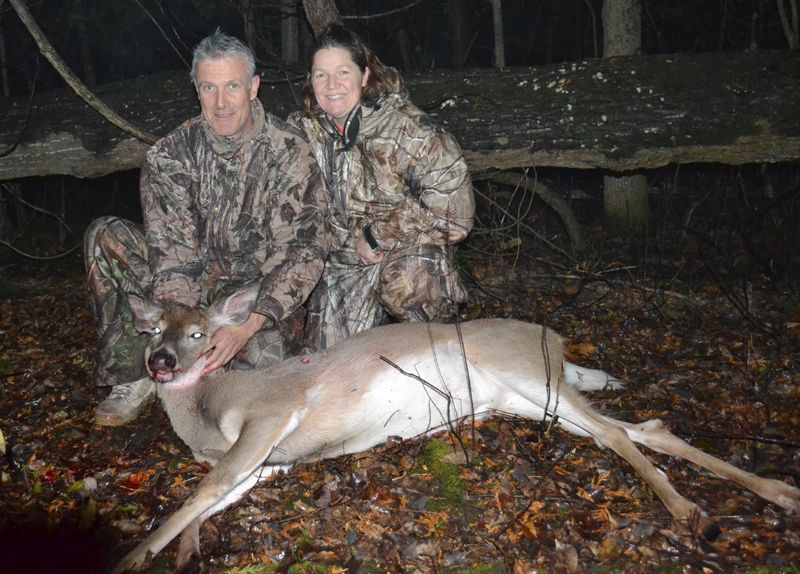 Big smiles at the ranch after all the work was done!