Birdee and I met Andre Villeneuve through our friend Rob who we work with.  Andre is an active hunter and fisherman and just one of those down to earth decent fellas.
I received an email on Friday night from Rob.  "Andre's put a giant on the ground, I'm on my way there now."  Andre lives about 20 minutes from us, so we grabbed the camera and hightailed it to see it!
A 17 point Buck.  What a beauty!
A full shoulder mount is headed for Andres wall.  Can't wait to see that!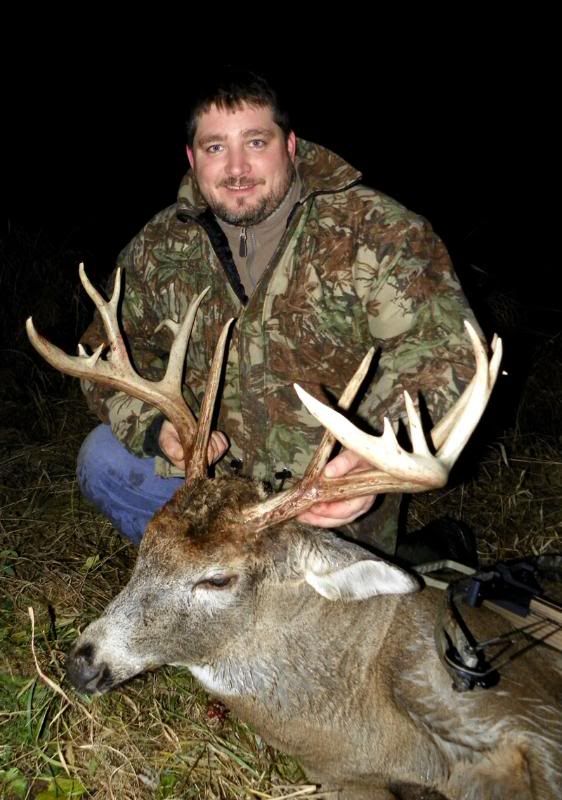 Congrats Andre!