Things had been a bit slow out back on our cams.  Does and fawns as well as rabbits, raccoons, fox, porcupines, turkeys and squirrels are frequent visitors to the site but Birdee isn't armed with a Doe tag this year so she needs to see some Bucks in the area.
Frequent visitors….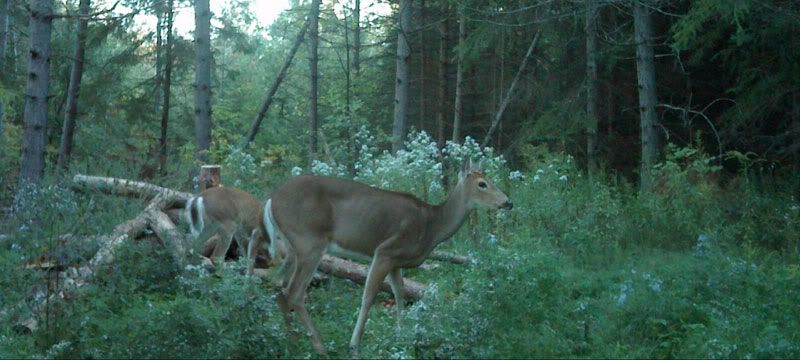 We did some work around the site today and checked the cam.  Birdee is pleased to see some Bucks in the area.  We thought it was a bit strange to see three of them together and were lucky enough to catch them sparring a bit too!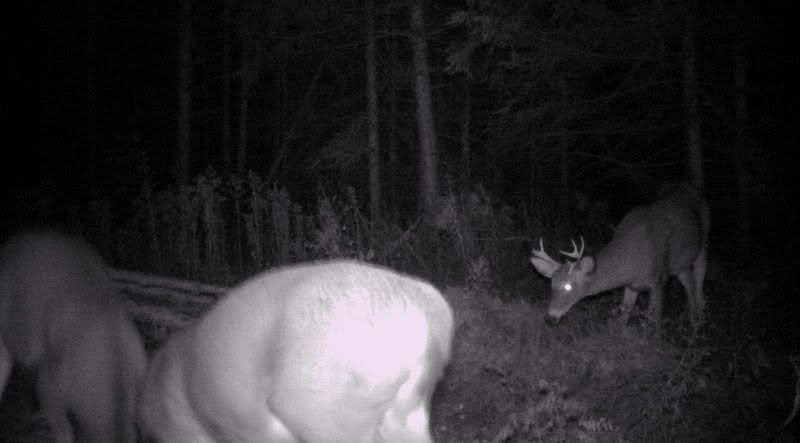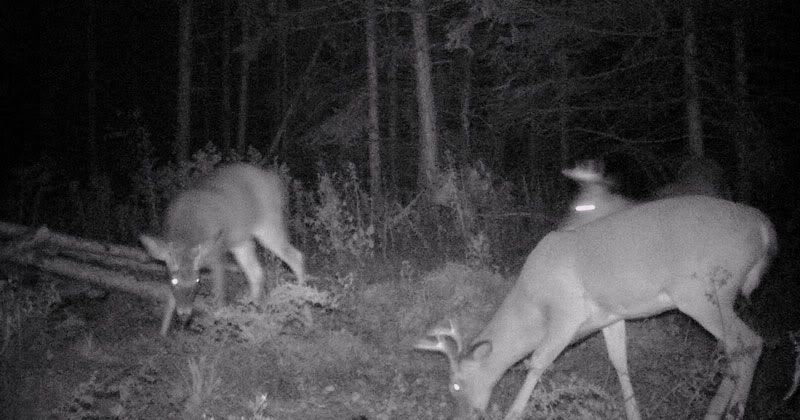 The Sparring….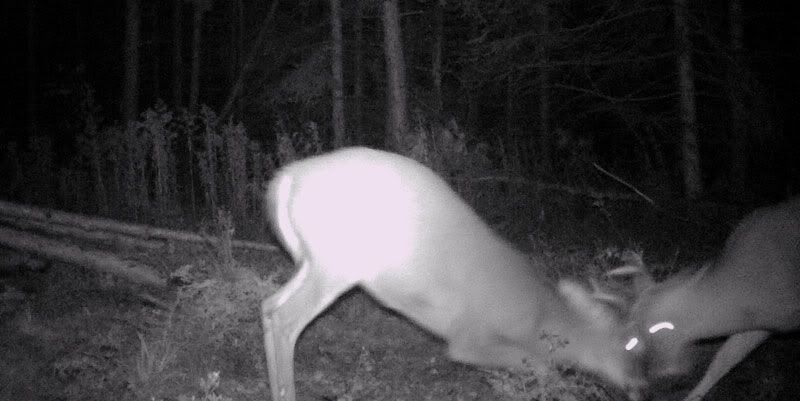 Birdee begins hunting regularly this week, stay tuned!