Bow Season has opened in our area.  Birdee been sitting regularly in her new area.  It's going to take some cooler weather for the deer in her area to start moving more.  She's thrilled to be back in the game!
The Trailcam has been very busy lately.  The issue now is we seem to have a few Bears around.  They don't seem to be keeping the deer out of the area at all.
The Bruins…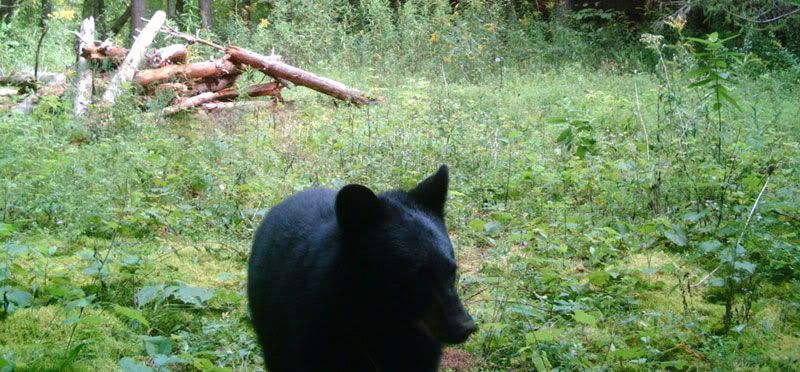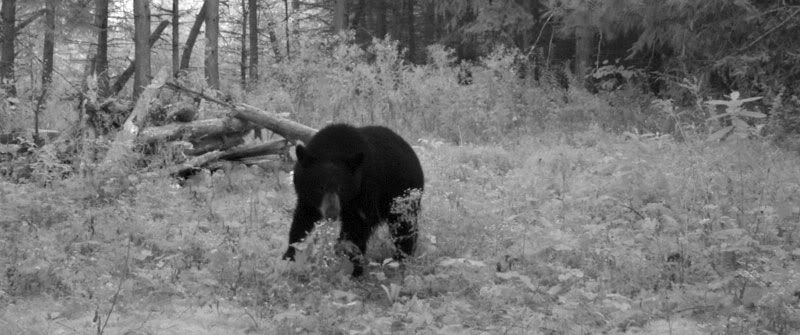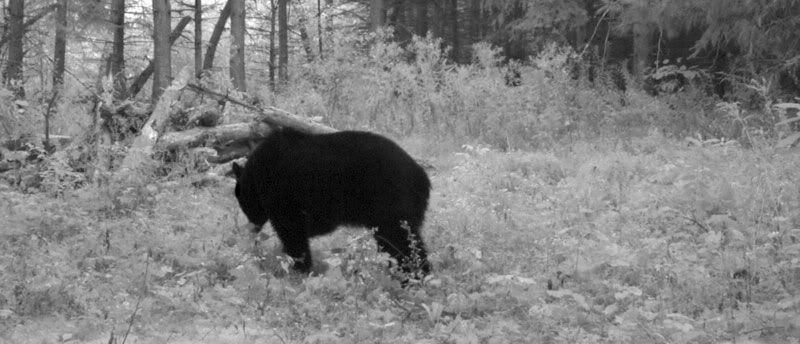 We went out one night to find the camera in peril.  Apparently this fella wasn't a fan of it.
So he took matters into his own hands.
Camera Damage Report. Minimal.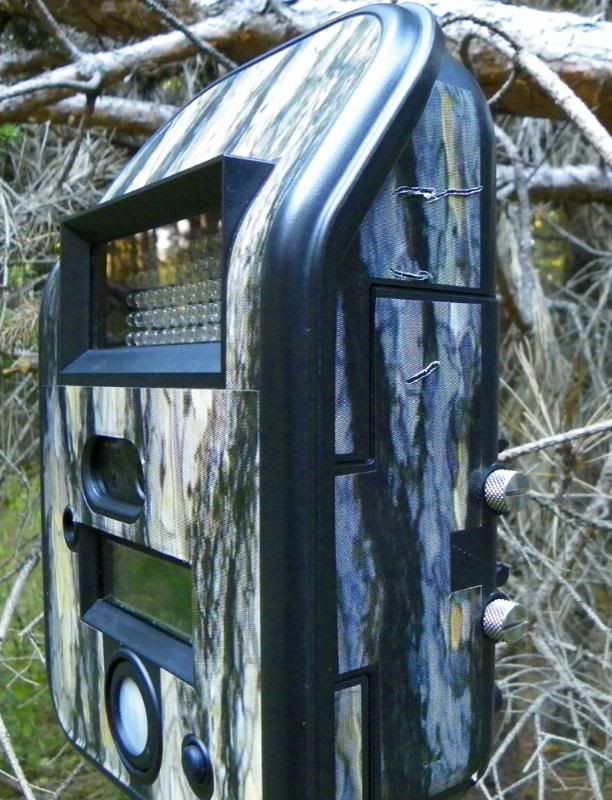 Lots of activity around that include a Fox, Porcupines, Racoons, Rabbits and Squirrels. It really is amazing to watch all that wildlife together 250 yards from our backdoor.
Updates should be coming every week or so now as the season progresses!