Birdee is getting some excited about this years hunting season.  She had her bow in to Bennett's for some tweaking and it's dialed right in now.  The Camo gear is already outside in the barn and ready to rock.  October can't come soon enough for her.
Just wanted to put up a few neat shots we have on the Moultrie.  Mama Doe and this fawn visit the site daily.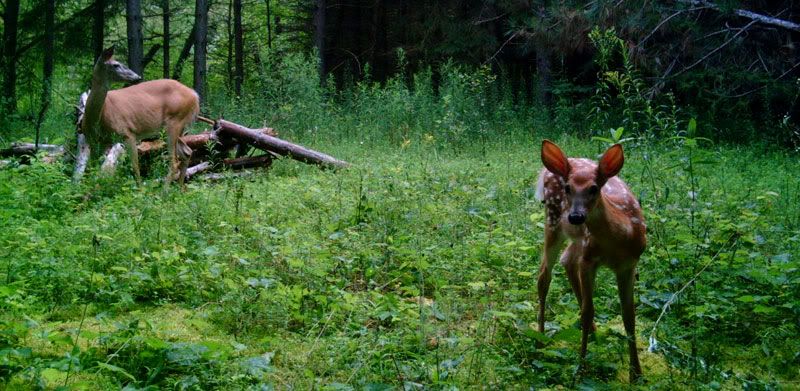 Birdee was not successful in obtaining a "doe tag" this year.  Fellow hunters feel this is a good thing for her as it will help her in future hunts as she will have to simply sit and watch as does stroll by this year.  She says she prefers "Boys" anyways!  Like this fella.