While ice fishing this past winter with Kevin and Paul (Fishing 24/7 and Bass Addict online) I told them they had to join me for day of Carp fishing on the St. Lawrence River. Today was that day! Meeting up at another ungodly hour to make our down the 401 to the Long Sault Parkway for a day of drag peeling Carp.
We arrived at about 6:15 and began to setup. I always get a kick out of guys reaction to the baiting of the area and the setup of the gear. After awhile they see how it all works and understand its need and use.
By 6:40 Kevin was up and fighting a fish. By 6:41 Kevin was shaking his head in shame. Gone. A good one too. The "rookies" went on to have trouble with the first 4 runs we had. After that they were spot on and really got the hang of it.
Kevin in the end took the first fish I believe at 19 pounds.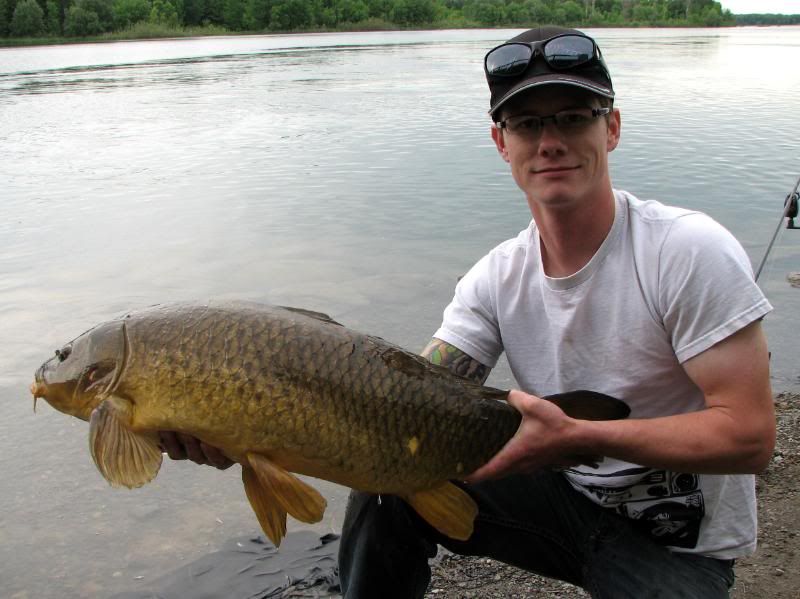 Now when things get busy while Carp fishing I tend to lose count and timing of the events that take place. Re-Baiting the area, checking for weeds and making sure the baits are in the correct area always keep me busy.
Paul hopped on the next one (another teenager) and everyone was happy at that point!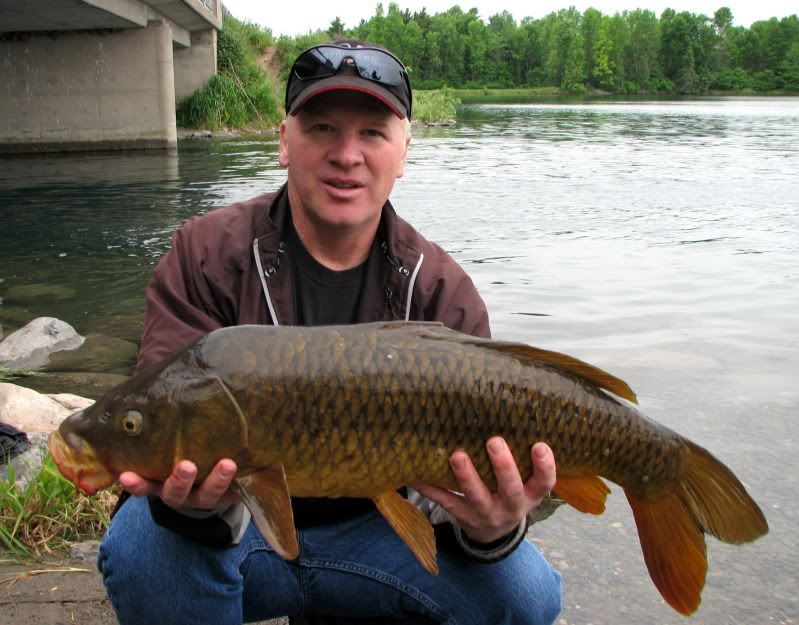 Then they doubled up!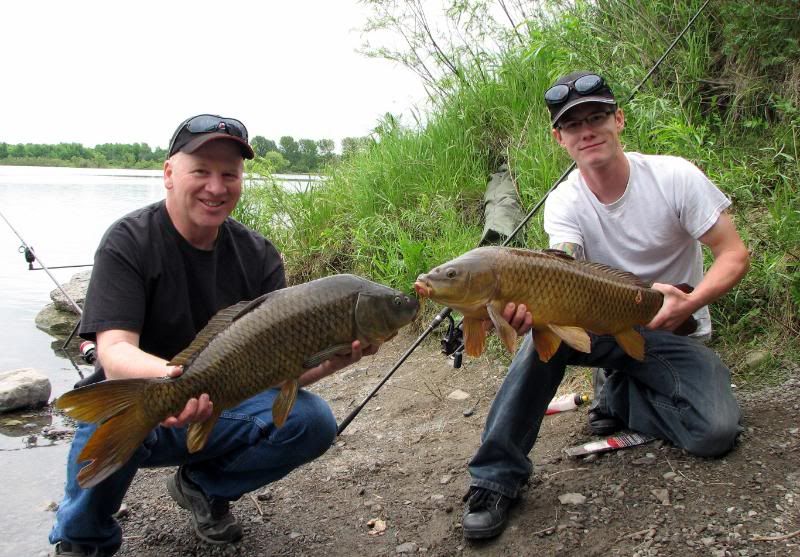 The boys took turns for awhile. It was a riot as every time Kevin leaned into a fish it was a "40"!!!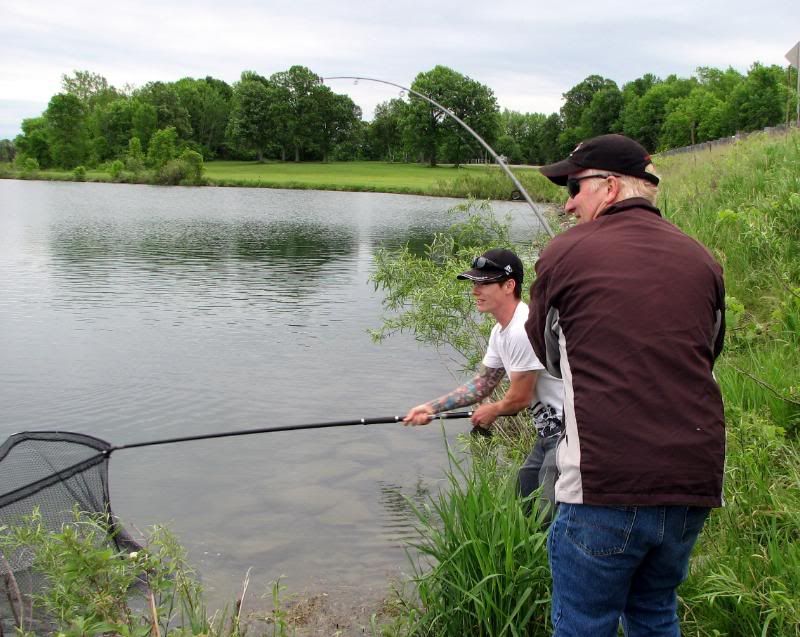 The boys insisted I took a turn at the stick.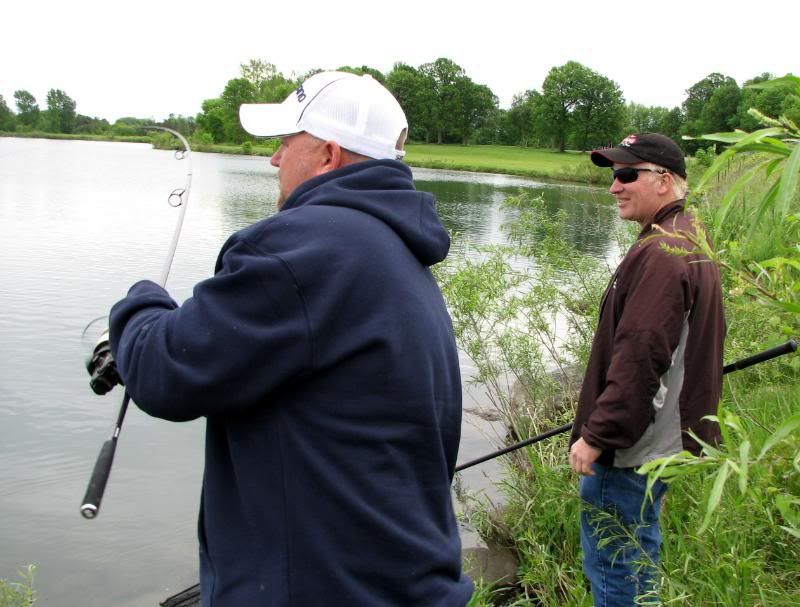 With my luck I ended up banking the best fish until that point at 21 pounds.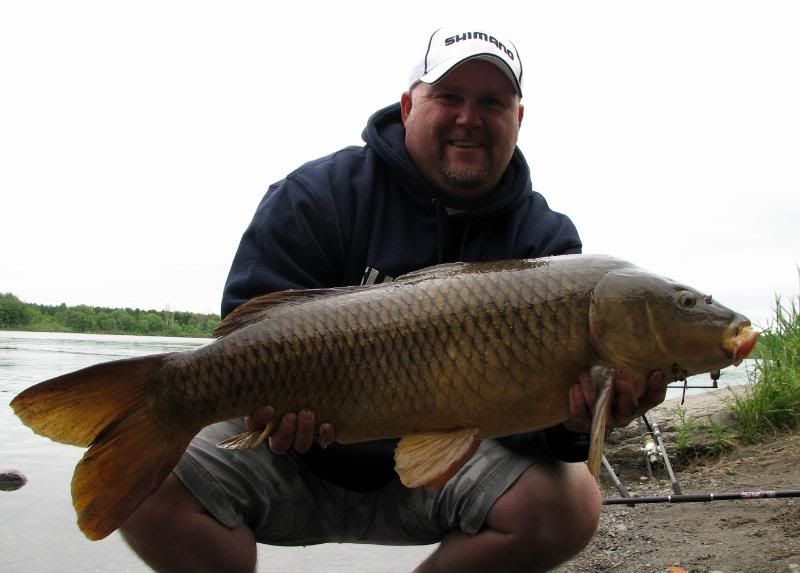 My luck continued as they each took a turn and then I hopped on another one. I believe this one was 19 lbs.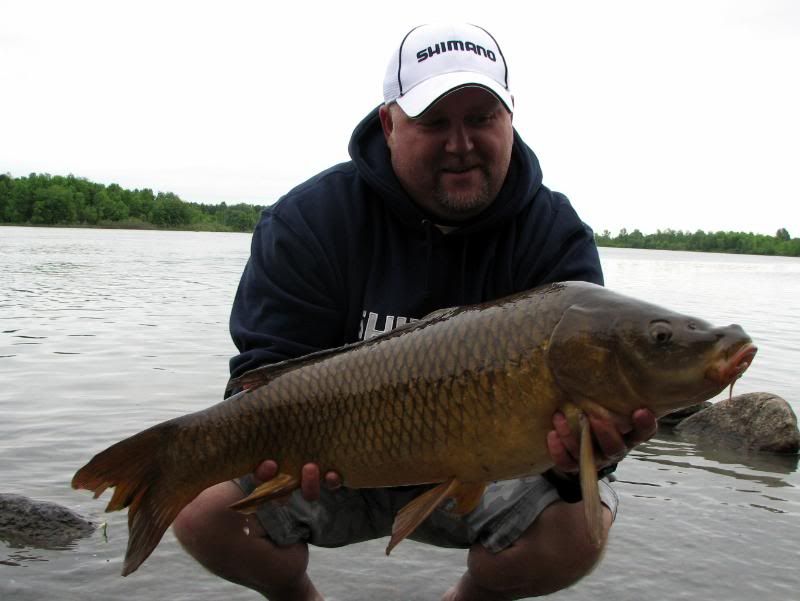 To end the day we had a great double with Kevin and I. Kevin's fish tipped the scale to 25 pounds.
I hopped in for the double photo with mine that was 23 lbs 14 oz.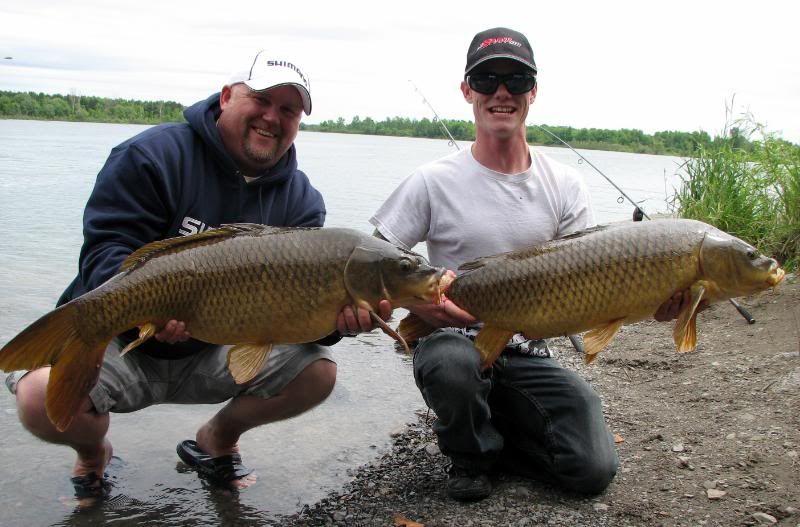 We pulled the pin earlier than normal today but the wind had switched and started pumping. The fishing had shut right down so we packed it in. In total I think we banked 14 or 15 Carp and losing another 6 or 7. Busy day on the bank.
I think the fellas had a great time today. Nothing beats fighting 20 pound fish all day!