Crappie….not Crappy!  What an awesome spring Crappie season we experienced in Eastern Ontario.
Changed things up a bit from years past and completely ignored community spots of years past.  Not wanting to beat up the same old same old I wanted to try to unlock a few new lakes.  The risk of this is some tougher days but the reward when you figure it out is paramount, and figure em out we did!
Big Jim joined me for a morning fish and we laid the boots to em great numbers wise.  Most of the females were still pre-stage so our best that day was only a bit over 13 inches.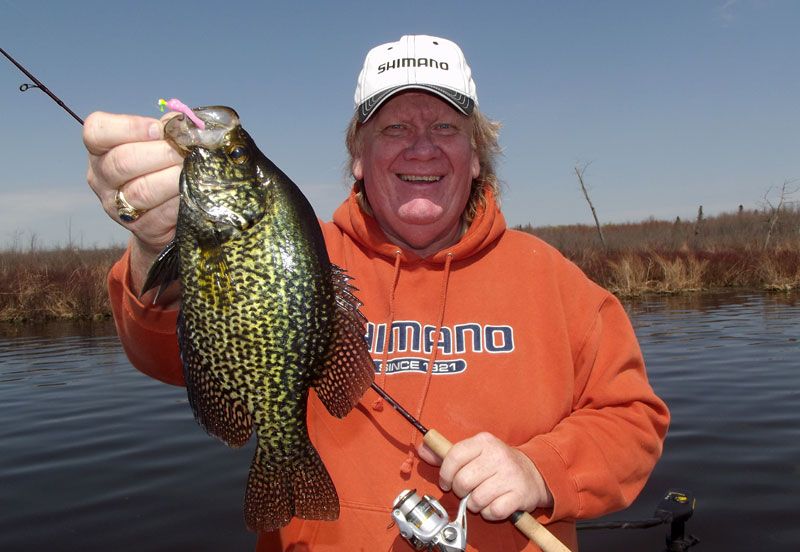 Another big change was to buck the trend of using floats.  Flinging a Loomis trout series rod with a Shimano Saros 1000 sized reel spooled with 6 lb test and a 2 inch white tube.  Yes, 2 inch.  I always upsize.  This rod was a game changer on Crappie fishing to me.  Fishing 8-10 fow the sensitivity was unreal on the faintest bites.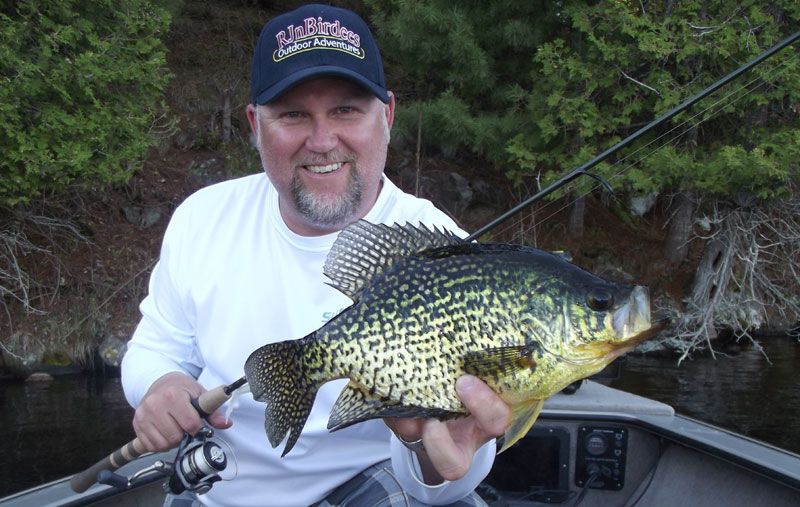 Crappie fishing is actually quite a social day on the water, easily able to handle groups on board.  Our friends Sherry and Darren joined us for an afternoon Crappie Slay!
Now this is good times.
RJ Sr. joined me a few days aboard the Lund.  He's learning the ways of the Crappie and loving it.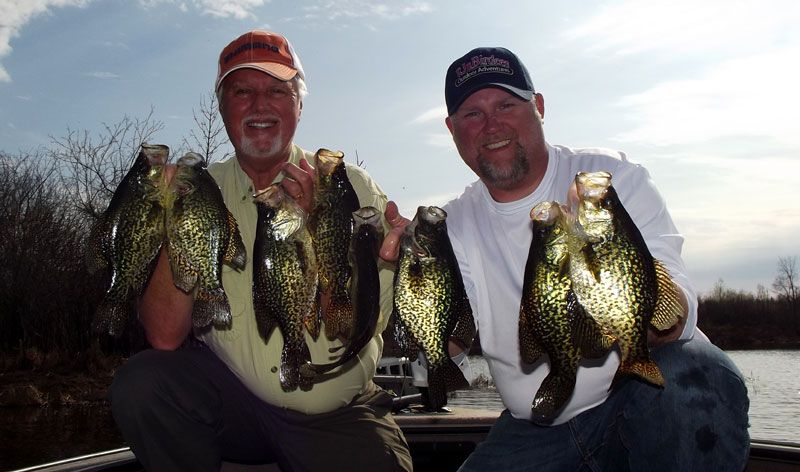 Birdee loves the Slabs….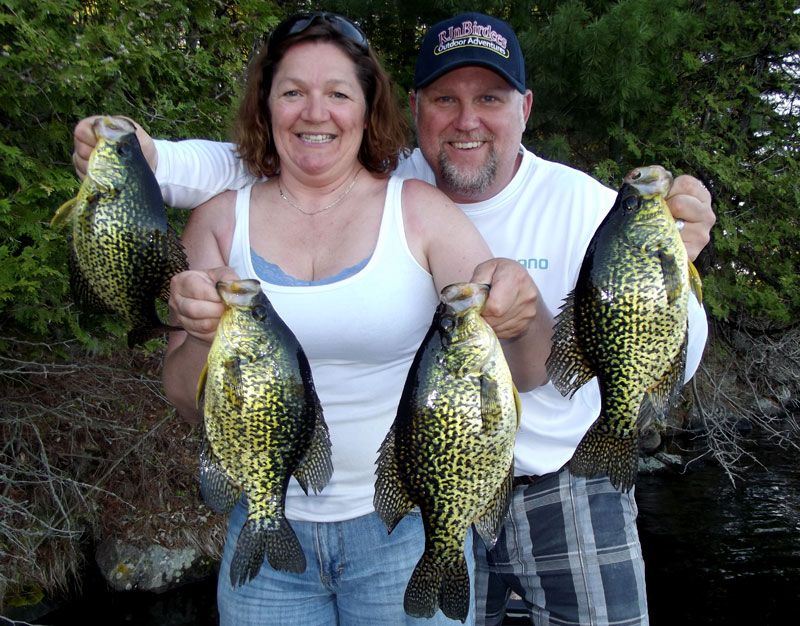 Had Crappie "Connoisseurs" Tim and Luke aboard one morning.  Patterning these fish the three of us was a hoot.  Always have to learn and try new things.  Tim was getting them on a jigging spoon!  I also upsized my offering to a 2 inch swimbait on a NuckleBall jig head.  They snarfed it.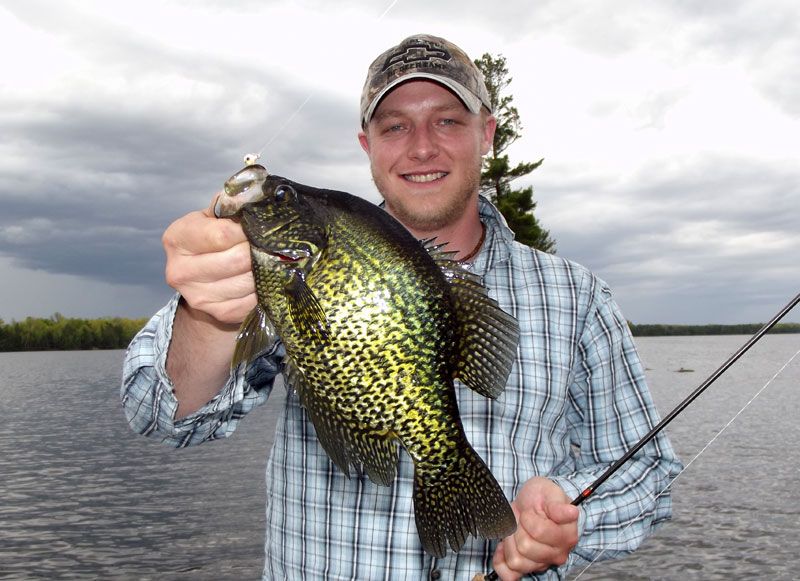 It was a heck of a spring on the Slabs.  Maybe a few more trips left in us yet depending on weather but if it ended as is, that was a blast.