Whenever the weather is a little tougher be it with high winds or forecasted rain I make the call to head down the St. Lawrence for some Carp action.  The fishing is world class and is easily the most social fishing experience there is.
Joining me was RJ Sr., my uncle Mike and brother in law Gordo.  Mike had never seen this before so he had lots of questions about gear and setups.  We were soon interrupted by his first Carp from the Larry.  A good one too!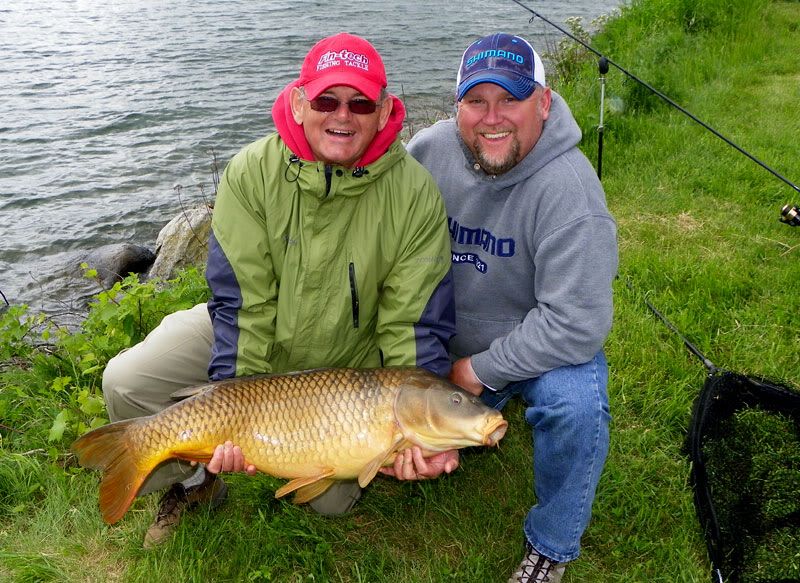 With a huge cold front in the area the fish had just shut down.  The boys had to head back for their evening golf game but Gordo and I stayed back to see if we could get something going.  Wasn't too long before Gordo was up and on it.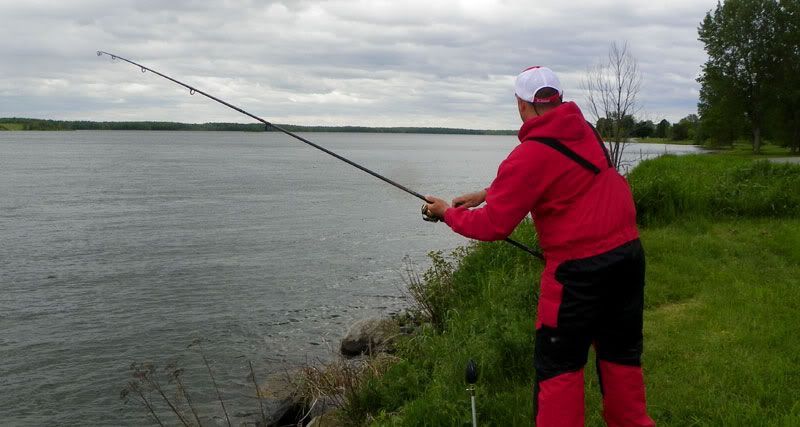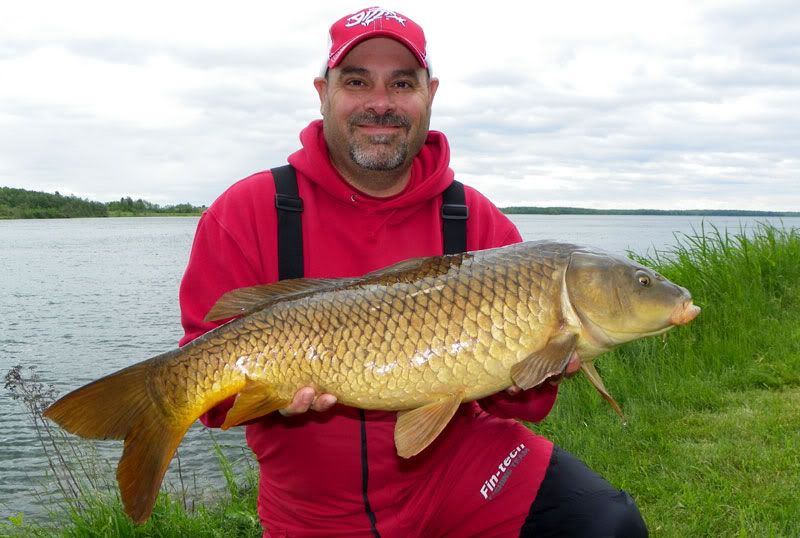 Not even 5 minutes later I was scrambling to a screamer.  Nice thick lady with a drop belly.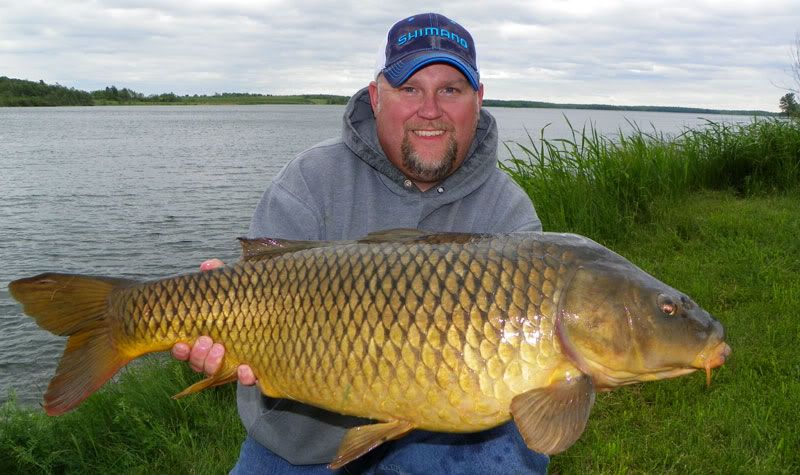 Despite the slow fishing I had a blast.  Sitting back and chatting with the fellas was a treat and can't wait to get back and do it again soon.