Anyone that knows me knows I love to fish for Panfish.  Finding a lake that holds big numbers with quality of these little buggers are real gems to me.  We've stumbled onto a few over the years and decided to hit one for a relaxing day of big numbers with the chance at a few real quality fish.
The morning started later than normal as the Fall is upon us and there is no reason to be on the water super early as it always appears to take the hot sun to get the fish active.  Dropped the Princecraft in around 8:30 and shoved off.
On our prior trips we've found the quality fish to be on the deep side of tall Milfoil.  The Juvenile fish all frolic on top in the heat of the sun but Mama and Papa live down deep.  Those were our targets.  Phil was setup with his trusty round jighead and Gulp Alive 2 1/2 inch minnow.  I ran a Nuckleball jig with a Gulp Minnow.  Both produced evenly on this busy day.
Countless aggressive Bluegill were boated.  Mostly in the 9 inch range with a few reaching near 10 inches.  My setup was a medium light 6′ Shimano rigged with 6 pound test line.  Working these guys up from the depths was a blast!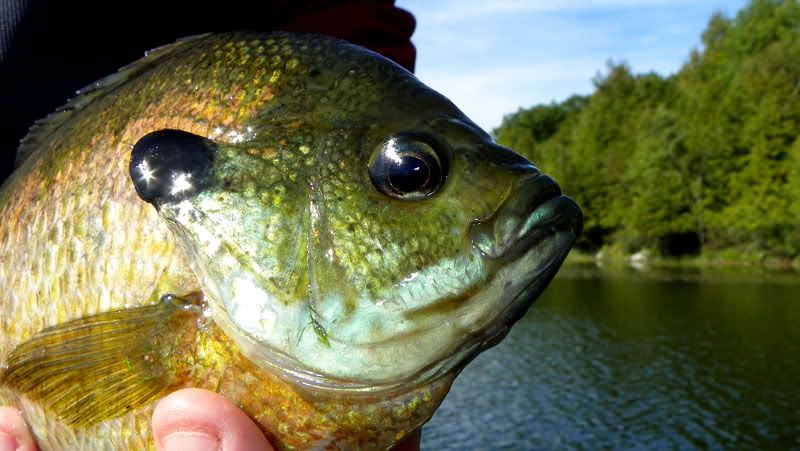 Every now and then youd see a big flash at your jig as you worked it back.  We knew exactly what it was.  it was only a matter of time before we had one in the net.  I haven't seen these beauties since spring.  Man do I love BIG Crappies!
Phil was first to get one to go.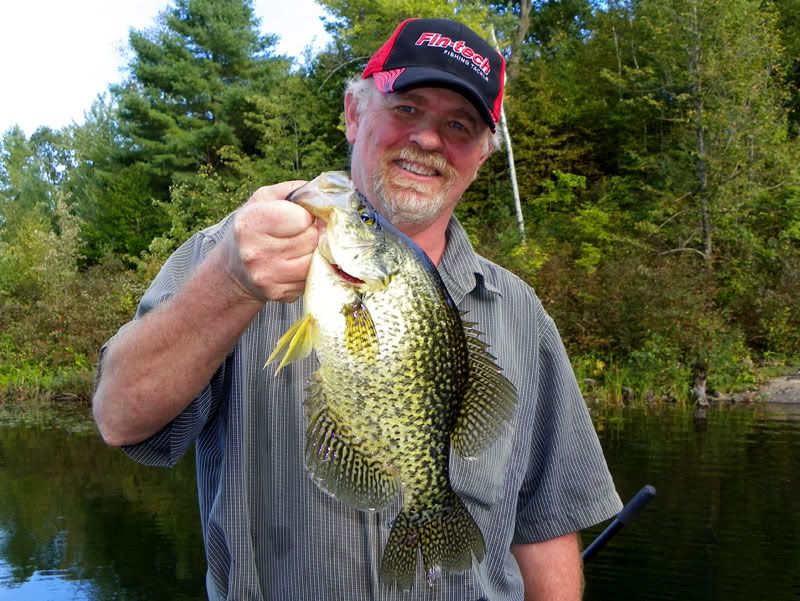 Then one sucked in my jig.  Love it!
We wished we could have stayed into the evening because we were betting those big Crappies were just starting to get moving.  Next time!
We stopped at one of our favorite weedlines to end the day.  I flipped out a new colour of Senko I picked up the day before.  I started to get us moving along the weedline with the trolling motor when my line tightened up.  I guess they like the new colour!  Ending the day with a 4 lb 8 oz. Largie that capped it off.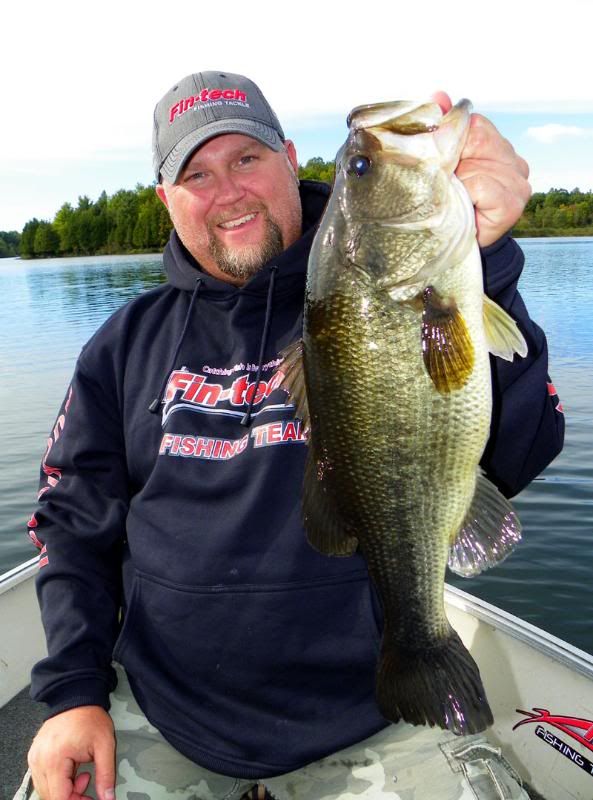 Fun day out, pressure free and some great fishin'.  More Please!