Today's forecast was supposed to be perfect Gar conditions.  Somehow Mother Nature missed the memo.  BlueBird skies turned to cloud cover and light winds turned to gusts.  Not perfect but we made the best of it.
Aboard the Princecraft with me today was my buddy from work Mack.  Mack has been out before for a looksie at a few Gar but today he was ready to land one.  He finished up the back end of a double header which I had to net as my fish was still in the net.  Pretty intense at that point!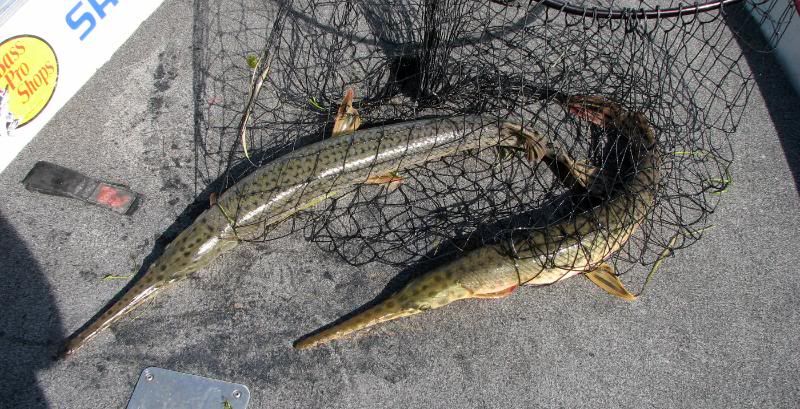 Here's Mack with his first.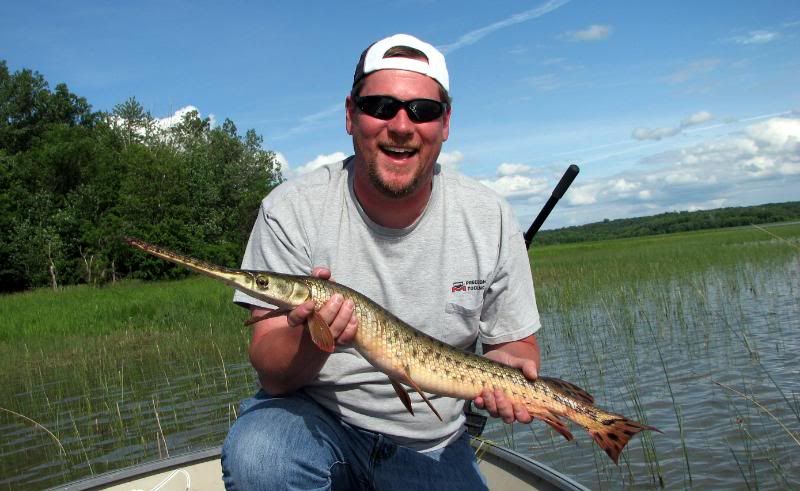 And mine.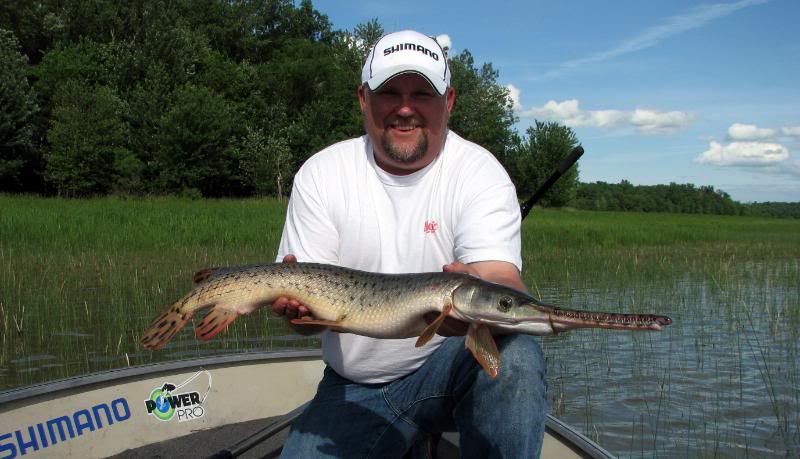 We hooked up, landed and lost at least a dozen fish today.  All small by what I like to see.  I suspect the low water has sent the fish scattering.  It hasn't been great but when you can tangle with these toothies even on days it's not great conditions wise, its hard to complain!