Just one of the things I'm really starting to love about my new job is having my "weekend" be Wednesdays and Thursdays.  The lakes and rivers are void of life, except for me and the fish.
Today I set some plans in motion to have my buddy Grant join me aboard the Lund in search of Gar.  Conditions were great for it with mile-high skies and only a slight breeze, perfect for sightfishing these pre-historic monsters.
We launched at 9:30am and after winding the Merc up for awhile (man I love the new boat!) we slid into the shallows.  And by 10am this was slid into the net…..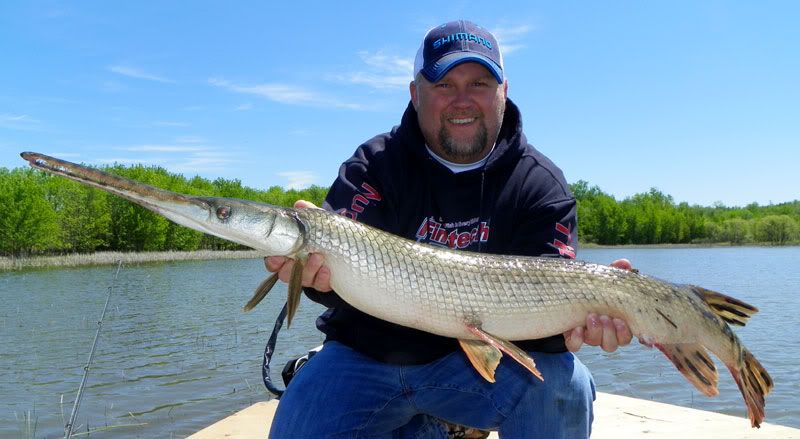 Not what I'm looking for but a nice start.
Getting better!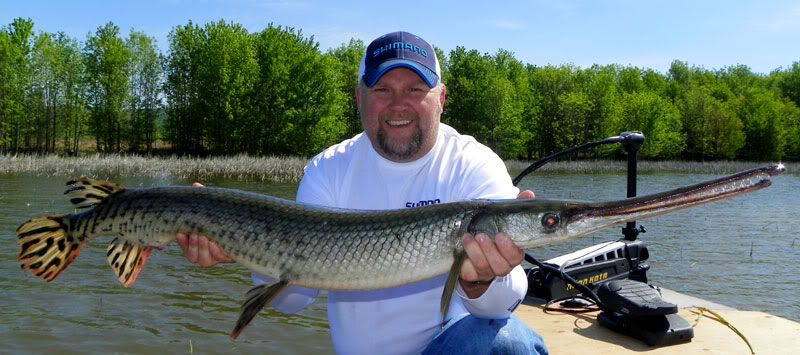 Grant started slow but made up for it with this quality fish.
Grant and I had one of those days you remember for awhile.  On the way home we "guesstimated" at how many fish we had visited us.  "30?..40?"  You know it's a wild day on the Gar when you are flicking 40-45 inchers off at boatside with no photo.
Grant requested a photo of this chunky lady.  Nice and thick she was.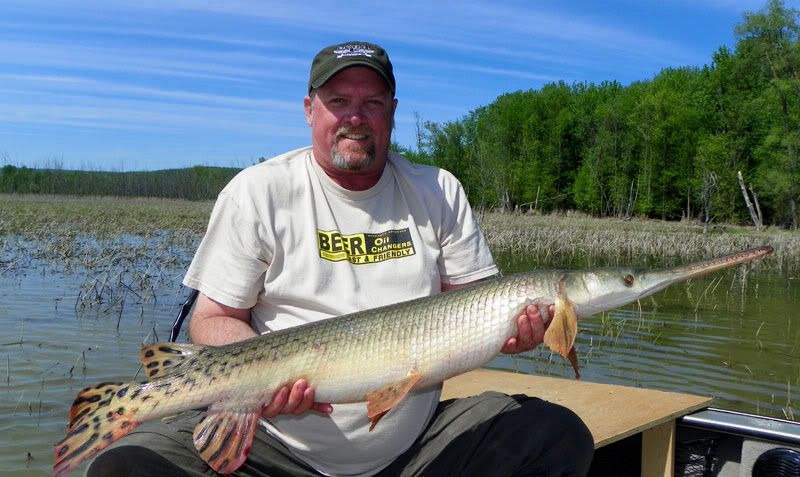 Up next was a fish that made me squeal a bit.  We spotted her off the tip of a point swimming with a smaller fish, they separated and we started the pursuit.  We placed 3 casts at her with no reaction.  My next cast was the money shot and she unloaded on it.  Monster hookset and she was airborne!  She then made two 50 foot runs.  Pure insanity.  I slid her towards the net where she made her way halfway in, then backed out and made another 50 foot run.  I was able to see where the hook was in her beak and that relieved me a bit as I felt confident she was pegged good, she was.
Once I laid eyes on her on the deck of the Lund I knew it was my best……. Out came the tape, the scale and the camera. Her specs had me giggling. 53 inches with a 16 inch girth.  We weighed her in the net then subtracted the net.  She tipped my digital scale to…..18 pounds 8 ounces.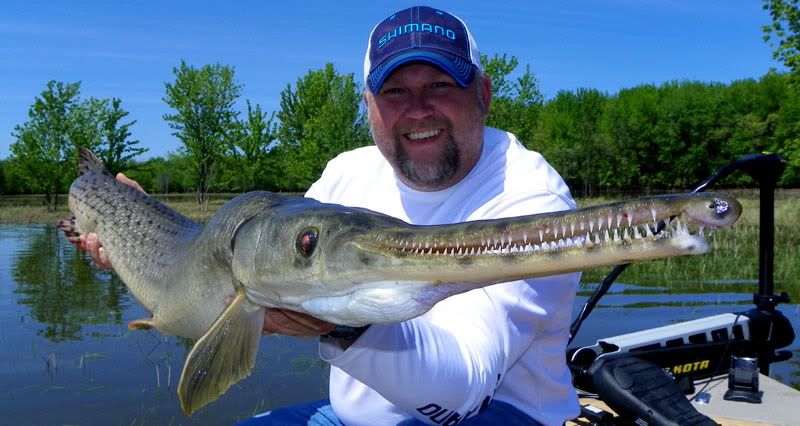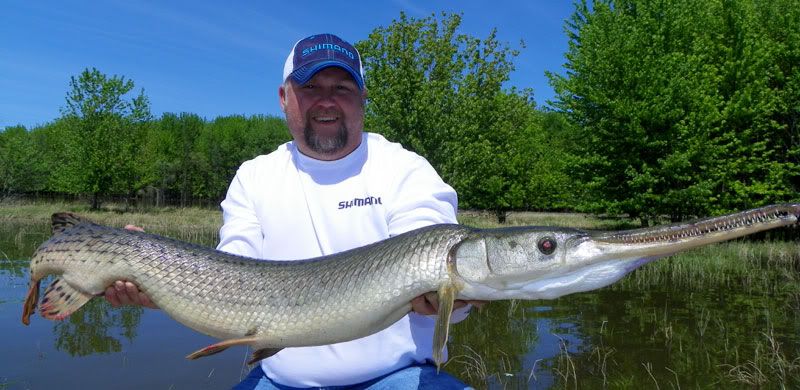 Yes it would beat the present Ontario record but there was no debate this time.  I want to catch her when she's 20 plus pounds….some day I'll see her again.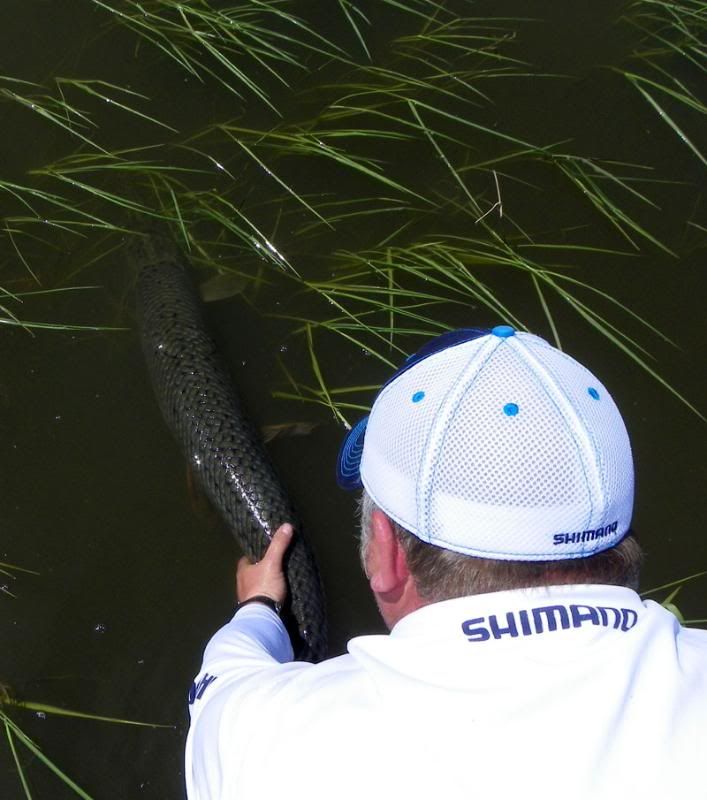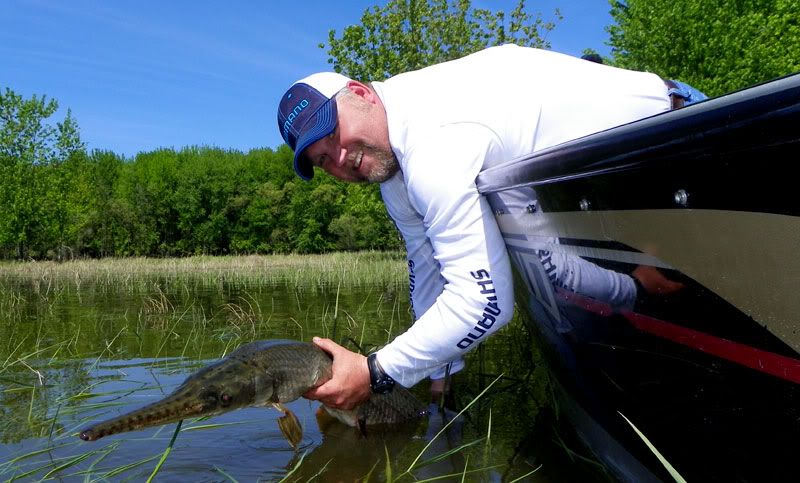 This fish made my day….week…month….heck.  Maybe season!
Tackle from today : Shimano Crucial 7'6″ Heavy Flippin stick with a Shimano Core reel spooled with 40 pound Power Pro.