Finally being able to hit the ice this weekend.  Waking to -18 temps with a windchill factor of near -30 was a wake up call!  We made our way out to a local spot in search of daytime perch and bluegills with plans to stay well into the evening for the crappie bite.  Though we had the portables with us moving around alot didn't prove to be needed so we hunkered down in the shacks and plucked away.  A steady perch bite with a real flurry at dusk kept us busy.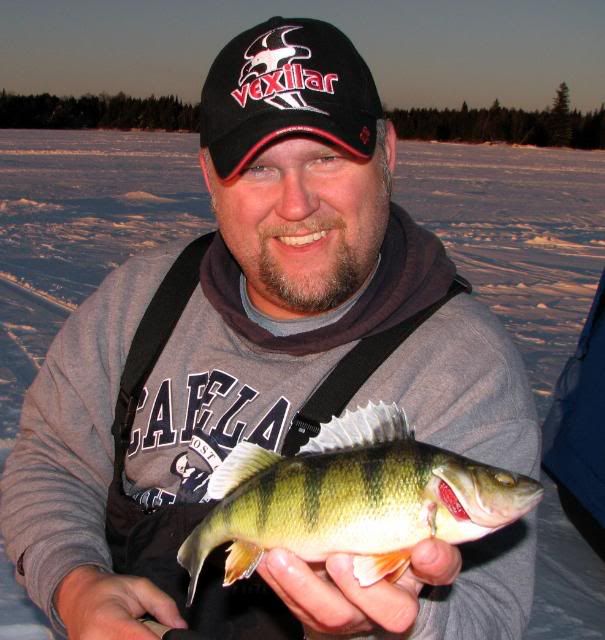 Berkley Atomic Teasers, Slurpies and the new Squid jig from HT provided the most success.
The evening crappie bite never did materalize as we hoped.  Lots of traffic on the ice may have turned these picky paper lips off for the evening.  We did manage some to 10 inches but not the flurry we were hoping for.
Sunday plans were in place to head into the Lanark Highlands for the day on the skidoos to do some trouting but I seem to have a fuel leak on the Bravo that will be looked at this week.
Great to be back on ice!