With the success our Megabucks event had in 2013, hosting it again in 2014 was a no- brainer.  We were a bit uneasy as we saw tournament registrations across the province drop by about 20% in 2014.  We decided to give it a go regardless and see how it played out.
Two weeks leading up to the event I thought my phone was going to explode.  Registrations piling in from as far as Oshawa and Pickering to come fish our event.  A big push had the event SOLD OUT with a week to go.  60 teams were ready to hit Big Rideau Lake.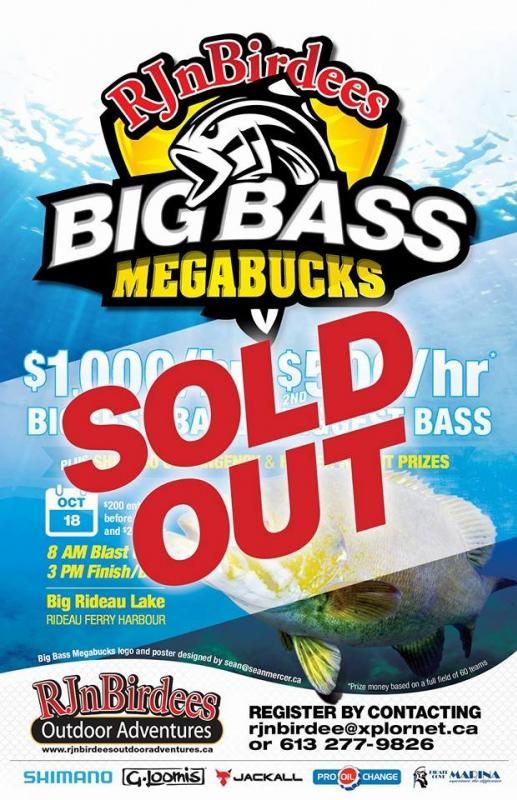 A few things for the teams to deal with this cool Fall day.  Forecasted 20-40 km/h winds and potential rain as well, not fun.  Another hurdle for that required adjustments in game plans, the lake was roughly 2 feet lower than last year at the same time.
Boat launching and blastoff went off without a hitch.  We decided to blast off 10 teams at a time this year, being that we are leaving from a "no wake" zone it made sense and worked out great.

Big Rideau Lake is usually the star of the show.  This year it was a bit different as one angler took the spotlight, and he was doing it all alone.  You'll see a few photos of Chris "awesome" Lawson below.  He took 3 hours on the day as well as some contingency Shimano Bucks.  Impressive, very impressive.
Hour 1 winners:
        5.32 Gus Ferland and Matt Loudon and 4.08 Scott Turner and Eric Pruys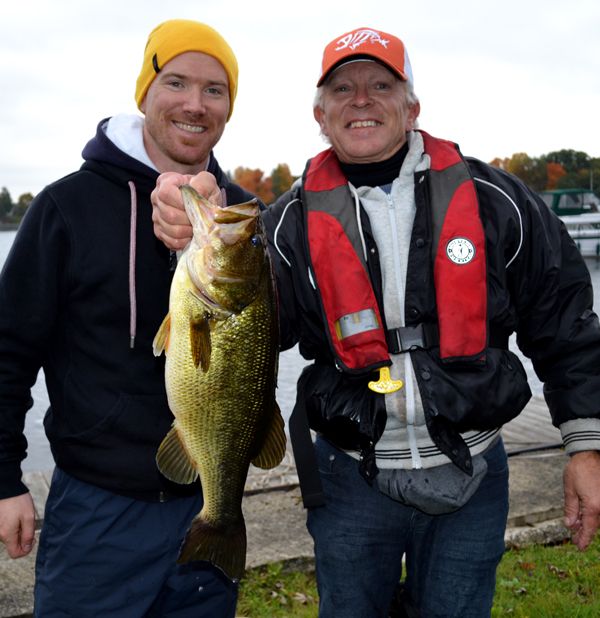 Hour 2 winners:
                   4.74 Chris Lawson and 4.12 Rick Dolgowicz and Randy Stoddard
Hour 3 winners:
                             4.56 Chris Lawson and 4.36 Jason Bilow and Donald Bilow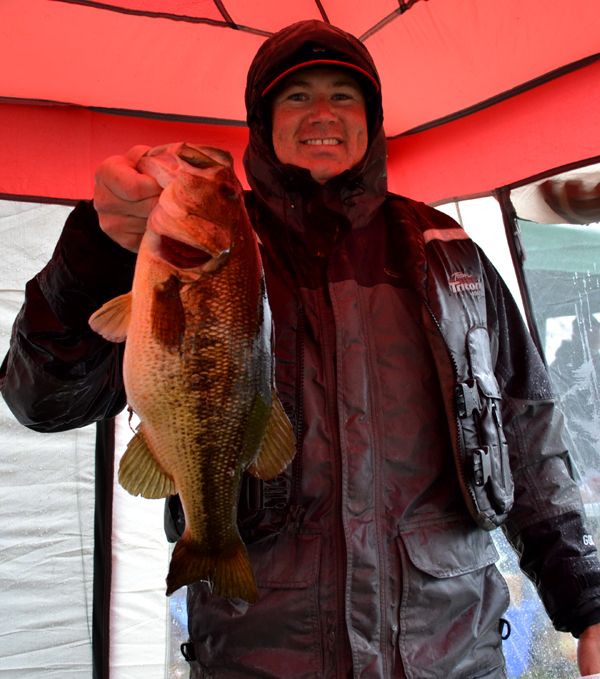 Hour 4 winners:
                         4.26 Chris Lawson and 4.04 Matt Laframboise and Jack Levert

Hour 5 winners:
              4.68 Dan Faubert and DJ Faubert and 3.96 Charles Sim and Matt Rushton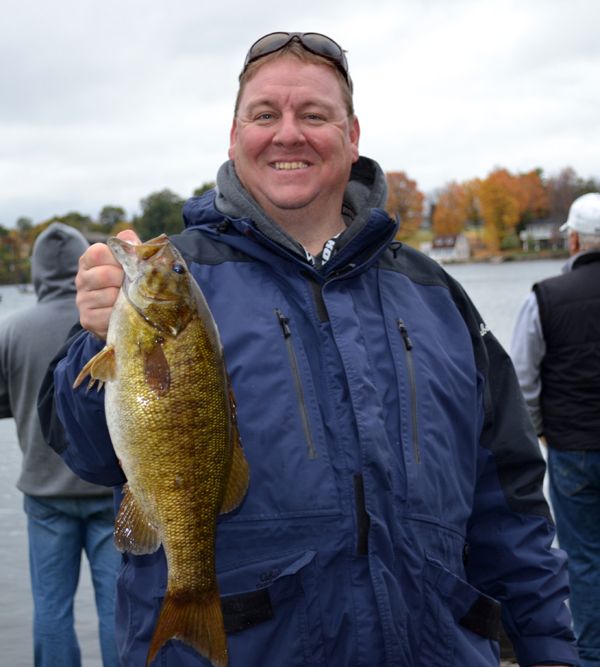 Hour 6 winners:
    4.30 Paul Vrooman and Tom Cundell and 4.20 Jason Bilow and Donald Bilow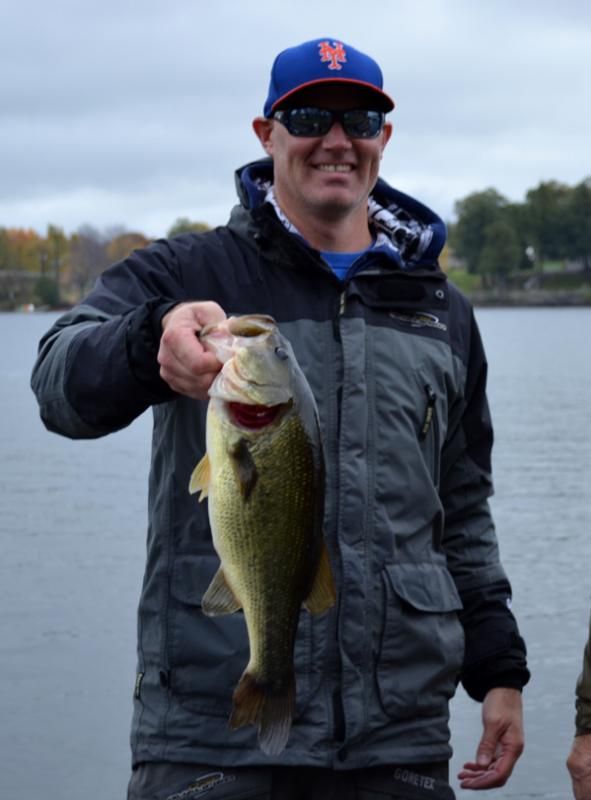 Hour 7 winners:
3.98 Lenny Devos and Jeff Desloges  3.88 Andrew Beaucaire Cameron and Jon Cameron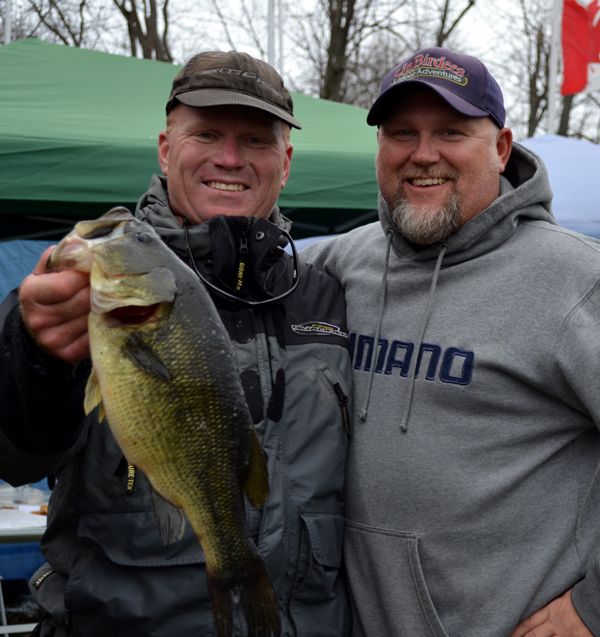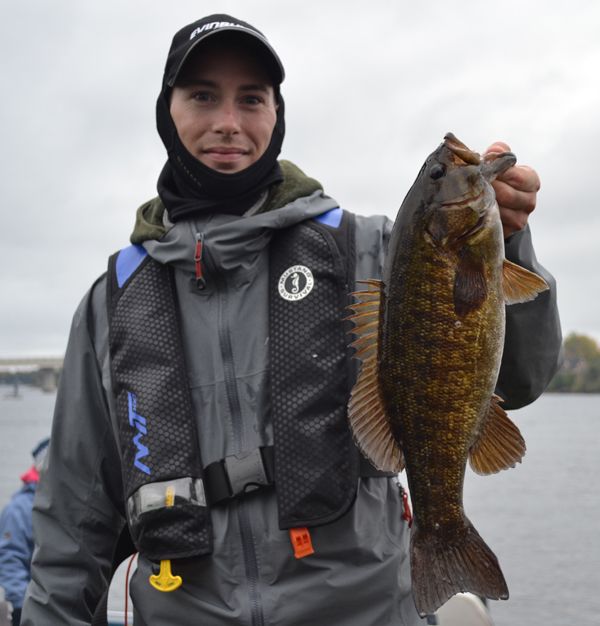 The teams assembled post event to grab a tasty snack from Mossy's Smoke Shop who was keeping the sausages rolling on the BBQ.
Some great prizes were handed out post event.  Huge thanks to Shimano, Pirate Cove Marina, Pro Oil Change in Brockville and Big Bass Challenge for their contributions, it is greatly appreciated by us and the anglers.
Did we ever think a single angler would do what Chris did?  Not likely.  It was great to watch and going to be tough to repeat.  I bet he tries in 2015!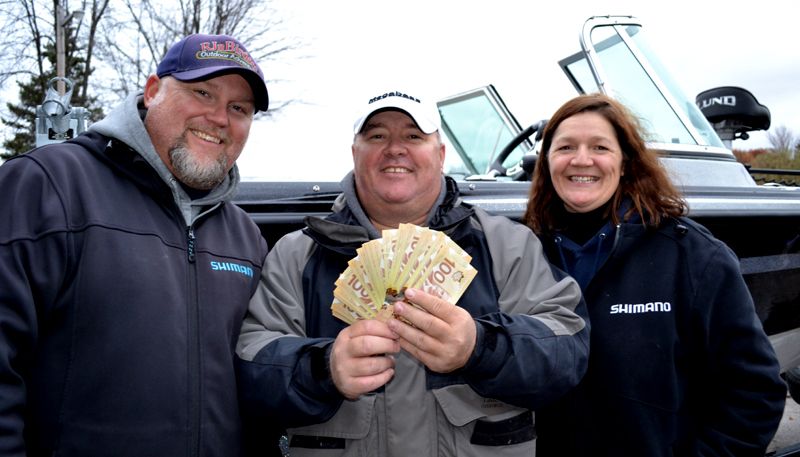 Bigger and better in 2015??  YES.