43 minutes, seriously 43 minutes. The field of 100 boats for BBM 2017 was rammed full in that time. We would descend on Big Rideau Lake for this annual event that seems to be the one to not miss!
Morning blastoff went off without a hitch, 100 boats ready to go early. The efforts of the anglers to move in a timely fashion made this task possible.
The weather was outstanding. Mid to high teens on temperature with light winds. With the weather as it was and the Fall taking it's time to roll in I figured the Largemouth would play a lot more this year versus the traditional Smallmouth beating that takes place. That turned out to be bang on.
Hour 1 winners.
Jason and Don Bilow 4.95

Bobby Jordan and Corey Gaffney 4.42

Trevor Sinnett and Fern Campeau 4.35
Hour 2 winners.
Steve Barnett and Jack Levert 4.98

Marc Antoine Dufour and Adam Lapensee 4.94

Don Jones and Bruce Fitzsimmons 4.82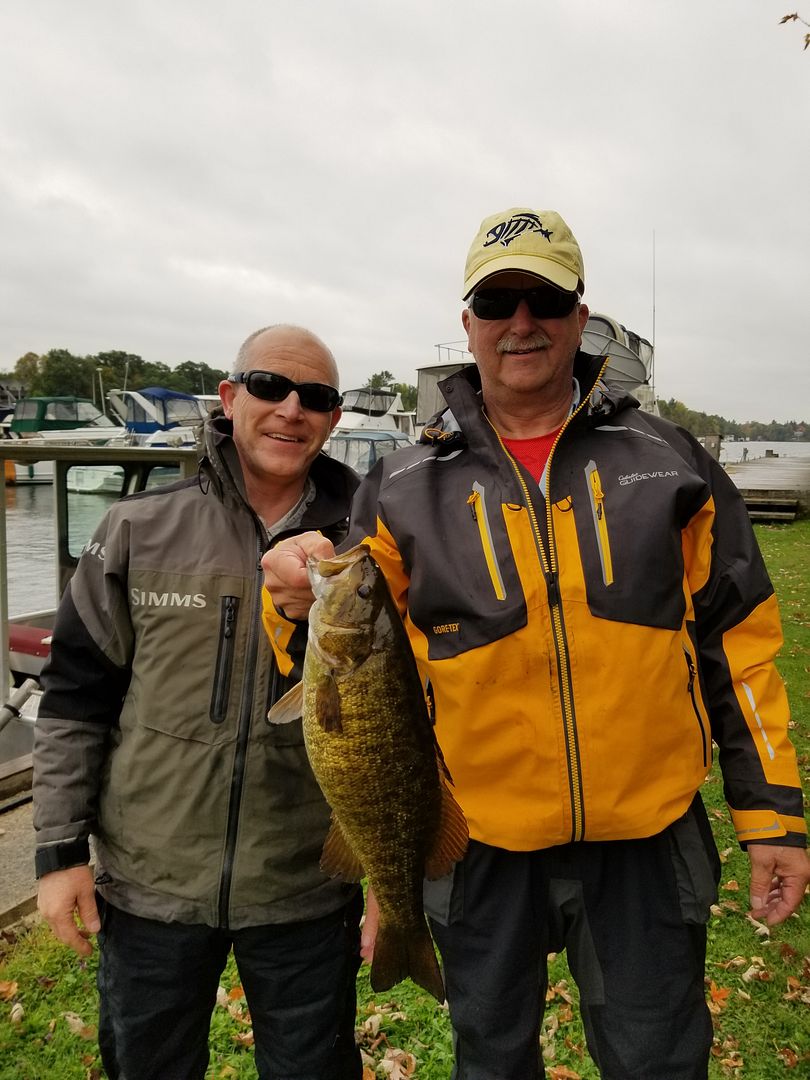 Hour 3 winners.
Tony Sleiman and Richard Sykes 4.65

Skip Lafreniere and John Ebbers 4.31

Justin Martin and Todd Fair 4.28
Hour 4 winners.
Chris Durance Rob Stiff 4.08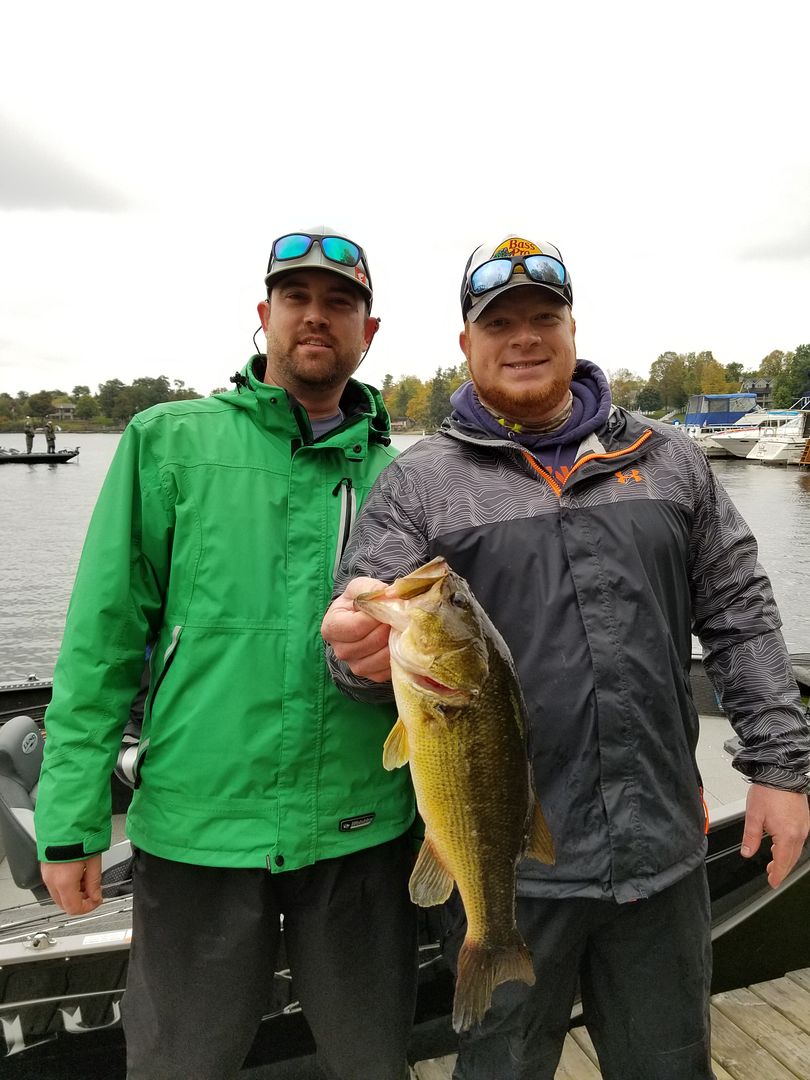 Joel and Karina Brisson 4.00

Greg Gervais Brent Coulais 3.87
Bryson McConnell Shawn Little 3.87
Hour five winners.
Pete MacCormack and Trevor Cheney 5.27

Kyle Healey and Dan Healey 4.08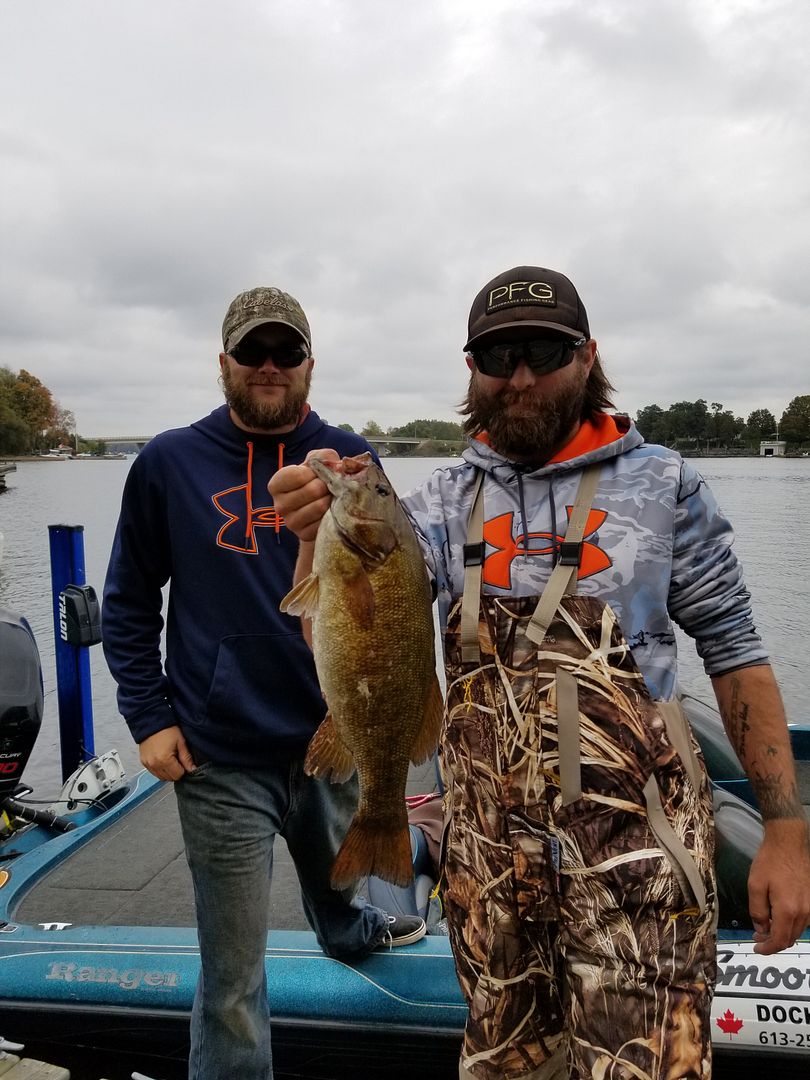 Greg Gervais and Brent Coulais 4.02
Hour six winners.
Pete McCormack and Trevor Cheney 4.72
Matt Loudon and Greg Porteous 4.46
Dave Steen and Dave Morin 4.21
Hour 7 winners.
3 time Winners! Pete MacCormack and Trevor Cheney 5.01
Charles Sim and Matt Rushton 4.58

Andrew and Anthony Beaucaire Cameron 4.40
Hour 8 winners.
Andrew McDonald and Jason Barker 4.31

Bryson McConnell and Shawn Little 4.16
Charles Sim and Matt Rushton 4.10
Crazy day of fishing with Pete MacCormack and Trevor Cheney taking home over $4000 in cash and prizes.
The Frank Dufour Memorial award went to fan favorite Ed Puddephatt from Paddletales Tackle. Ed has been a long time supporter of competitive fishing in Eastern Ontario and is most deserving of this award.
Thanks to all the anglers who support our event! We hope to see you all again in 2018!