Been wanting to do this one for awhile!  Lining up schedules with RJ Sr. and my bro Kevin isn't always easy but we managed to do it.  A day on the banks of the St. Lawrence would be the plan.  Catching some sun, fun conversation and catching 20 lb plus fish can make for a great day.
We weren't set up until around 8:30 am which is kinda late but I was still hoping we'd bank a bunch of fish.  By 9 am we had one on the bank, at a hair over 20 lbs.
It was a fairly steady pick every half hour or so, not insane action but enough to keep us happy and not running.
Sr. is an old pro at handling these big girls now..
Kev was back on the rod with a screamer.  He was having a blast with this one!  Tipped the digi to 25.6 lbs.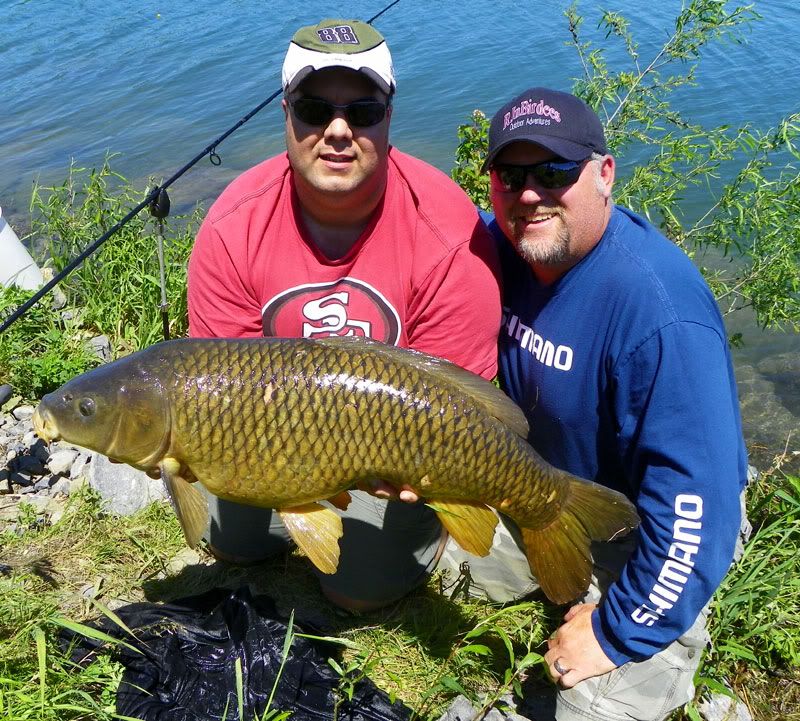 I stayed off the rods until they had caught some then took a turn.  Well luck would have it,  it was big fish of the day at 28 lbs.
RJ Sr. was steady on the net..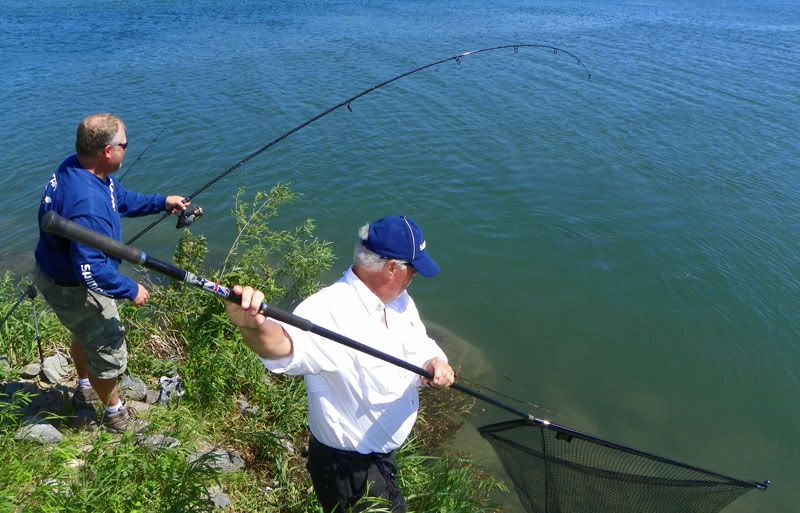 It was a beauty!
The average size was great!  We landed an even dozen between 19 lbs and 28lbs.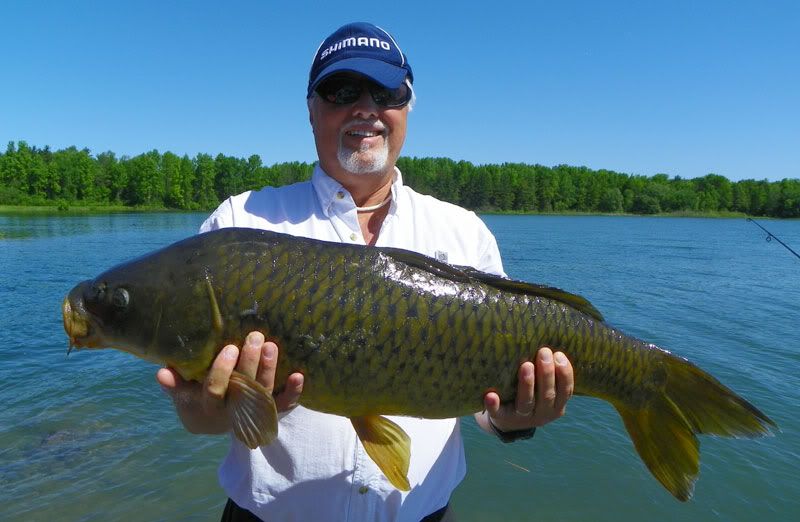 This one had a hitch-hiker!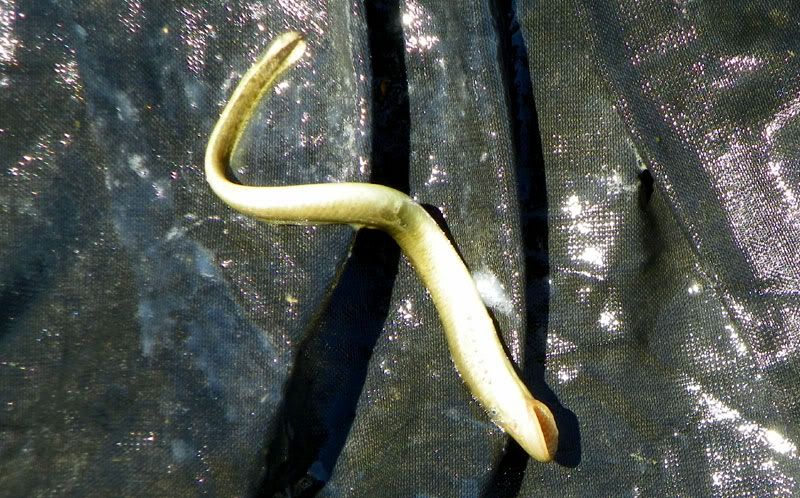 The Carp went back, the lamprey didn't!
Had a great time out with the boys!  Can't wait to do it again.