August did not disappoint!  Some awesome fish showcased this month.   It was so good I decided to have 6 entries this month.  The "toothy" girls made a few appearances this month as well as a Salmon that turned into a Toyota Matrix.  Check em out!
Patrick Scholz with a wicked clean Muskie taken on a homemade inline spinner.
Andrew Bunker with a 48 inch Pike on a doctored Williams Whitefish Spoon.
Tony Sleiman with a real toad.  6 lbs 7 oz fell to a crank bait.
Katrina Bussey with another real "toad" that fell a 1/4 oz from 6 pounds.  Taken on a Black Spro Frog.
Mitchell Burke and Aaron Shirley teamed up to land this 35.96 Salmon to win the last week of the Great Ontario Salmon Derby.  The fish translates to a brand new Toyota Matrix.  Congrats!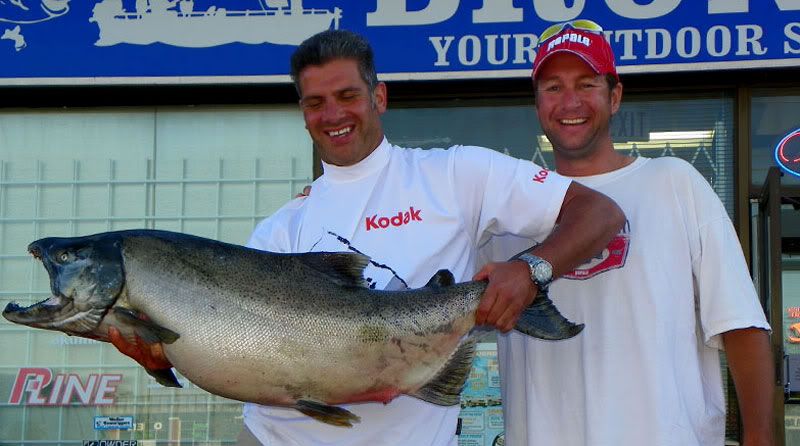 Jonathan Jordan with a 50 plus inch Muskie taken on a WTD Topwater bait.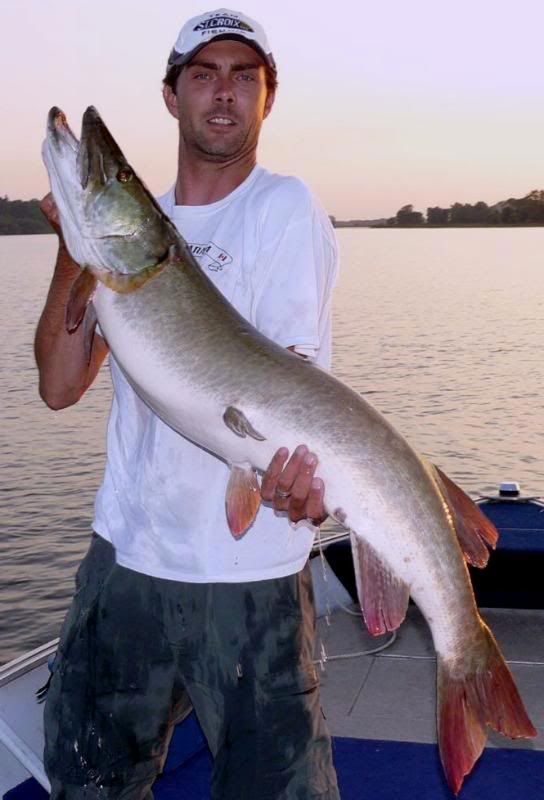 Quite the collection I'd say.  Thanks for allowing me to showcase these fish guys!