Birdee and I have decided that each month we will highlight 5 of what we deem to be the best fish caught and posted on the net in that given month.  We will try to give a bit of info on the catch stats if possible.  There are always some awesome fish caught so we just want to give them their "props" each month!
April is always a tough month but these guys put on a show!
Steve Schmelzle (Steve-Hamilton)  29″ x 21″ Brown Trout.  Tipped the scales at 15 lbs 2oz.  Caught on an Orange Jointed Rebel Spoonbill Minnow. Love the Browns!
Andrew Bunker (Moosebunk)  43 3/4″ inch Pike. Wicked Gator!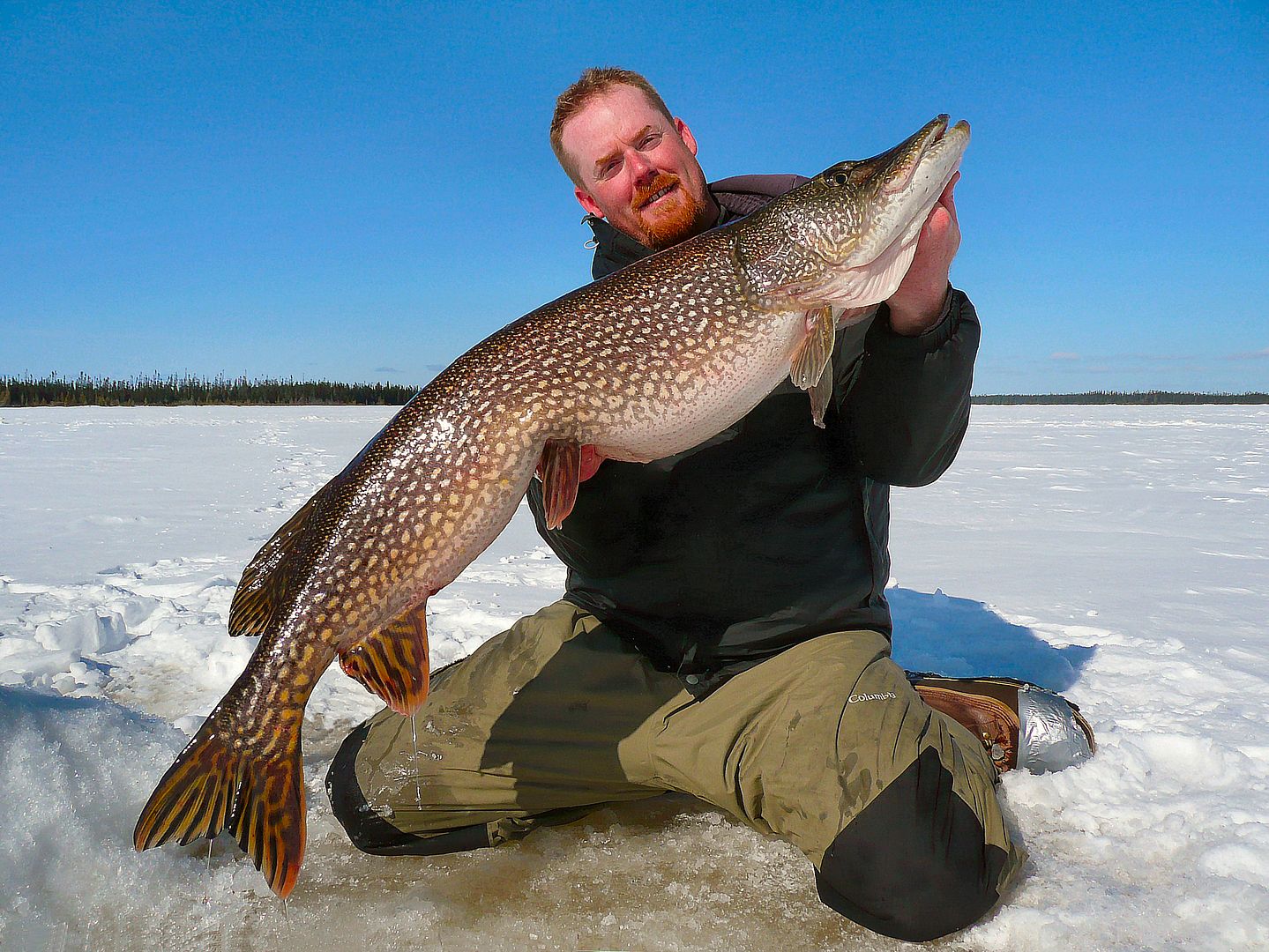 Steve Barnett (Gambler Steve) 10lb 2 oz Largemouth Bass from sunny Florida.  Caught on a RattleTrap.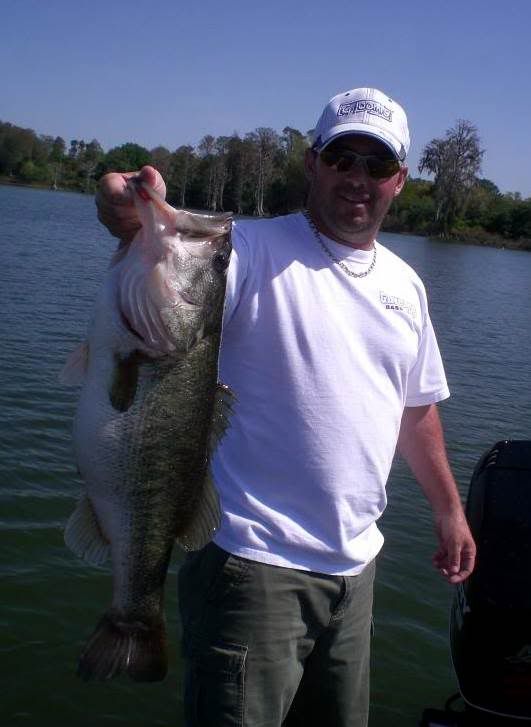 Anthony Beaucaire Cameron (Jighead) 20″ inch 4 pound plus Brook Trout caught on a Black/Pink #2 Mepps tipped with a worm.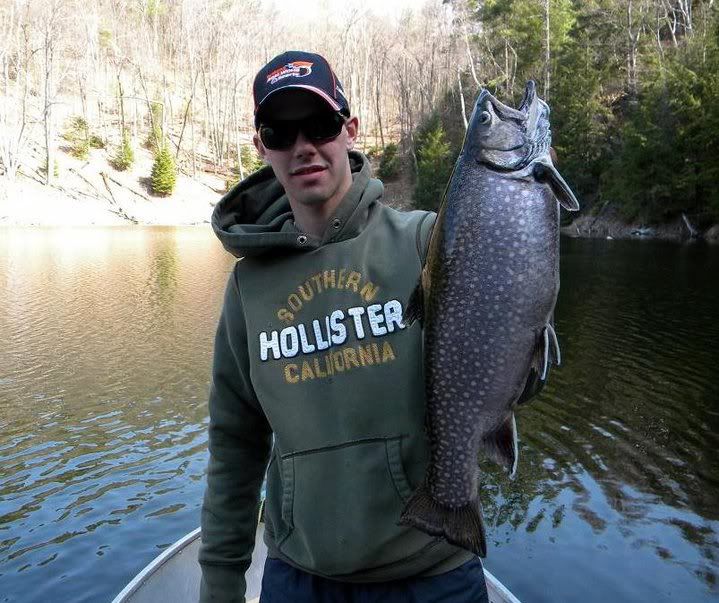 OFN'er "Raf" with a great Laker in the 20-25 lb range, caught trolling a floating minnow bait off a planer board.  Awesome fish!
Awesome fish fellas!  Thanks for letting me post them altogether, it makes for quite the collection!