November can traditionally be one of the tougher months of the year fishing wise.  These anglers certainly cracked the code and landed these trophies.
Mike Puusa with a 6 lb 6 oz Largie.  She fell victim to a Punisher Jig and Strike King Craw Trailer.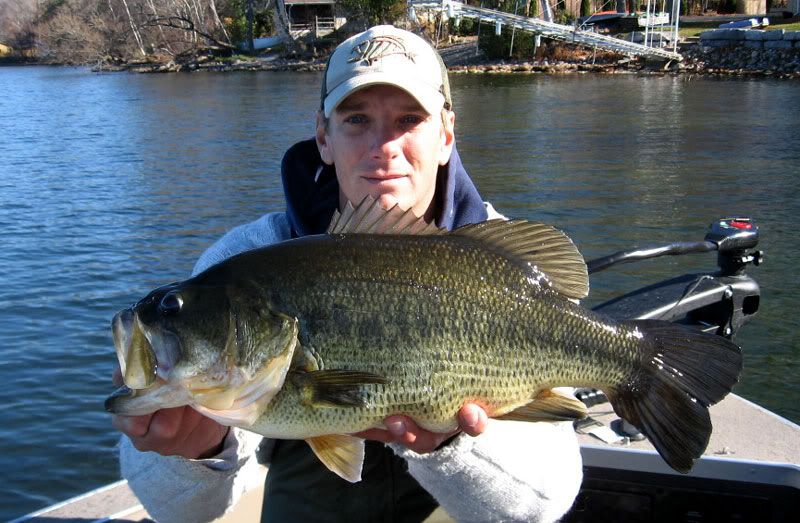 Mike Snow with a beautiful Brown Trout.
Bruce Henshaw with a pair of Lake Erie Beauty Smallmouth.  Taken on a jigging spoon.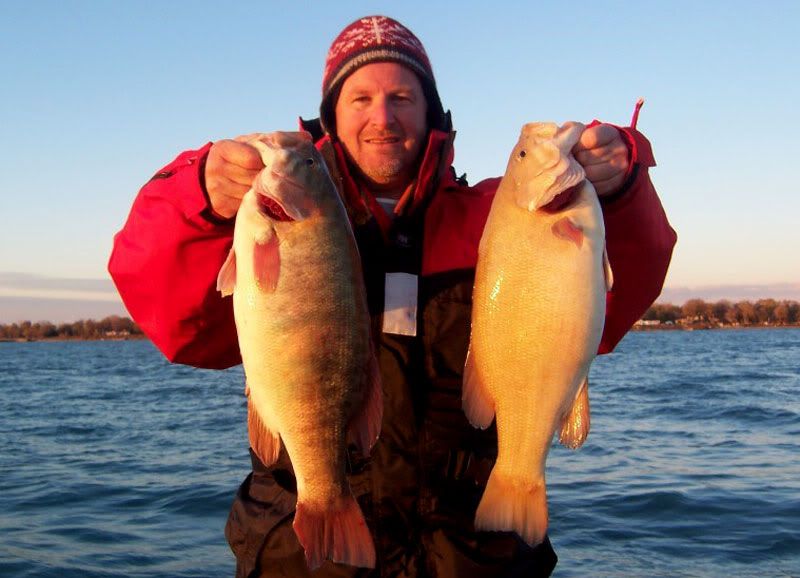 Brian Harrington proves you don't necessarily need to go to Lake Simcoe, Erie or St. Francis to catch a giant Smallie.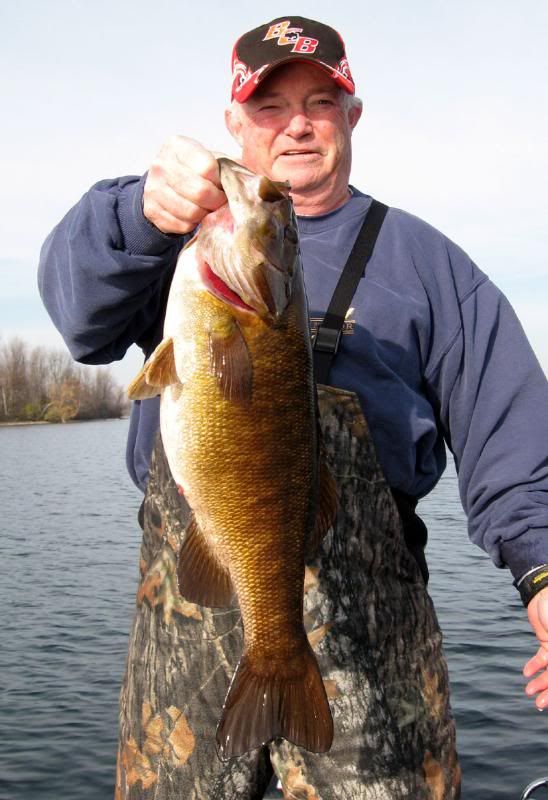 What would November be without the predicted pile of big Bay of Quinte walleye?
9 year old Matt K with a 14lb 9 oz Walleye while out fishing with Ezelo Guide Sheldon Hatch.  It hit a Silver and Black Husky Jerk.
While out with Grant McAllister of G2 Angling, Jason Godard landed these two beauties on ReefRunners.
While out with Lloyd Daume of U and Me Charters Terry Bell landed this 14.1 on a Firetiger Reefrunner.
Quite the collection!  Thanks for allowing me to showcase them altogether.