With the purchase of the Bravo last year I knew it would open alot of opportunities to fish some of those off the beaten track lakes.  The MNR in Ontario stocks dozens of lakes up in the Lanark and Calabogie Highlands,  while the fishing can be spotty at times it does offer an amazing setting to fish.
Brook Trout or Speckled Trout are a mystical fish to me.  Their colours are vibrant and just catching one is quite the experience in itself.  They are simply a beautiful fish!
The trails in to these lakes are sometimes beaten down and sometimes not.  We did a ton of trailbreaking on this trip and sure felt the burn in the legs pushing and pulling sleds.  Will it be worth it?
When you get to fish in this setting, to me it is.  Catching a fish here is simply a bonus.  The sheer quietness is unreal.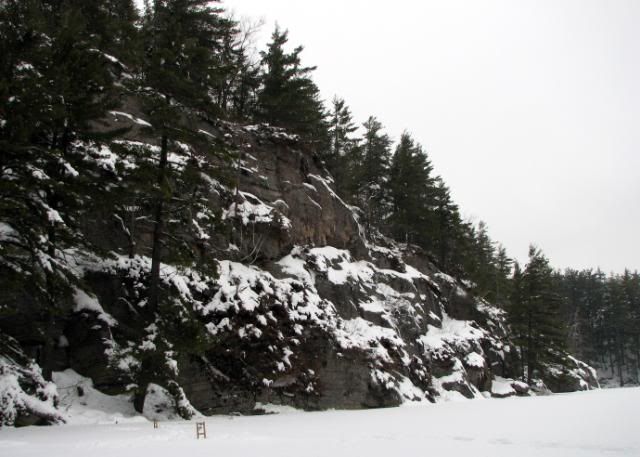 The trails in provide a challenge but the Bravo was up to the task.  The heavy snow on the trees made for some neat areas.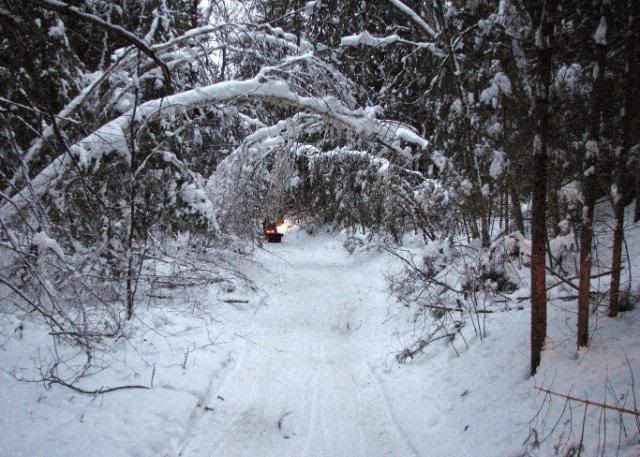 I've picked the brains of many SpeckHunters about their setups.  What I've decided to use is 2 tipdown setups with a simple tiny trout hook and split shot.  Very simple. 2 to 3 inch Shiner or Dace as bait.  For depths I try to stick in the 4 to 5 feet of water range with my minnow set about 12-16 inches off bottom.   Most importantly to me is to get away from the area my lines are set. Being that they are only in that shallow of water I prefer to stay away from the area to keep it quiet as to not spook these leary trout.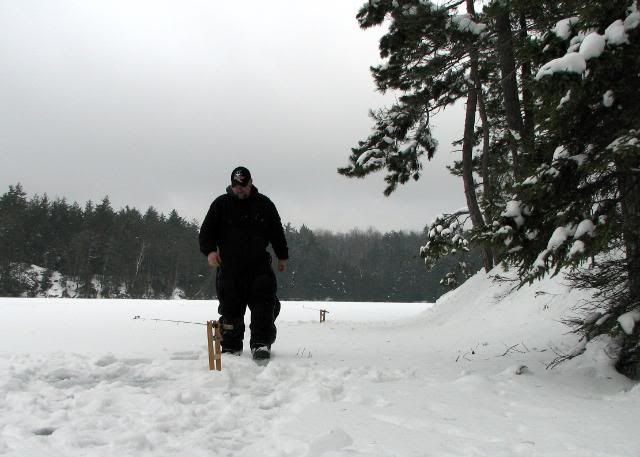 While the bite was slow this weekend it was great to be out in that area and everyday you are out you learn more which will help you in the future.  I did manage 2 above average Specks for the area.  My new personal best at 16.5 inches (which I hope to beat real soon) and another colourful little Speck.
Can't wait for the next adventure!