With ice conditions rapidly becoming unsafe in Eastern Ontario I wanted to get out at least one more time before packing up the gear for the season.
Plans came together to give the Lakers a go with my buddies Brad and Rob.  Brad is an old pro at this stuff and ices more Lakers than anyone I know, he just has that knack.  Rob had only been on this lake in his boat so he was excited to see how the day would go.
We arrived shortly after sunrise to find the shoreline had let go a bit.  Thankful for rubber boots as we made our way across the open water and up onto the remaining black ice that was still a good 10 inches thick.
Within minutes we had opened up the playing field and the Vexilars were fired up.  Within the first hour Brad announces "Fish!".  We circled him to give him a hand landing it.  After a great fight this old girl came to visit us.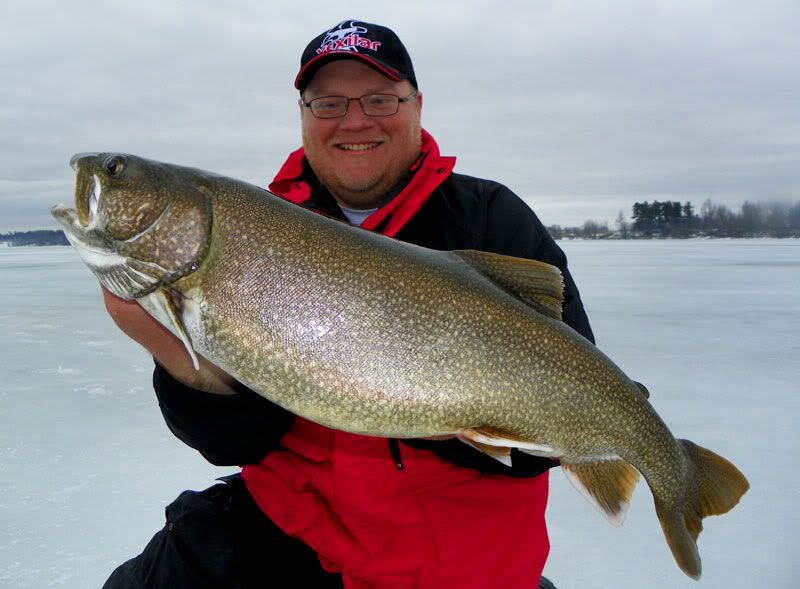 After hearing the facts on Lakers during the FMZ 18 meetings the stats say that fish is in the range of being 16-24 years old.  Unreal.
Of course…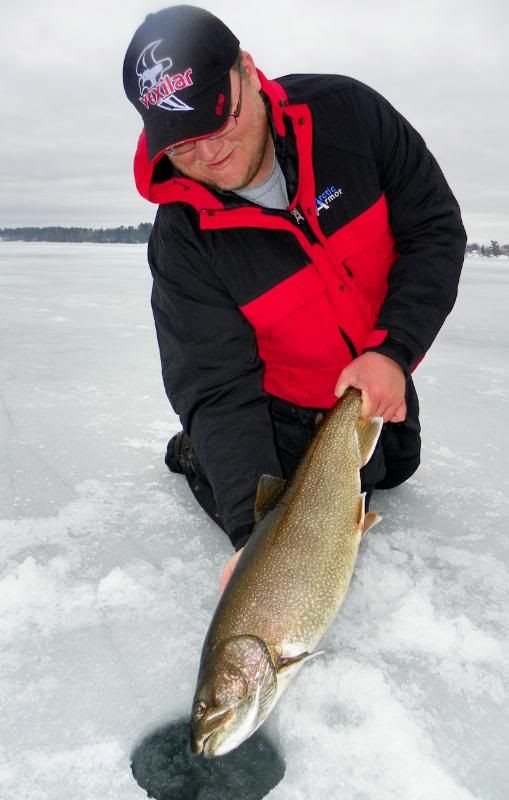 Not long after that Rob is locked into one.  He can't move it at all.  It came unpegged.  Heartbreak.
I was up next landing this darlin'.
Not too long after that my Tipdown fired.  Screaming line peeling off.  Once I reached the rod and set the hook it came off.  More heartbreak. Ugh.
Rob set the hook again and was hooked up again.  This fish had taken his jig on the fall and he rammed the hook home good this time.  After an awesome battle this ones head poked thru the ice and I grabbed it for him.  What a fish…
Rob was beside himself and rightly so.
Brad hooked up again and yet another quality fish!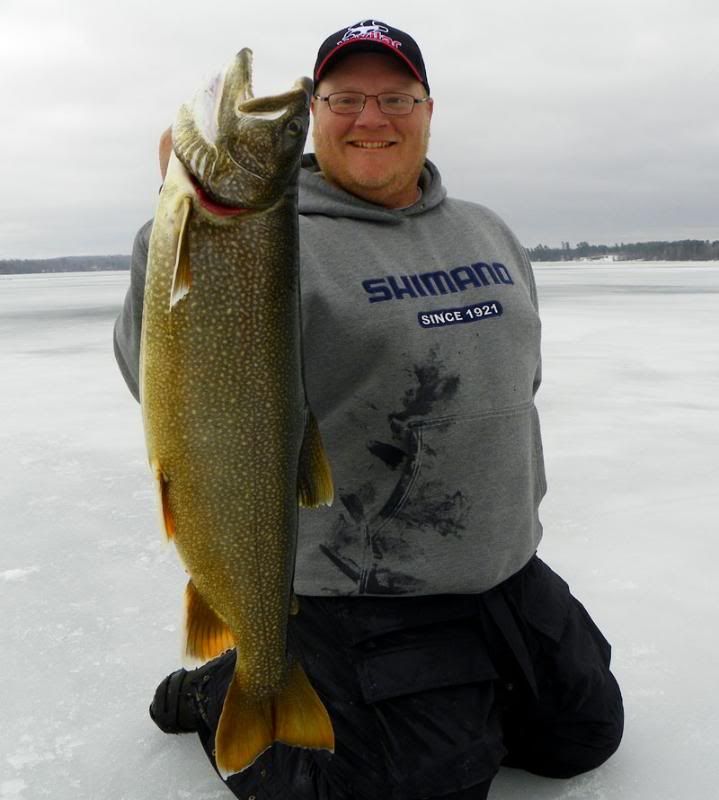 If that is how my ice season ends I'll take it!  Seeing two good friends land some awesome fish is just great to be a part of, being cameraman for a day is fine by me!