My buddy Ryan from Pennsylvania sent me an email over the winter asking about getting his Dad up for a couple days on the big lake for some Laker fun.  Dates were picked and plans in place.  Now we wait on the weather forecast with a Plan B in place somewhat…
No Plan B needed!  We lucked into beautiful weather and light winds.
The Lakers are still fairly shallow so the standard 2 riggers, 2 core and 2 dipsys setup was the plan.  We changed that up a bit to get all them bouncing.  The 2 core rods were yanked and another set of sticks were stacked on the riggers.  Rigger were HOT.  Mag Spoons were the ticket.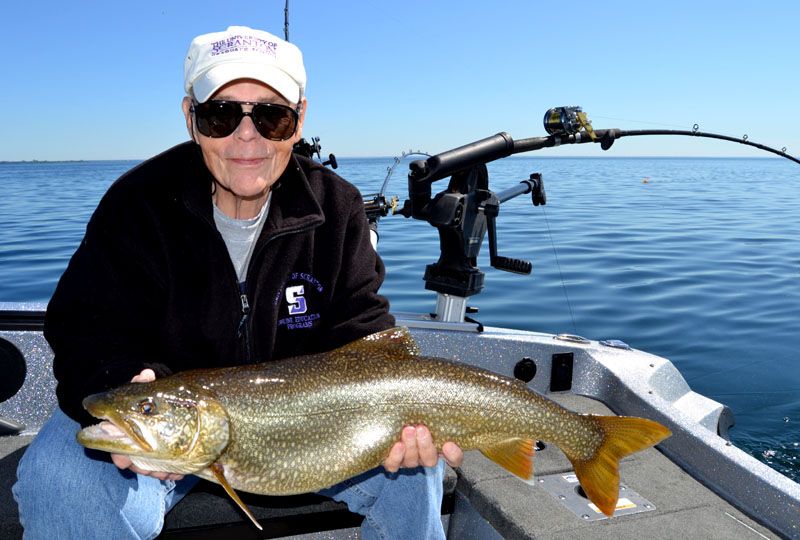 We lucked in to a few fish that were around the 5 lb mark that Ryan was more than happy to take home for his smoker.
Had a decision to make on day 2.  Trailer down to another area or stick it out and work the area we knew had fish.  We decided to stay in the area we fished and start at 8 am.
First fish of the day stayed deep and was "Resisting Arrest" as Ryan put it.  I had a feeling it was a Duker and it was.  Best Laker ever netted in the Lund.  Pure Oinker.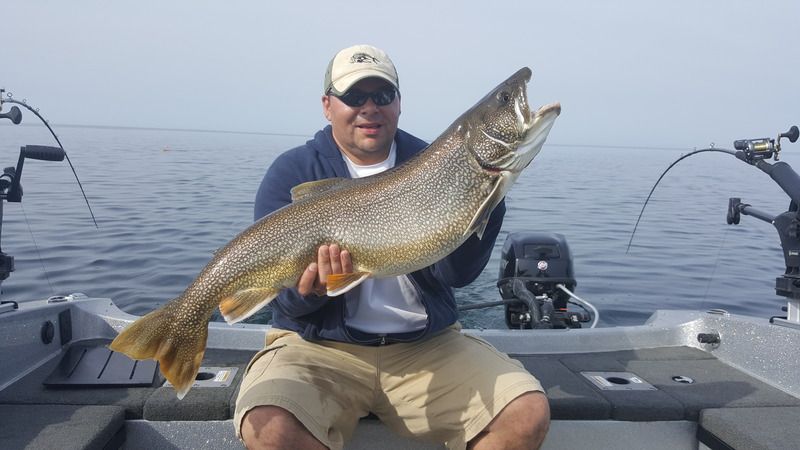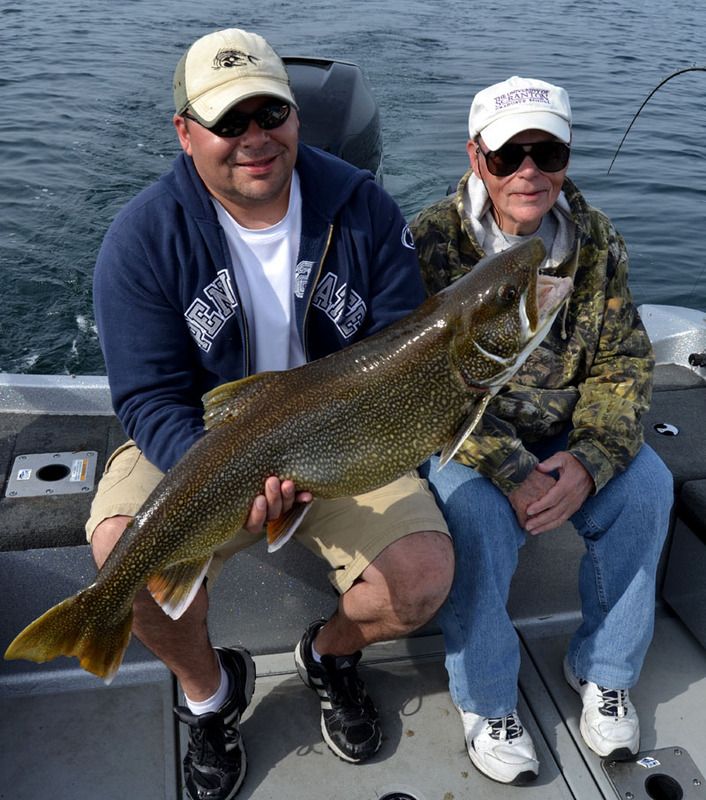 We picked up two more in the next hour but something was telling me to make a run to another area.  It's a haul but the lake was flat and despite my motto of  "Never leave fish to find fish" I pulled lines and ran.  30 minutes later this was the scene….
We dialed em in so good we would watch the sonar…"Prepare for Battle"…and at least one rod would fire, often two.  Ryan and Gramps were just shaking their heads and laughing.  It was pretty insane fishing.
We did have a bit of a heartbreaker though, the wire dipsy took a rip….and 300 feet of line was dumped off in seconds.  That's no Laker.  Chinook no doubt.  Ryan gained a bit of ground on it but when it came to the surface the hook popped.  That was tough but I assured him he enjoyed the best part as dragging all that line back in kinda sucks!
The Lakers were beating up on Gramps but he was determined to get his tally for the day to double digits.  Done.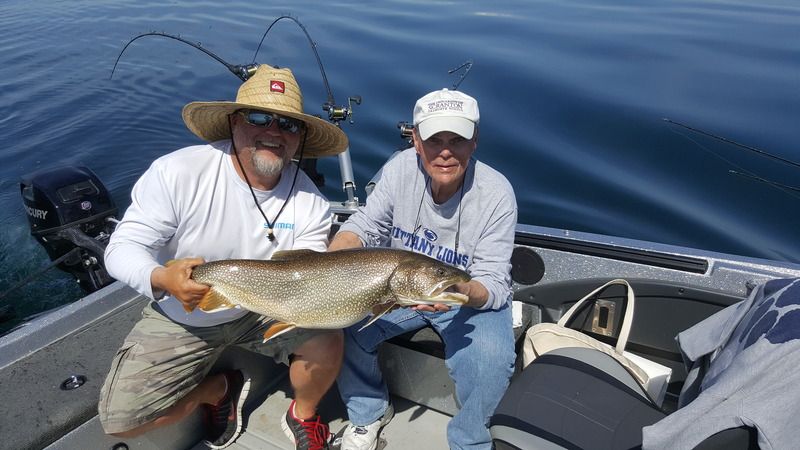 Oink.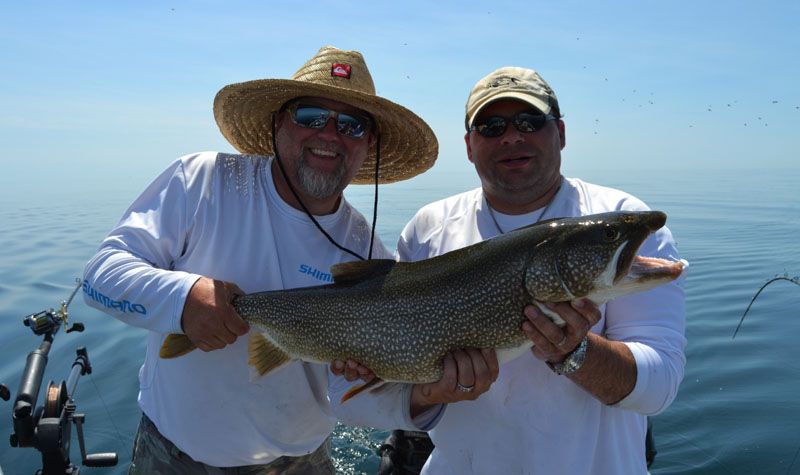 The sun was relentless and we were all starting to get beat up after pretty much a fish every 15 minutes for 6 hours that we decided one more pass and we were gone.  10 minutes into that last pass a rod fired, then another, then another and then another.  A QUAD to cap off 2 great days fishing.  I flipped the first one off at the back of the boat and the other three slid into the livewell for this photo then back to their cold homes in Lake Awesome.
Gramps is already talking about next June……
Bring it on!