Early spring only means one thing to me living here in Eastern Ontario, making the trek to Lake Ontario for the early season Laker bite.  The fish are shallow and snarly making them accessible to those even without downriggers to get the job done.
I've run the same program down there for awhile now.  Two riggers, two dipsys and 2 lead core setups off planer boards.   It's a nice spread that I can fish various depths and still have baits away from the boat.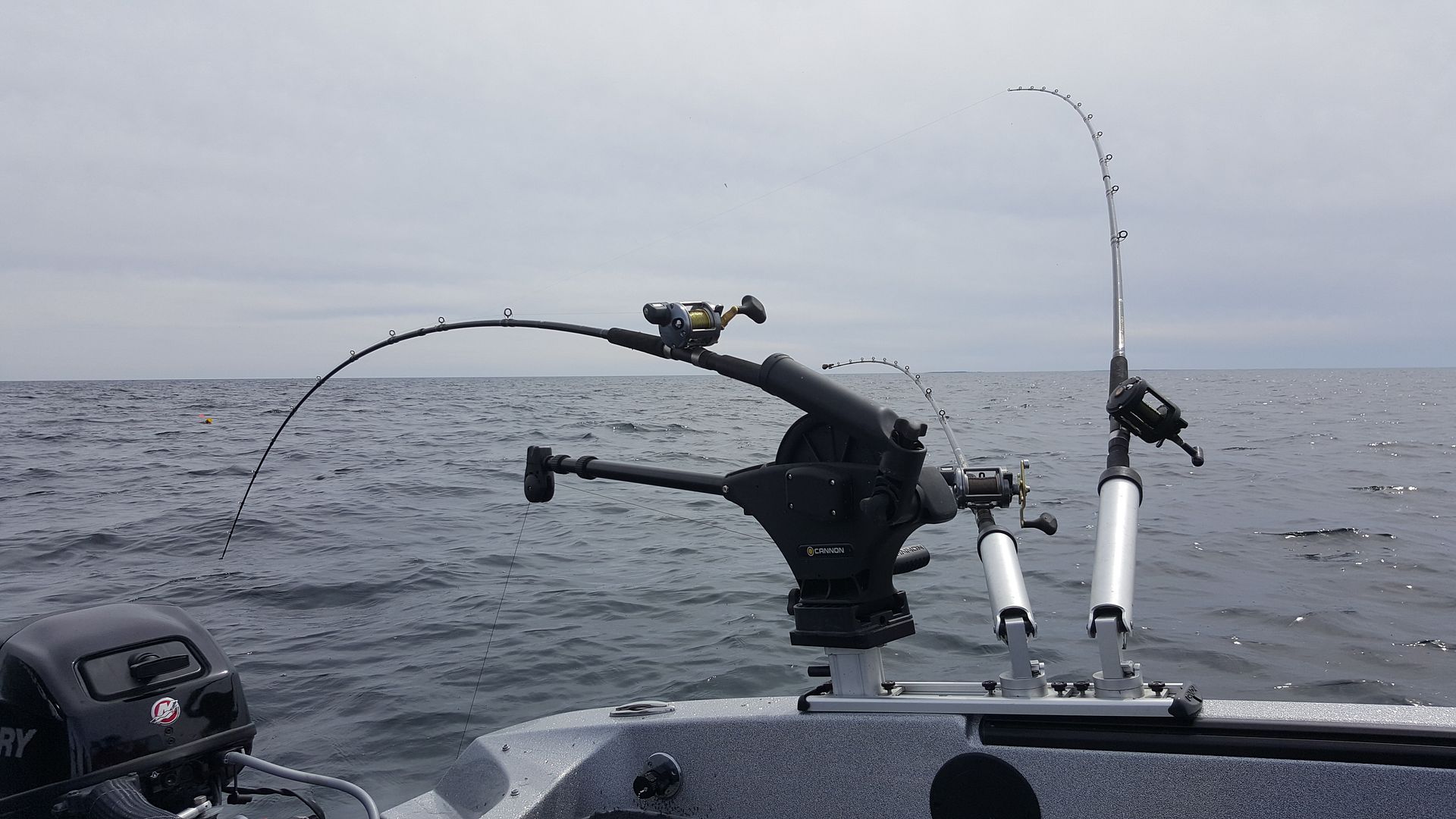 I generally stick in the 32 to 40 foot of water areas.  On the business end is always spoons, MAG spoons.  Cloudy days I run black/purple, bright days I run bright stuff.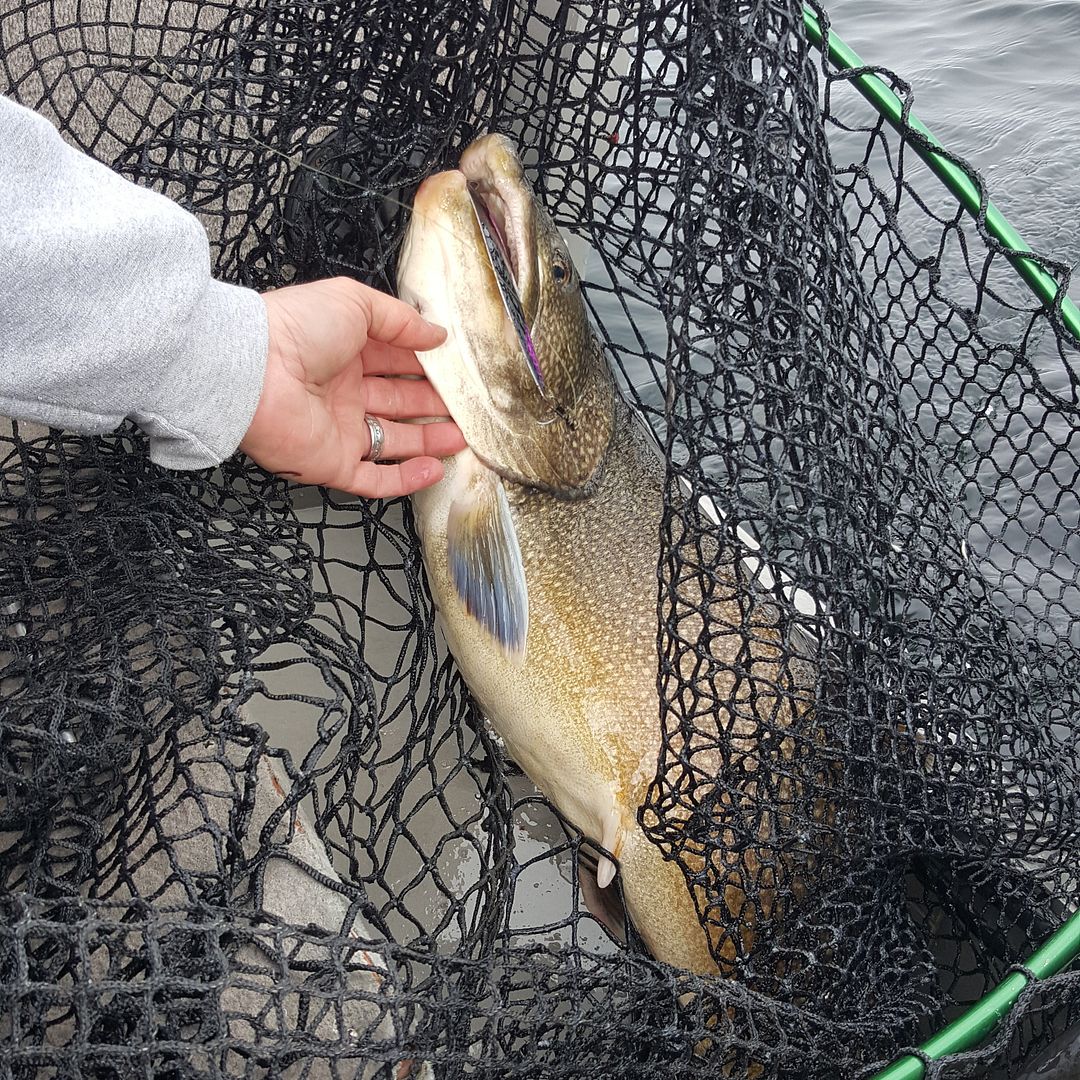 The bite has been great with numourous fish daily.  There doesn't seem to be much of a pattern that develops over the day, more like one here, one there.  Still busy enough though!
I've had friends and family down for a few days.  Big smiles all around.  Biggest fish so far this Spring is a mid teen, still looking for a 20 plus out there.  The average size is great, finding a smaller one for the smoker is real tough.
First trip was with Brad aboard my buddy Bill's boat.  Short trip but it was game on out there.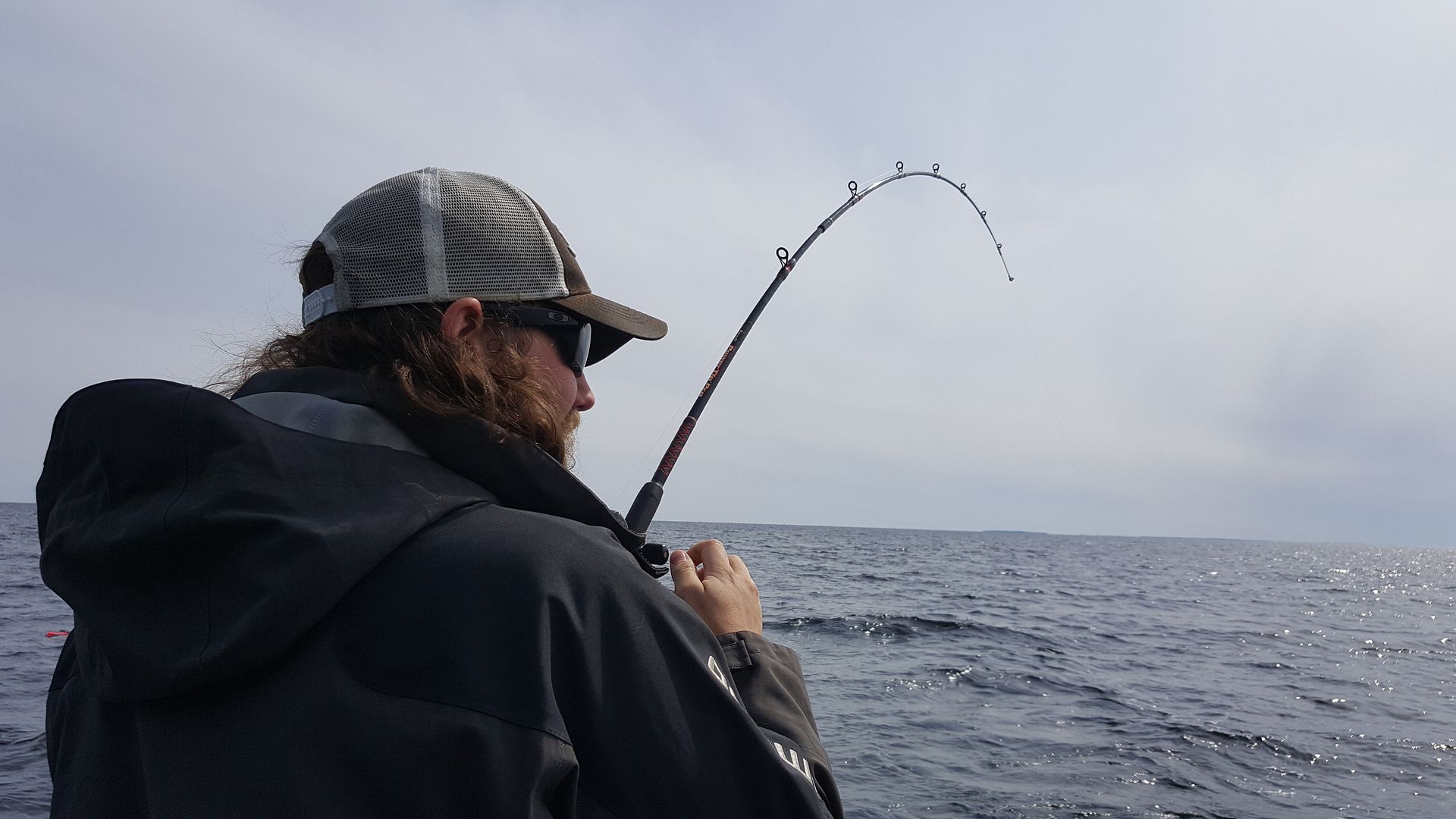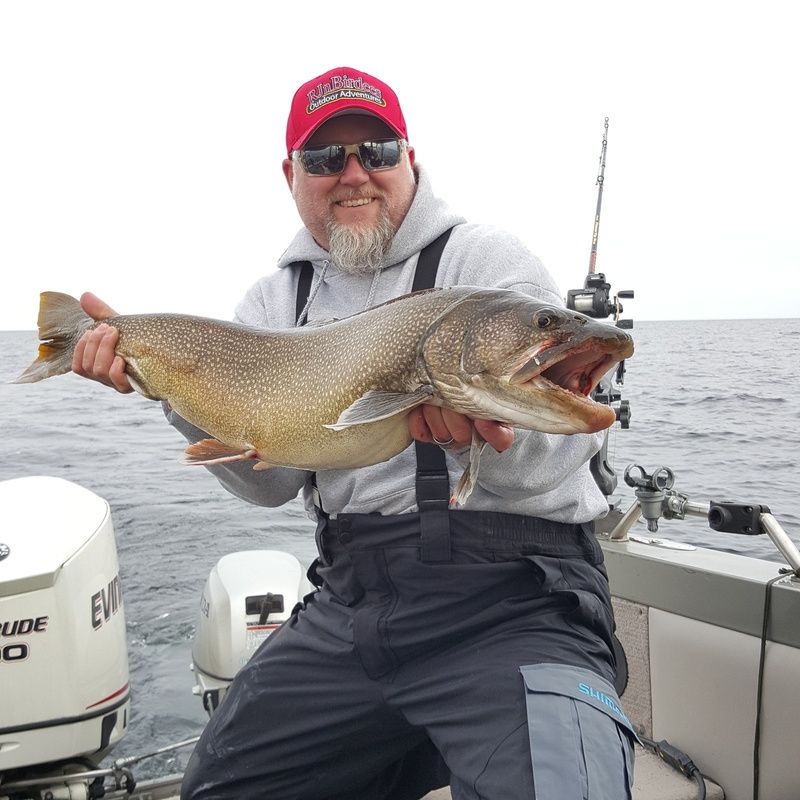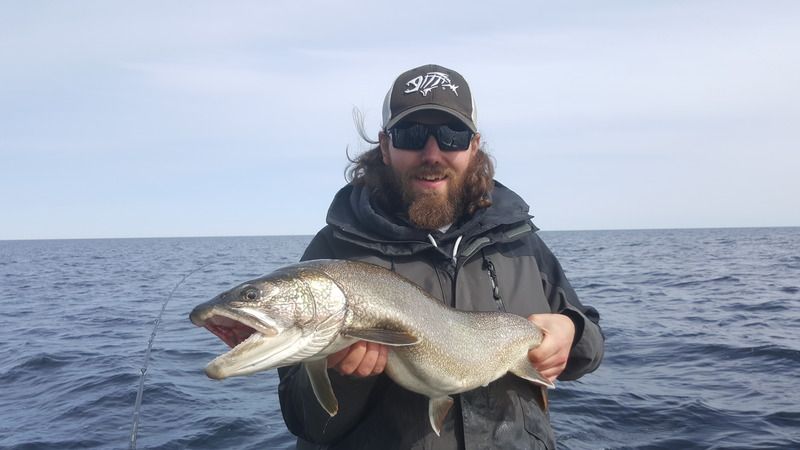 Next trip was with Moe from Pirate Cove Marina and my buddy Rob.  We had a blast this day.  Great numbers and size.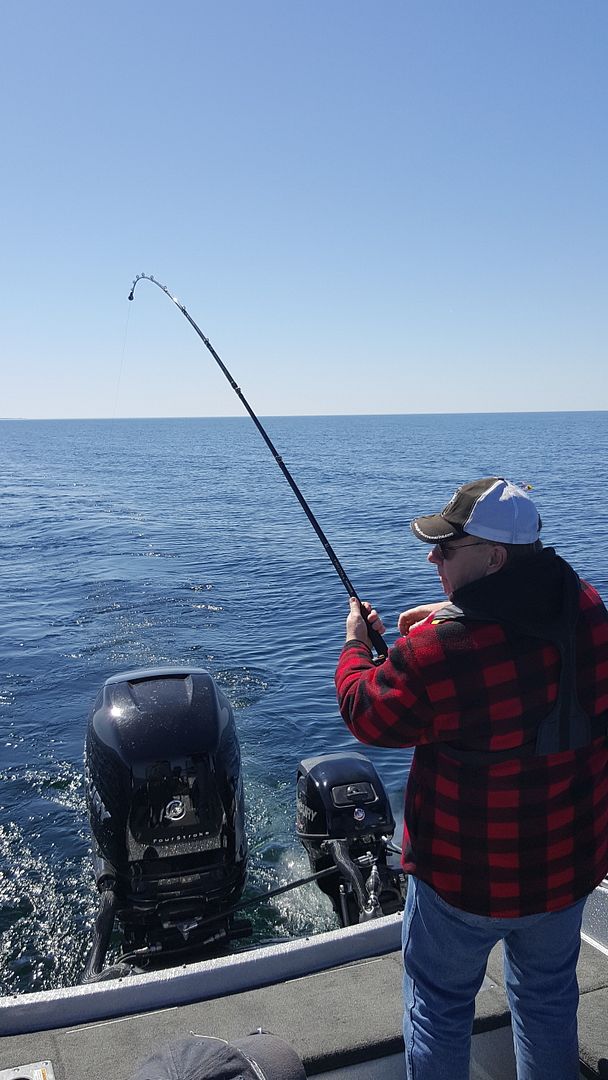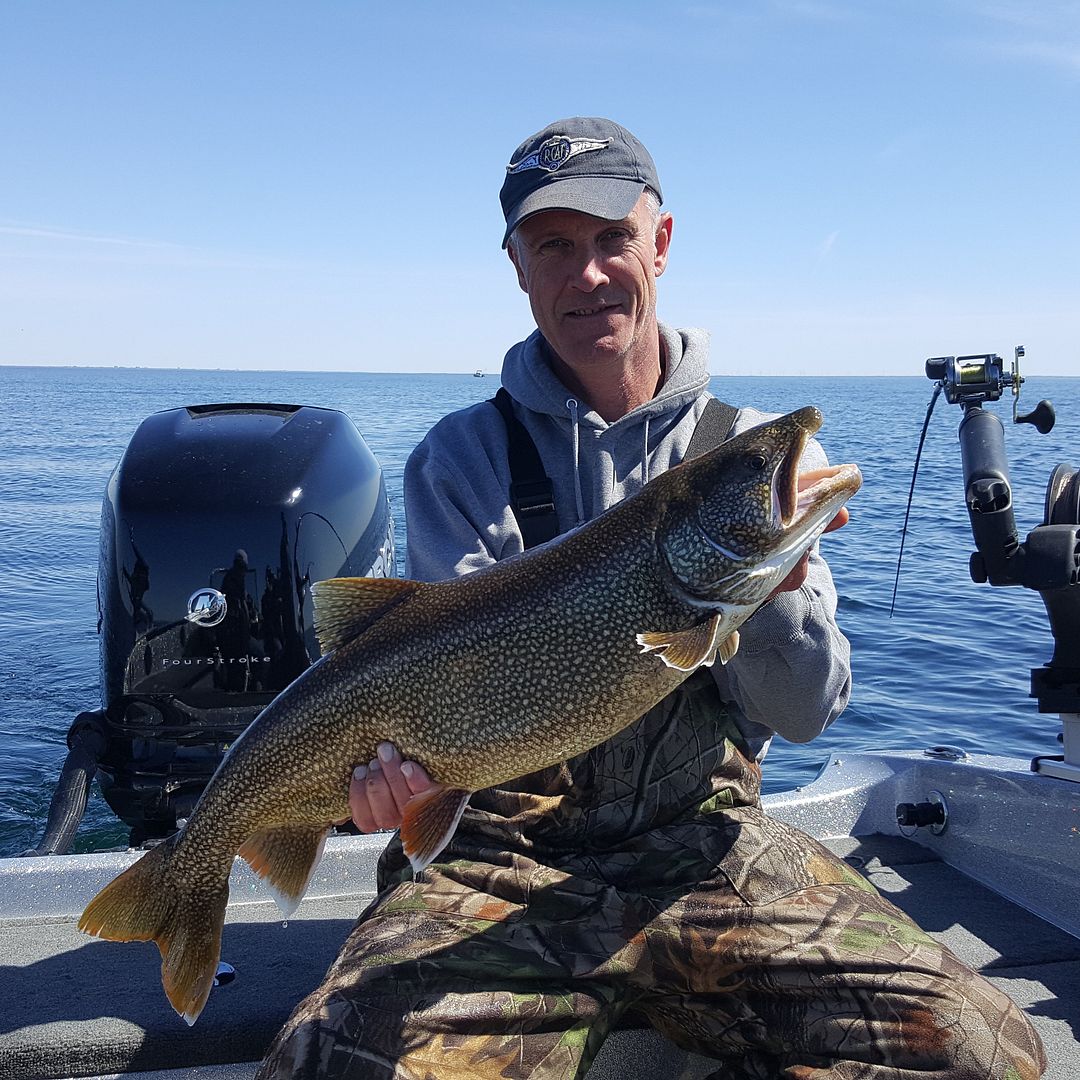 I've been trying to get RJ Sr. out for a day but schedules hadn't lined up on a good day, the day this week was borderline with the wind forecast but we gave it a go.  My Uncle Bill was a special invite we snuck in.  He'd never been on the lake before nor caught a Laker before.  Check and Check.
We tucked back in and out of the building winds and picked up a couple stragglers.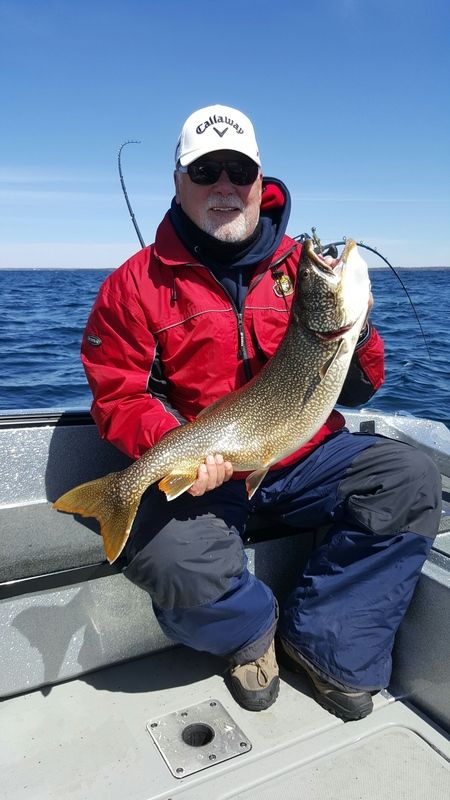 Though things are starting to get going closer to home, I don't think I'm done with the Lakers out there yet. It's just too much fun!