My buddy Brandun had been after me for weeks to get down to spend a day on Lake Ontario with him crushing Smallies.  My schedule was crazy with work and guiding, when a day would open up so would the winds……we finally found a day.  Turned out to be a perfect day.  My buddy Rob made the trek down to enjoy in on the action as well.
Every time I fish the lake whether it's the trolling game or Smallies I just love that big water.  Ripping out at full pin, especially in the new Lund is awesome.  Never get a chance to run over 10 miles on our local waters at once so it's just different, and fun.
Brandun has been on the water a ton, dialing em in good.  Fish are well off beds and now in that mid range depth of 10-15 feet.  Baits on the day were pretty standard Smallie stuff.  Drop shotted Jackall Crosstail Shads and Tubes.  These fish have some serious pull, paying attention to your setting on your drag is a very wise move.
The order of things on the day is a bit of a blur.  Some pics can tell the story though.  Everyone caught some beauties, we landed nearly 30 Smallies and a nice bonus fish.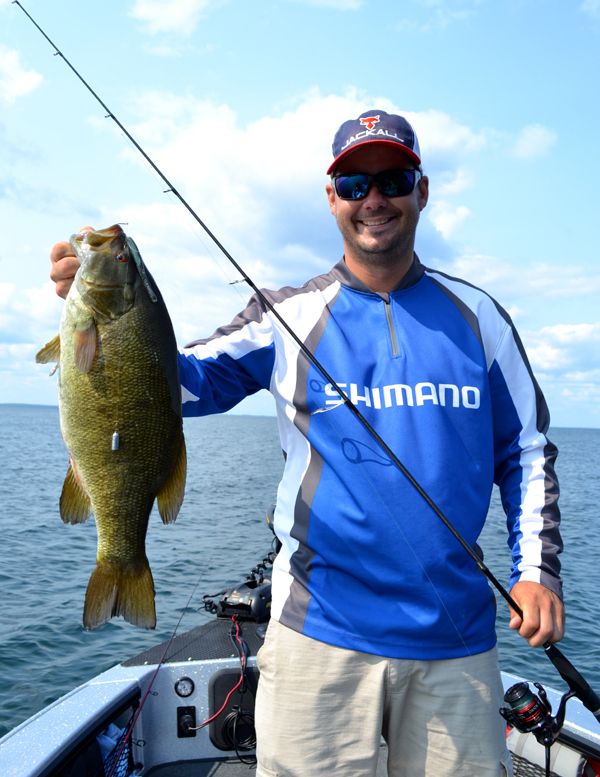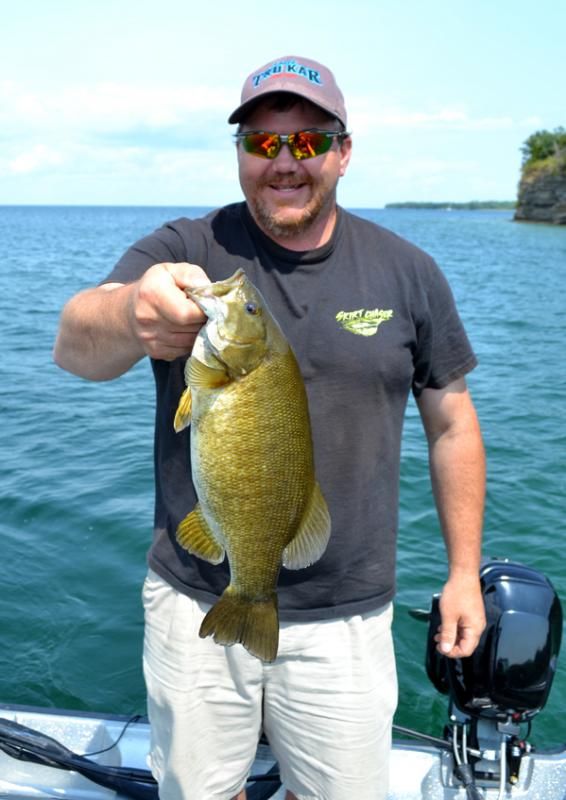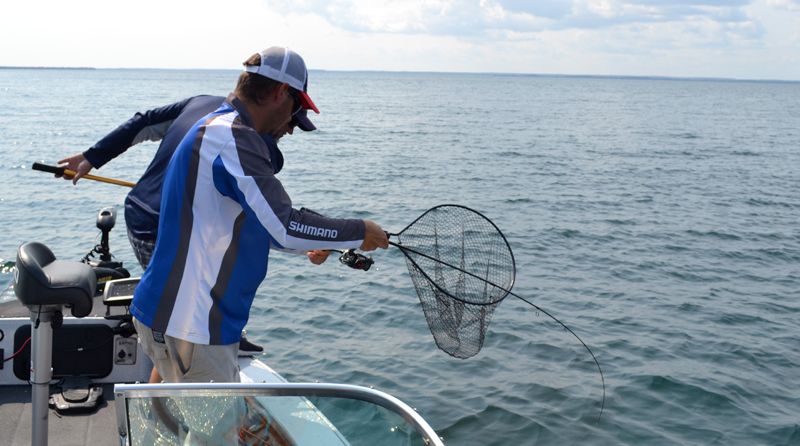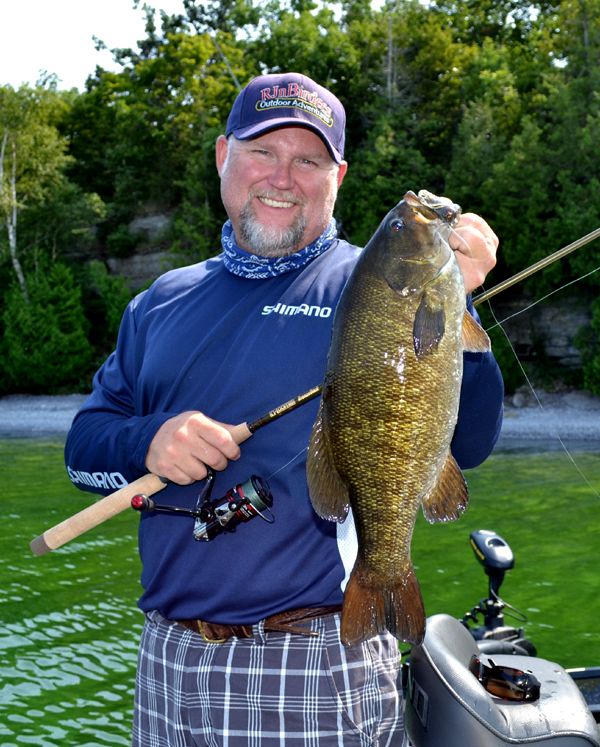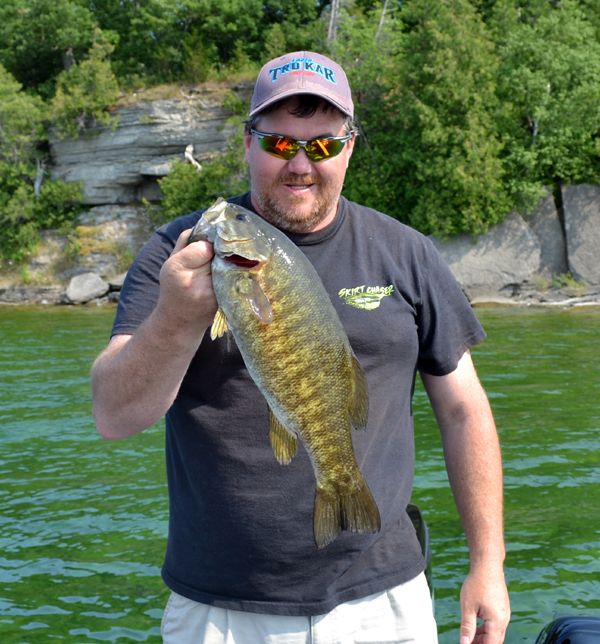 The Bonus fish of the day!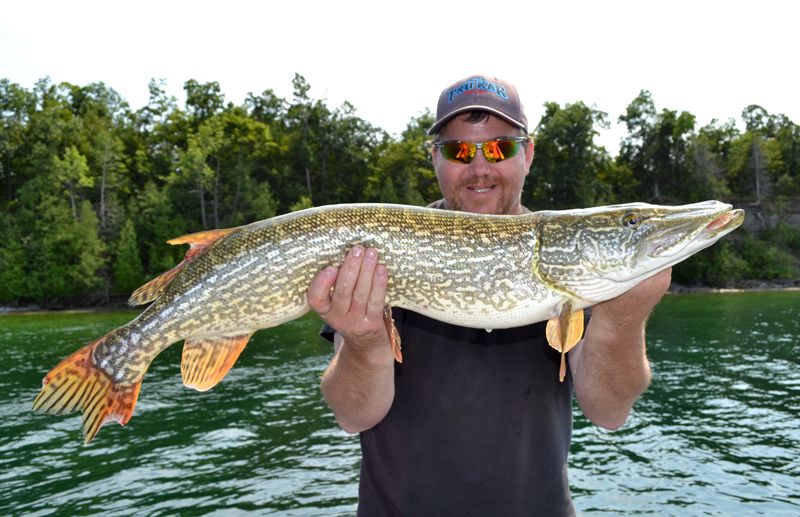 Quite the day I'll say.  Lake Ontario truly is a Fish Factory.