It was a bit of an odd year.  Lakers didn't get the attention this summer like they usually do for many reasons.  Reports were spotty at best so it sounded like we didn't really miss much.  With the season closing on the 8th we had to give them once last look before the season closed.  The crew on the day was myself, Grant, Huddy and Chevy.
An early start was the plan and let's see how the day plays out.  A wind forecast of ripping winds in the afternoon had us hoping to bang a few fish and get off the lake before it was really lumpy.
Huddy was the first to hook up on a head-shaking fiend.
Got to try out the new SonarPhone from Vexilar.  It's a castable transducer that connects back to your SmartPhone to provide sonar details under the ducer that you've casted.  Quite handy when chasing schools of pelagic baitfish that Lakers just love to hang around.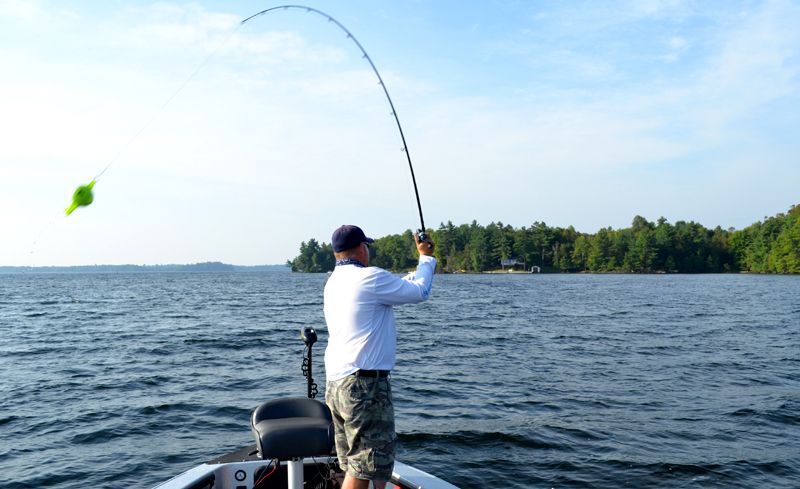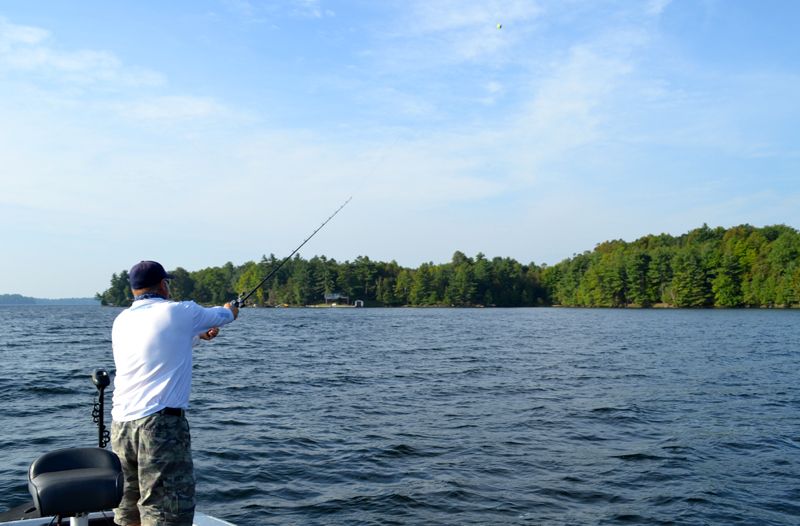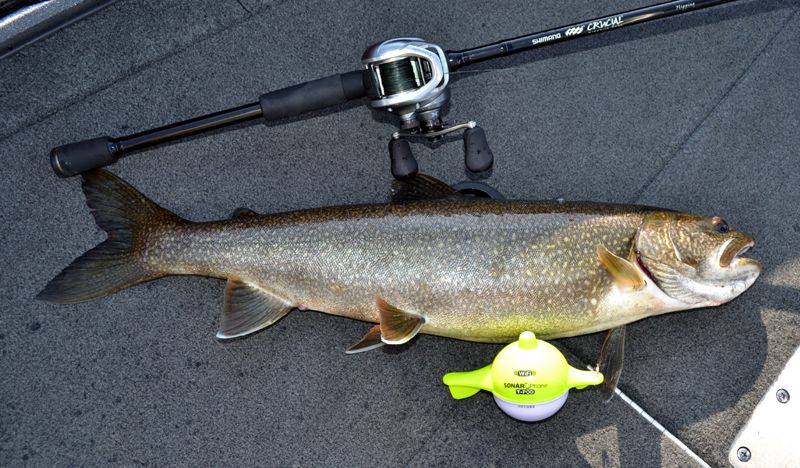 This little pod will be an awesome option for folks fishing from shore, going on fly-in trips or those not set up with electronics on their boat who want a less expensive alternative yet still getting a quality sonar reading on their phone they already have.  I was amazed at how fast the unit sends back to the unit once it hits the water.  Under 2 seconds it's giving you a reading.   Neat deal.
The fishing was somewhat spotty but we picked away at them to provide the fellas who wanted to keep a couple of fish for a meal.  4 smaller sized stockers in the 3-4 lb range made it to the well.
Then the wind picked up….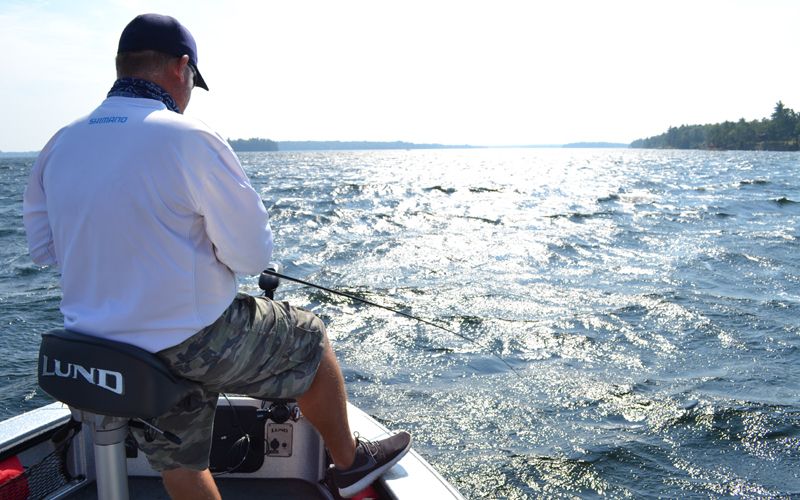 Still manageable for one reason and one reason only, Minn Kota Terrova.  Bumping around with the main motor until we found a pocket of bait we wanted to fish then hitting "Spot-Lock" on the Terrova and forget about it.  It is incredible technology that must be considered when picking a new trolling motor.
I spotted a streaker on the sonar chasing my jig and before I could react she slammed my jig.  Game on!
The tussle was awesome and on a short leash to begin with as the fish hit me just 20 feet under the boat.  That didn't last long as line peeled off.
Finally 10 feet under the boat I caught a glimpse, decent fish for sure.  Into the net she slid.  Quick photo and back she goes.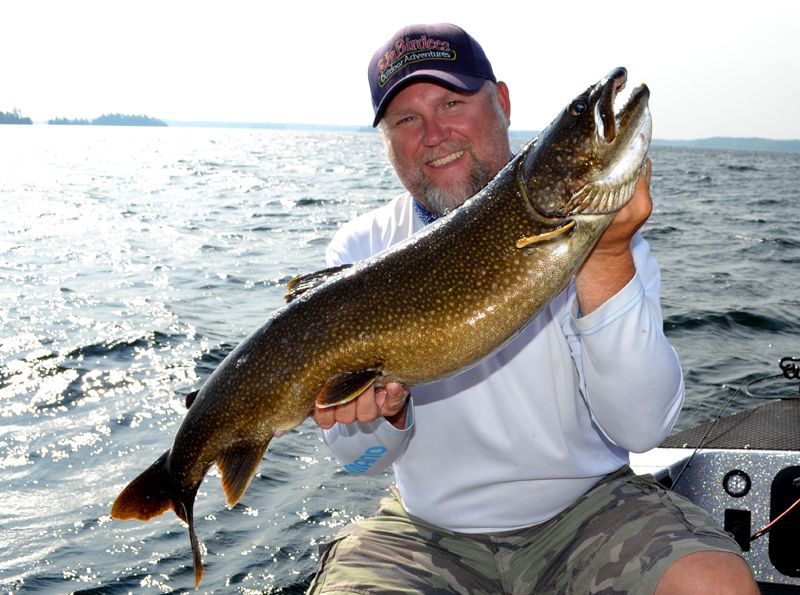 Then the wind really howled, satisfied with a decent final day on the Lakers we headed for the ramp to cap off another Laker season in FMZ18.