It's always a pleasure to have Big Jim aboard the Lund.  We just seem to click and usually put a few fish in the boat.  We had Lakers on the mind and jigging would be the plan.
Jim has been touting these Fergie spoons to me for weeks since his trip down to the St. Lawrence River with Marc Thorpe for Walleye and Sauger.  They are a weird looking deal but hey, Lakers like em!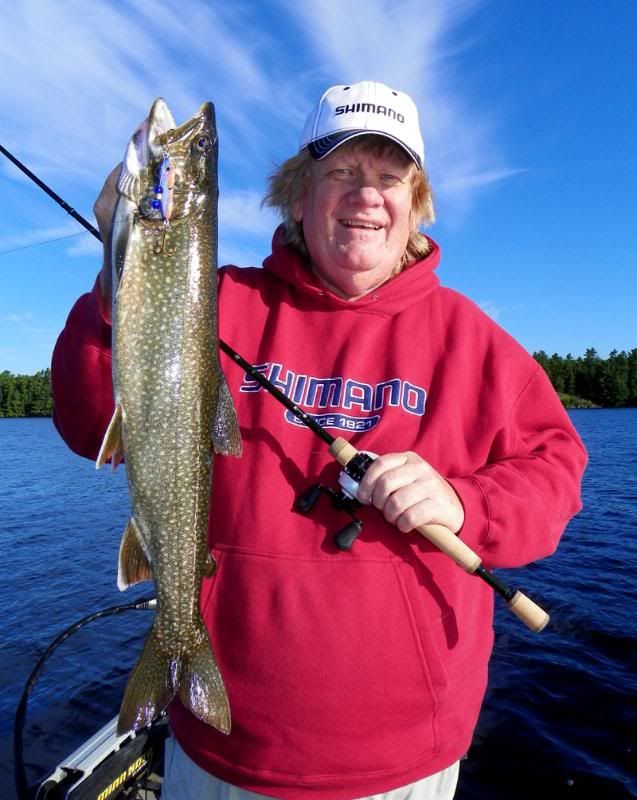 I was using a Fin-tech Zone R Nuckleball jig with a Swim Shad.  It worked equally as well.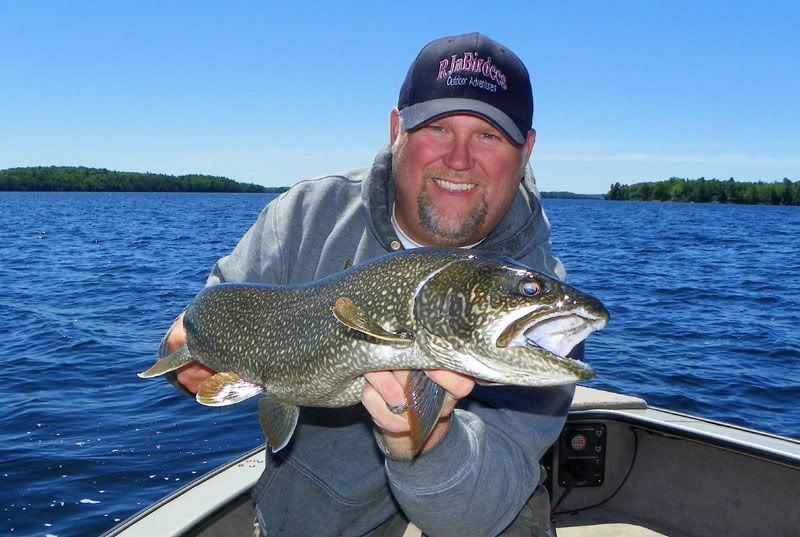 Today wasn't an easy day on the water.  Finding those ever important "bait balls" was work.  Once we were on them there was the scene….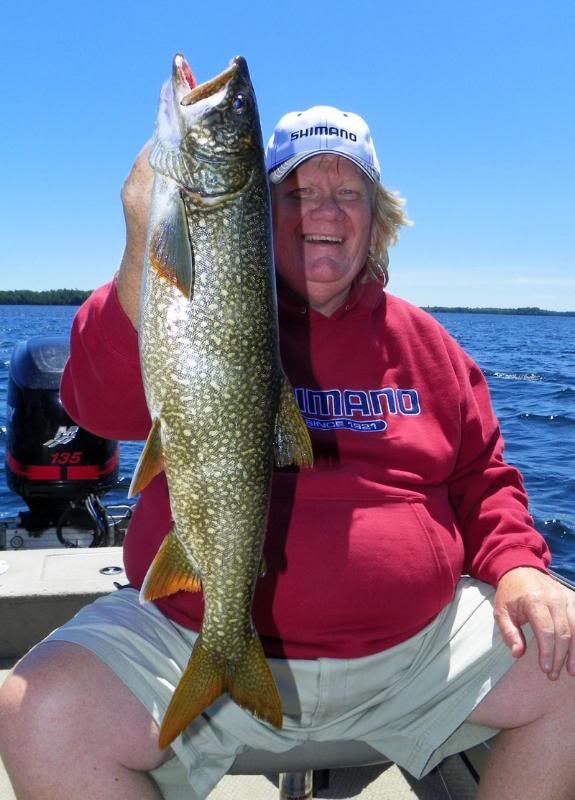 I dropped down shortly after and this one picked my jig off on the drop…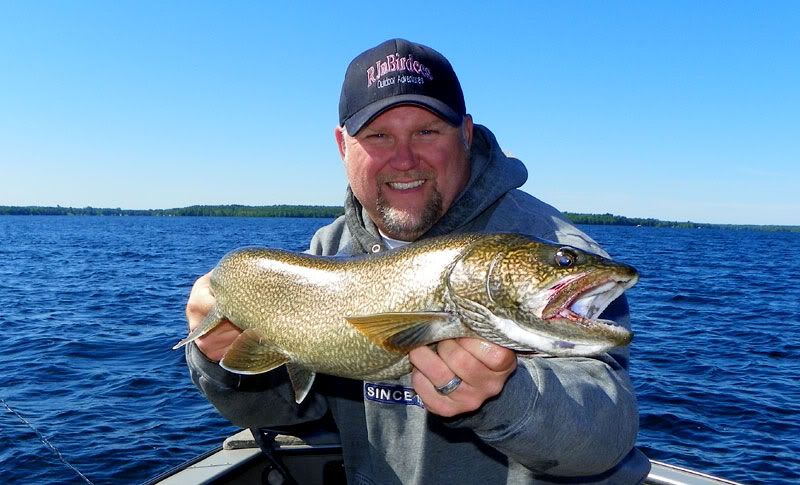 Jim's Fergie was crunched again and this battle was a good one..the net slid under her and smiles all around.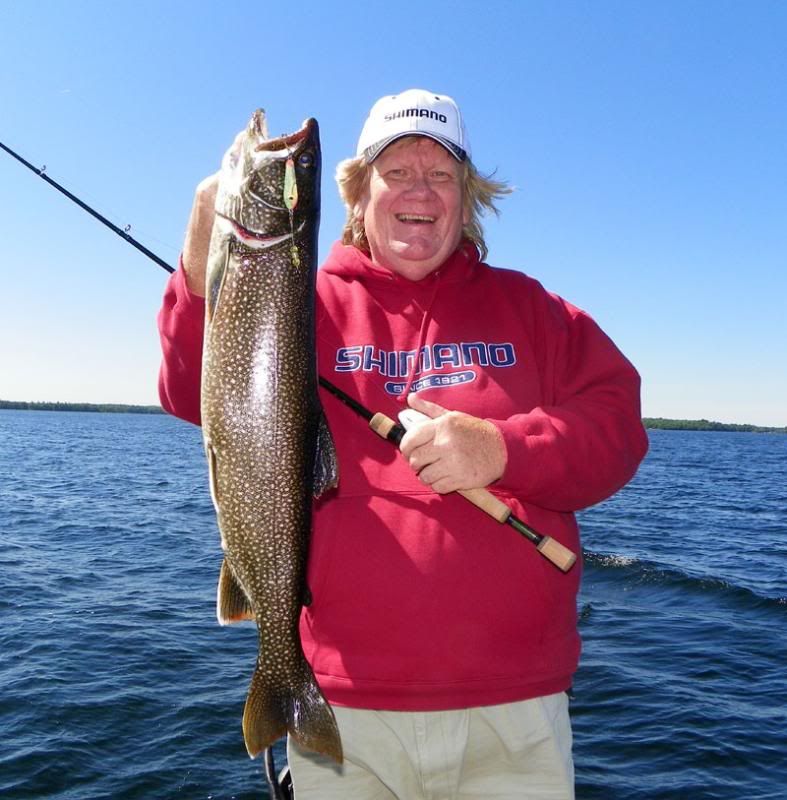 The next sequence will haunt me for a bit.  Another pick up on the drop had my Crucial  buckle and not let up for 10 minutes…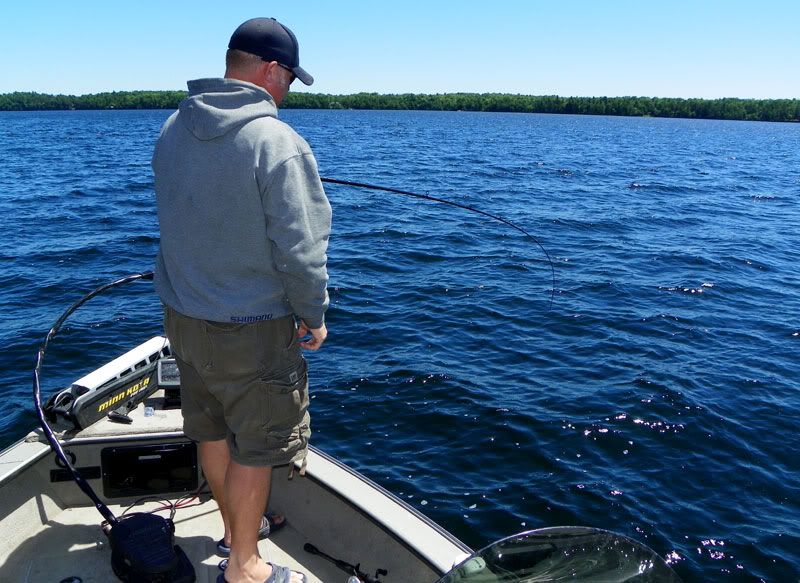 Giant headshakes and line peeling, then the hook popped free.  I could have been sick.
Still shaking my head and frustrated I dropped down again to jig it once and have it slammed again.  This fish made that sick feeling go away for a bit!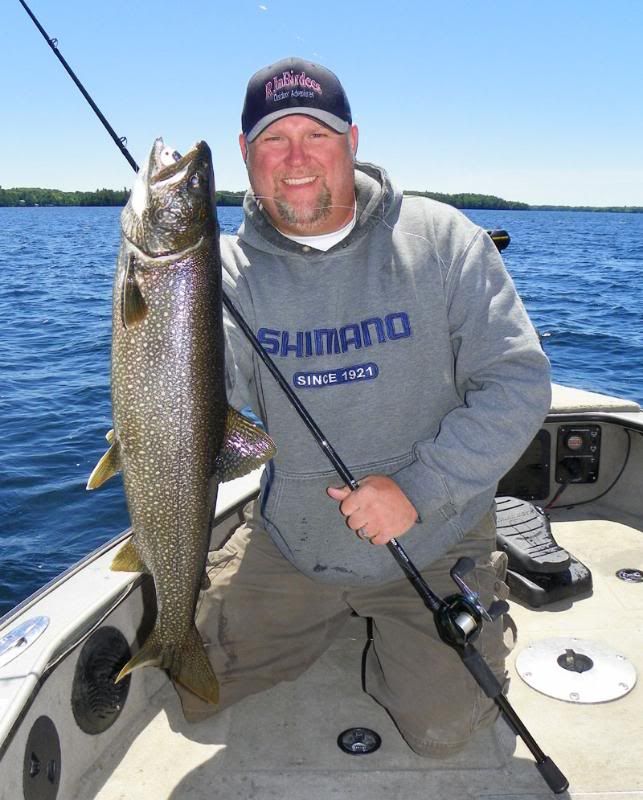 Great day on the water with LARGE and the fish were good too!