December 3rd, 2013 will go down as the earliest date I have ever iced fished in Eastern Ontario.  A week long cold snap was all it took for some safe ice to be made.  Extreme care had to be taken to ensure we were safe but after 3 days on the ice I can honestly say there wasn't a time we ever even came close to pushing the limits of safety.
Spudding, drilling test holes, ice picks on everyone, keeping our distance from each other as we made sure the area was safe was the ticket to finding a playing field to play on.
Some real nice fish landed over the few outings.  Notably some of the best Walleye I've seen iced outside of Quinte.  All "overs", great to see for Eastern Ontario, maybe the new slot limit is working!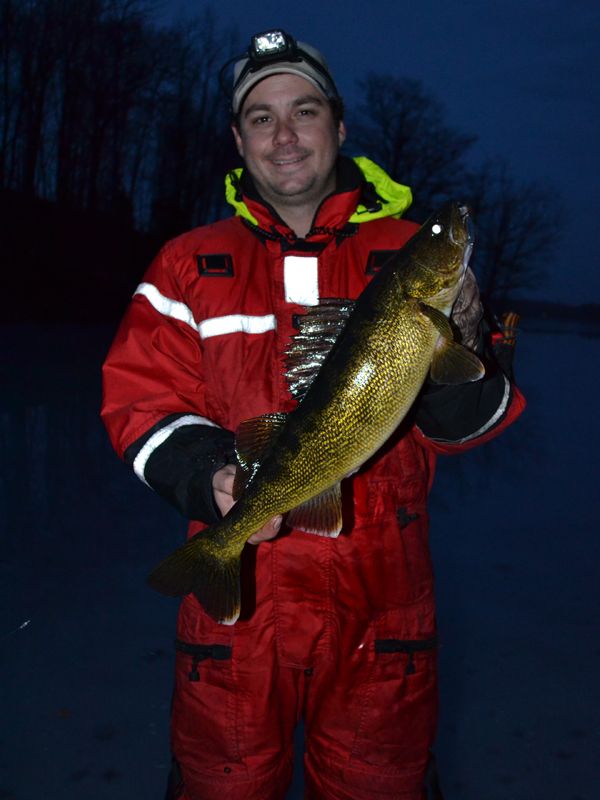 Slimer that ate an 8 inch dead sucker on a tip-up.
Play safe and enjoy the early ice!