I've always been eager to target everything that Eastern Ontario has to offer. In this case, most folks aren't fans of Ling, Burbot or Eelpout. Their weird eel like tail is likely the reason for the discrimination!
Well I love em. How can you not like a fish that is an eager biter with a great fight and not that terribly difficult to locate? Seems like a no brainer.
Once darkness falls it's game on. Best success we've found is a GLOW jigging spoon like the Clam Rattlin' Blade Spoon tipped with a couple of small minnows or a half a medium. Dead or alive bait makes no difference. Location wise varies from lake to lake but I've been setting up on a 34 foot flat adjacent to deep water.
The key is the jigging motion. It's more of a shake than a jig. 2 inch small pops with the rod is all you need to bring them in. If you mark one on the flasher, it's a done deal. They eat it!
Spent a few evenings on them with folks who have never caught one before, well not anymore.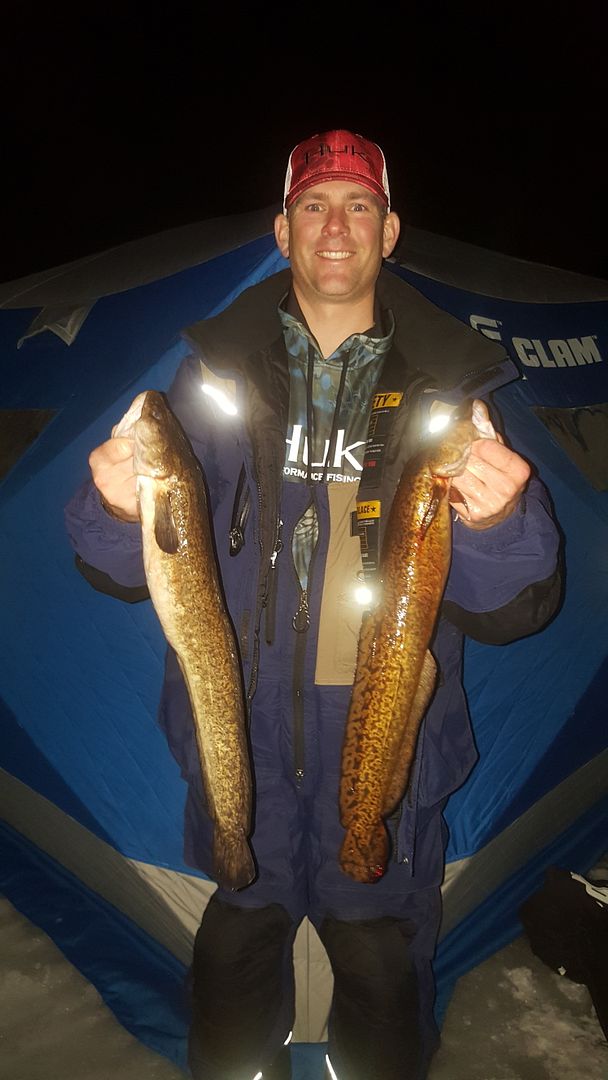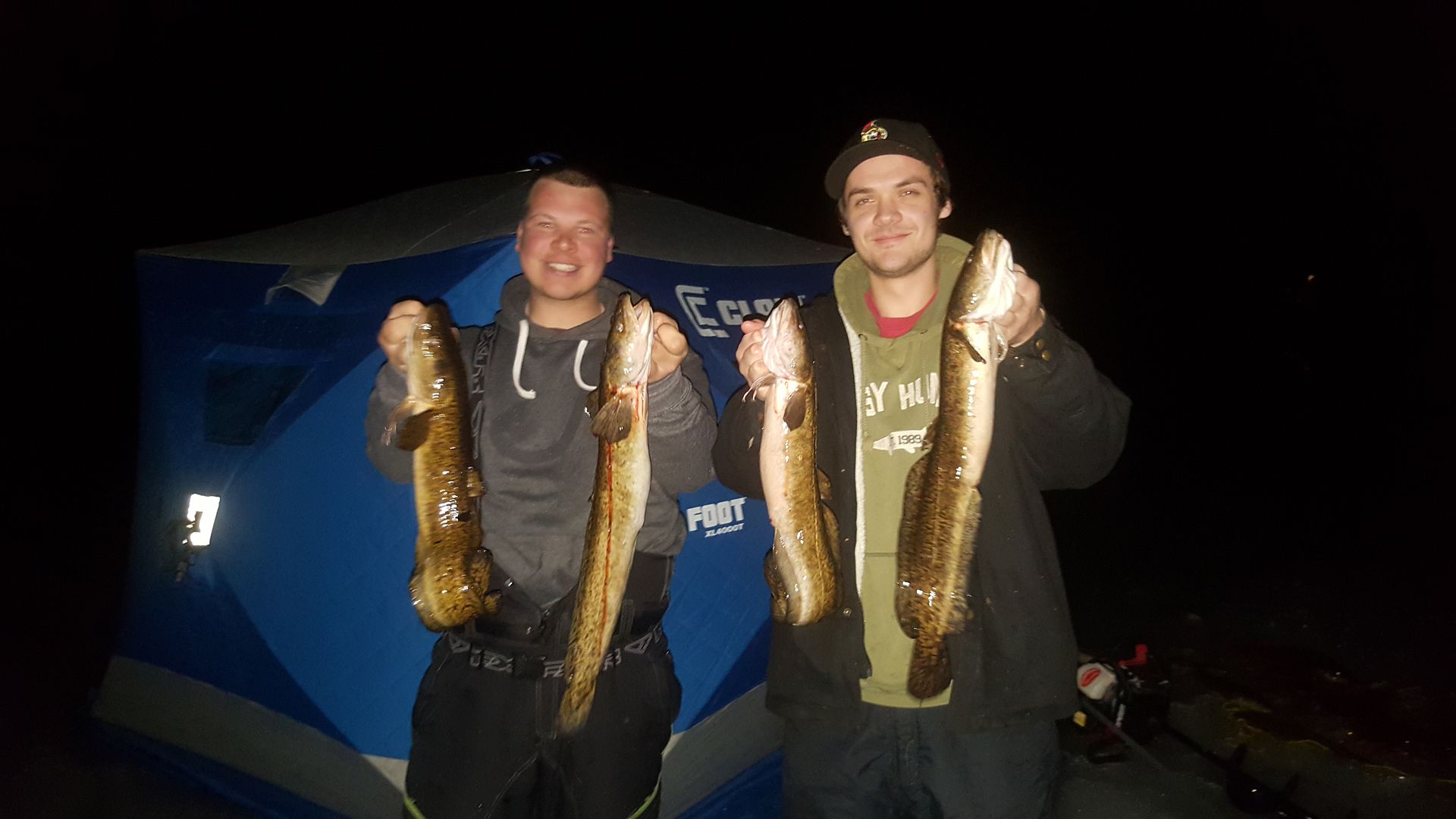 Double-Headers aren't uncommon.
Had Andrew Rochon from Ontario Out of Doors join me one evening for a couple hours to get some Meat Treats for an upcoming article/recipe in the magazine. He's hooked.
They are an absolute BLAST!