When the call came from Alan from the Fish Finders inquiring about doing a Carp shoot on the St. Lawrence I was game.  I only had one stipulation, Birdee gets to come and fish!  They loved the idea.  Having not met Birdee before, they were excited to have her on board as well.
Birdee and I headed down an hour earlier than our meeting time to get stuff settled on the bank and to pound out some corn to the awaiting Carp.  Fish were crashing all around us and in the corn bed so I had a feeling it wouldn't take too long to see some action.
Lines went in and camera gear was being prepped.  Mics on and it's game time.  It didn't take long and Birdee was front and center.  Nice!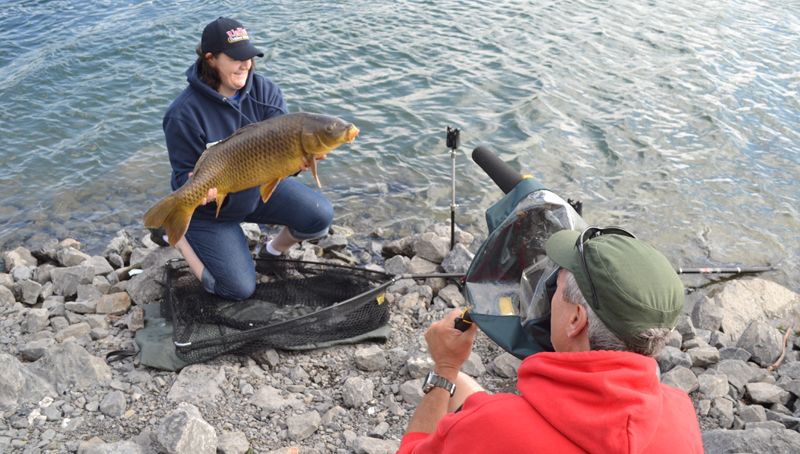 Nice chunk to start the day…
The day went off without a hitch, Bill and Alan are easy to work with and are just fun guys to fish and chat with.
The snarly Carp kept interrupting us though…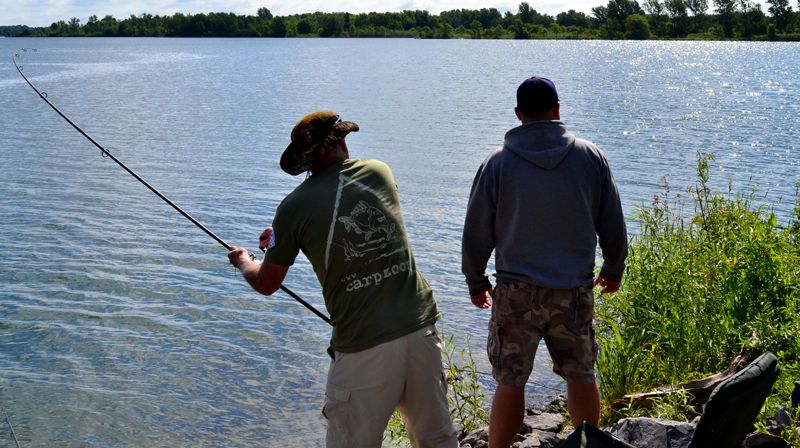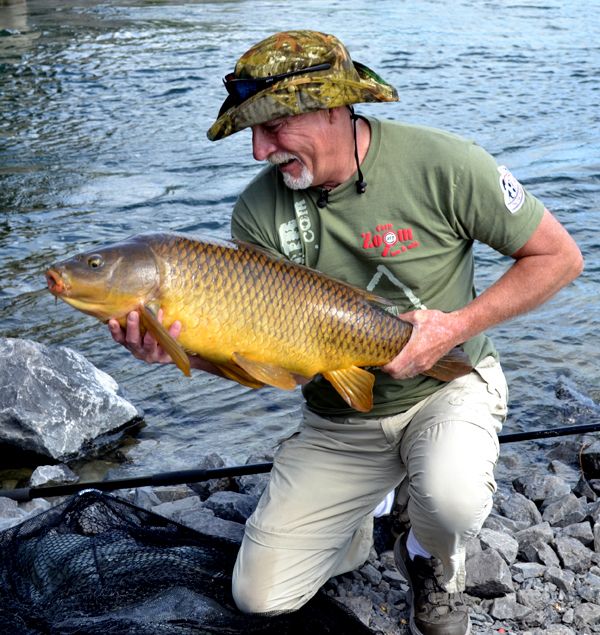 We didn't photograph every fish but the cameras rolled all day so it should be a great show for them.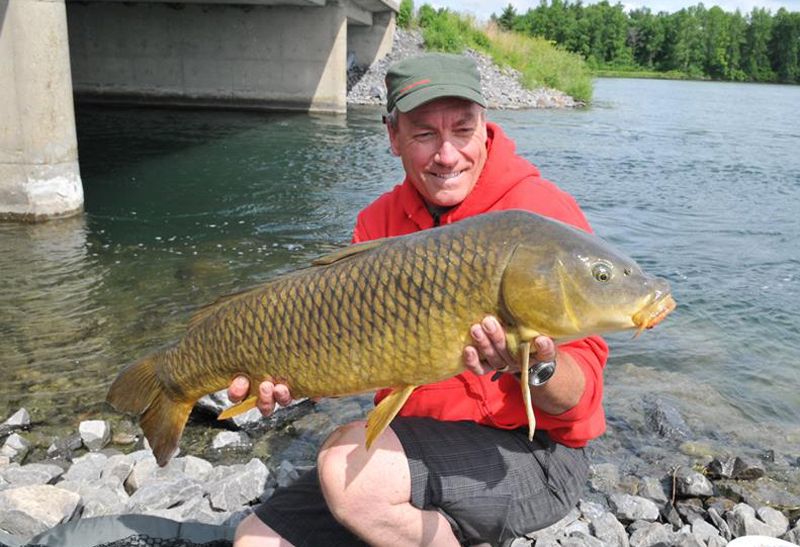 Lots of action and one late to the party plumper…
The episode should air this fall on WFN…should be a goodun!