Gord has been out more than a few times with me for Gar.  His PB was in the mid 40 inch range, a nice fish but he was always left wanting for more.
We launched the Lund under bright sunny skies with huge hopes.  They quickly turned as clouds rolled in and the wind picked up.  I'm over the wind issue, I'm 100% confident I can catch fish in the wind now.  But cloud cover is a bummer.
After playing around with a few smaller fish, I stuck this one.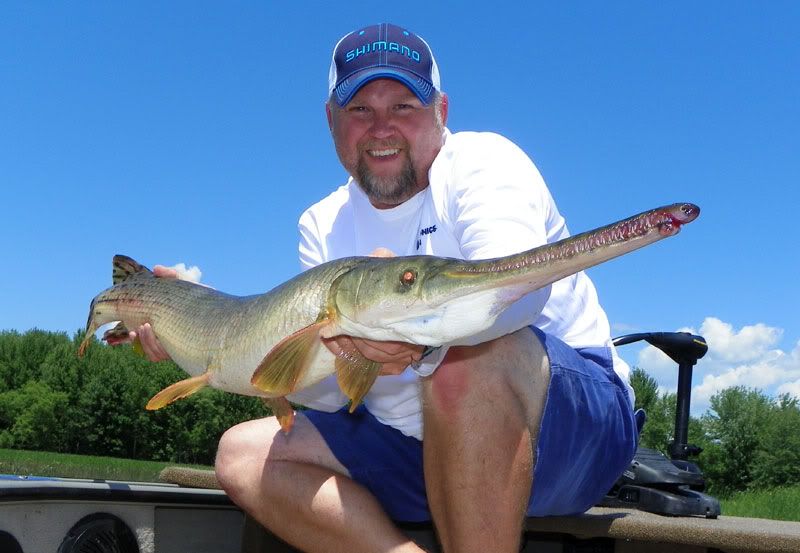 As the day wore on clouds rolled in.  We decided to give an area one more look.  The clouds parted for about 30 minutes and we rolled up onto a nicer fish.  Gord had the perfect look at it and made the essential perfect cast.  Night night.
His new PB at 51 inches.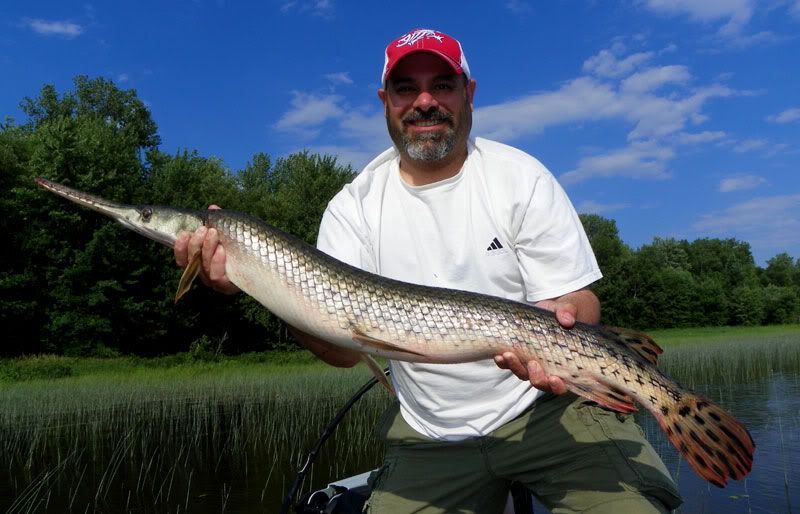 Mission Accomplished.