I was asked awhile back by the 
Ottawa Region Walleye League
if I could lend a hand with their annual Kids Free Ice Fishing Day.  For me it was a no-brainer!
I'd never pretend that I had anything to do with the planning, fund-raising or prize packs on this day as it was all handled by the ORWL guys.  Very impressive to see this all come together despite weather challenges they have endured.  Hats off to them for making it all happen.
I was actually very surprised to see as many kids and parents make the trek out onto Constance Lake with the weather treats we had been enduring.  Snow covered roads with an icy underside did not deter anyone!
The ORWL guys had a great setup with rods available to anyone who needed one.  Holes were drilled and minnows provided.  They also had the hot chocolate going and as many hot dogs as you could eat!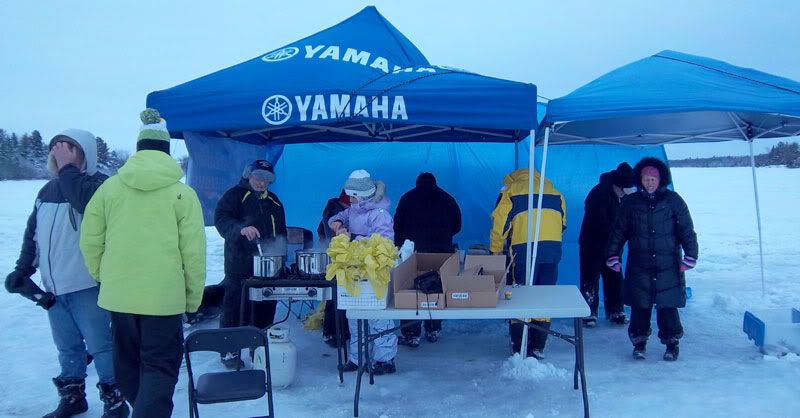 The kids were certainly having a good time!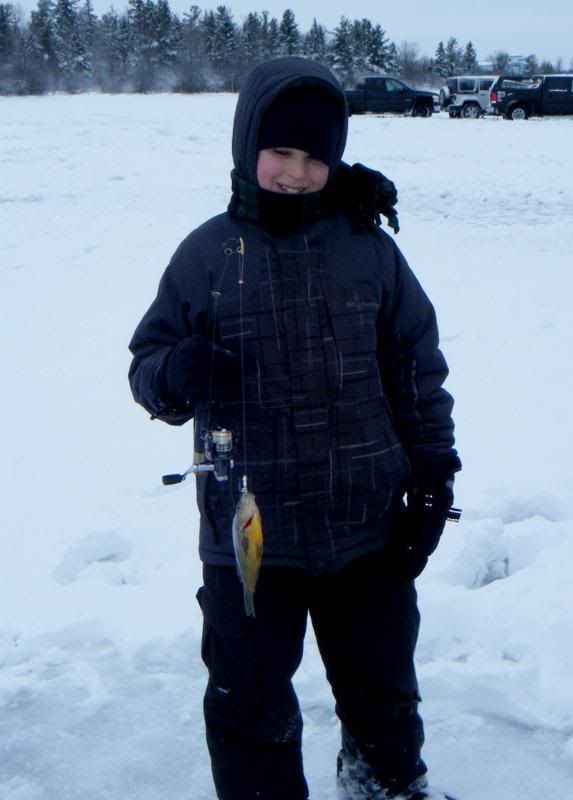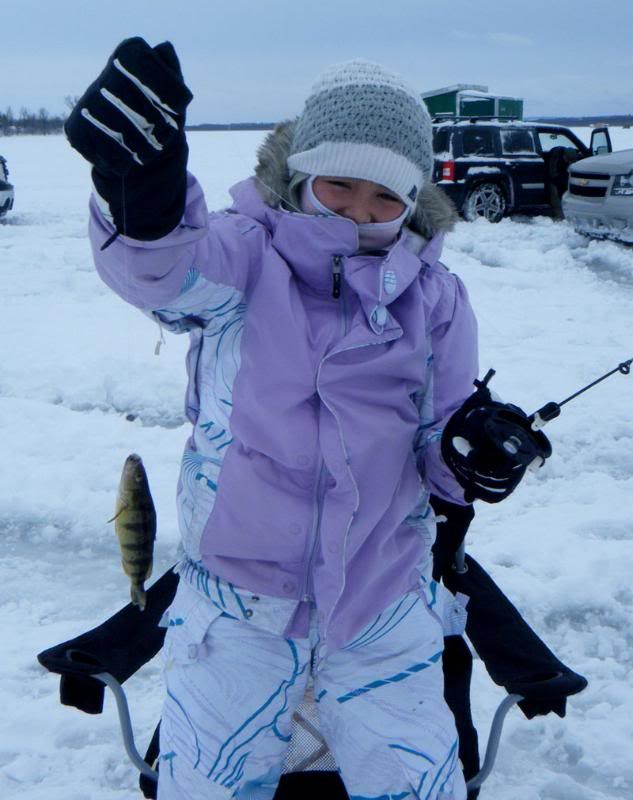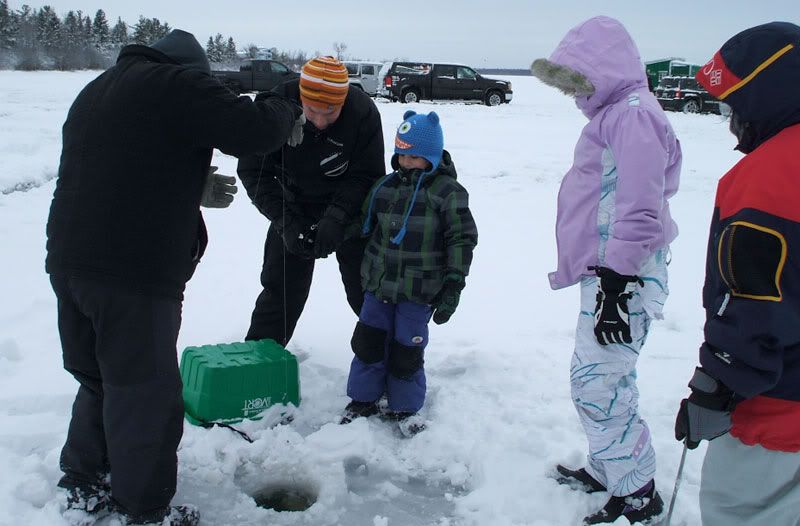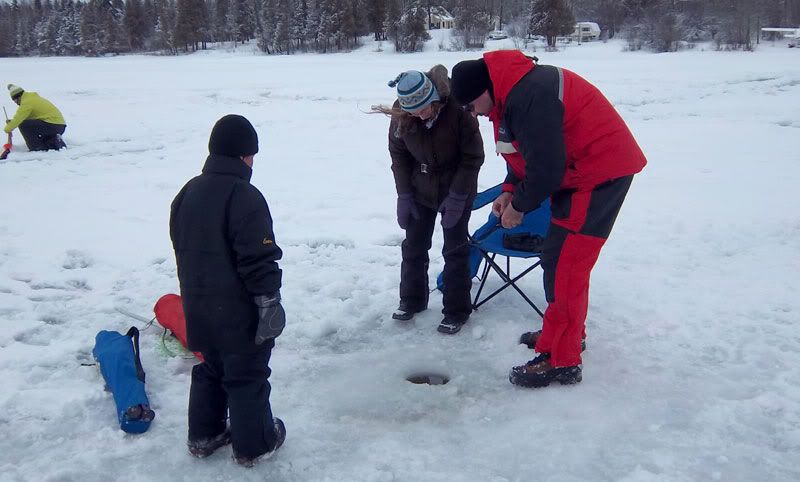 I always get a kick out of showing a young angler how a Vexilar works, within seconds the Video Game begins.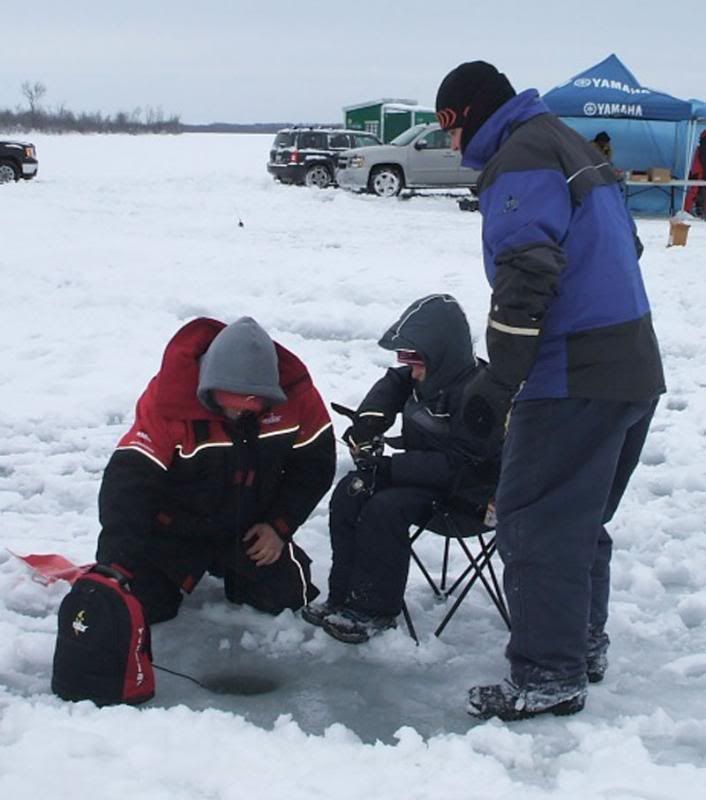 Highlight of the day was shortly after I arrived I sat down with a young lad named Tim.  With the Vexilar in the hole and a quick bait change we teamed up trying to get Tim a bite.  He quickly picked up on how the flasher worked.  It wasn't too long until the unexpected happened!  A nice mark showed up on Ol Vexy, and Tim set the hook.
A crowd gathered as we knew this certainly was no Perch.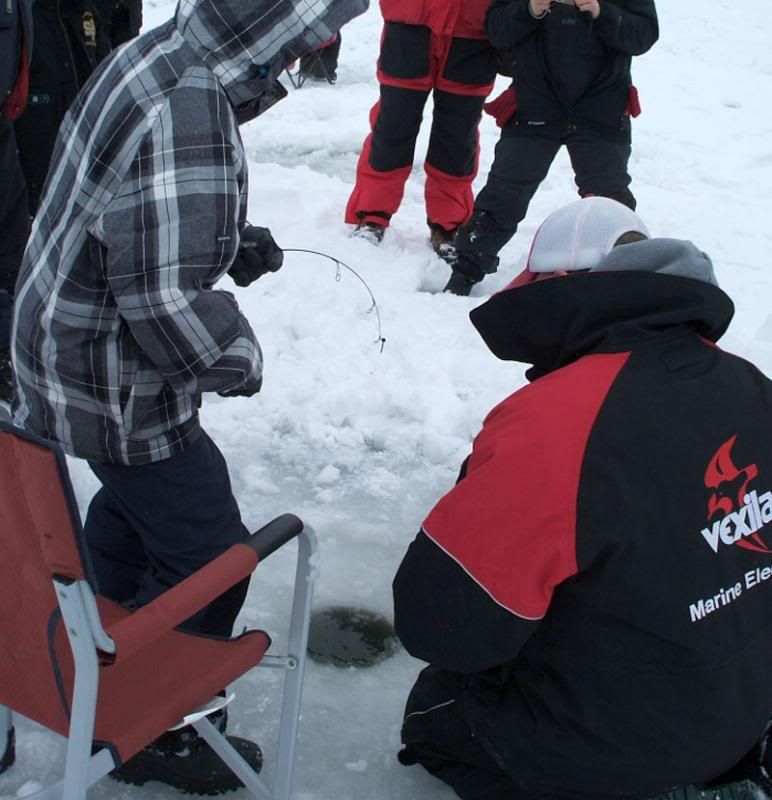 Tim was awesome.  He took the coaching in stride and played this fish perfectly on 3 pound test line.  When it slid by the hole the first time I was puzzled.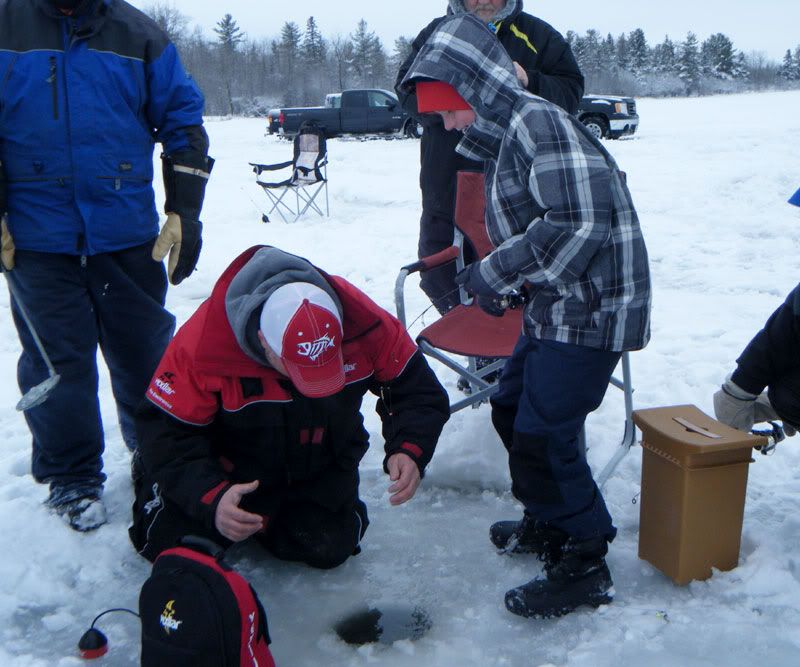 Then it's head started to come up the hole and I was rather surprised.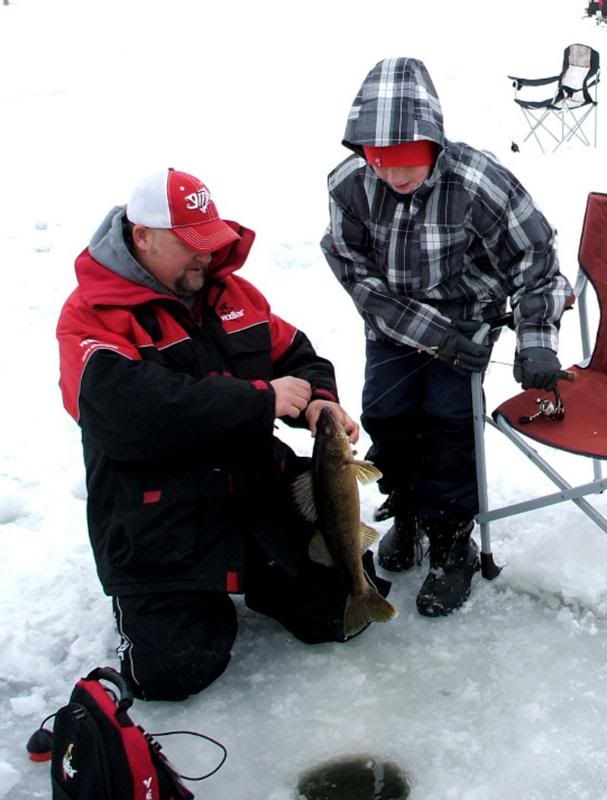 I have fished Constance Lake and know loads of people that do as well.  That is the first walleye I can confirm to come from the lake.  I accused the ORWL of planting walleyes in the lake!  Cool deal.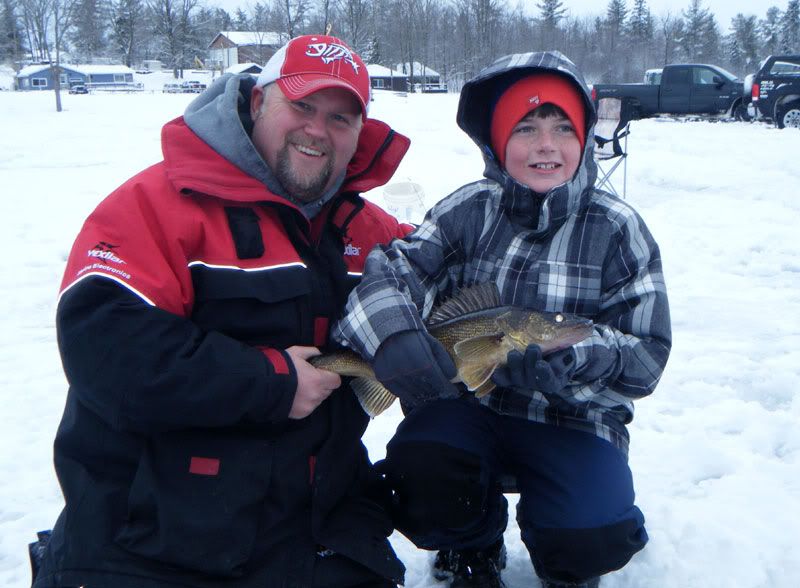 After having one of the worst weeks I can ever remember this day with the Kids turned it all around for me.  Thanks to the ORWL for doing this.  It truly shows the character of the Club and its members.  Outstanding.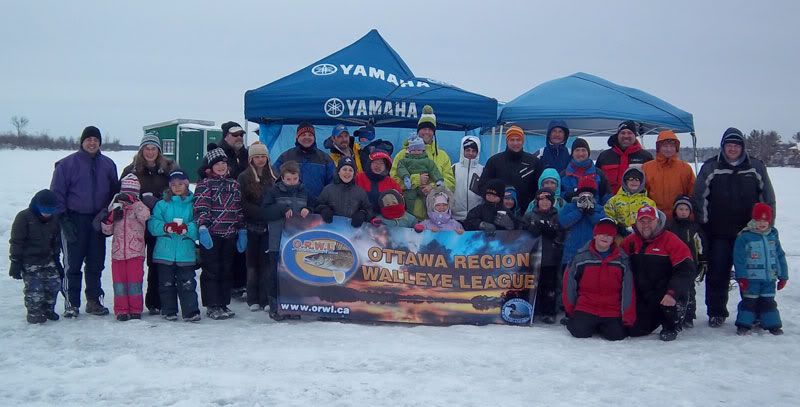 Count me in for next year!