Sorry folks! A little delayed on this one.  The Ottawa Boat and Sportsman Show was last weekend at the Rona Centre.  This was my first time actually working the show.  I had a blast working the show and met tons of great people.  It's always nice to see some old faces and put faces to names to people you've met online.
The highlight of my weekend (despite how sick I was) was the "on the tank" time I had with Big Jim.  We did a half hour seminar on "Fishing in Eastern Ontario".  The crowd was awesome.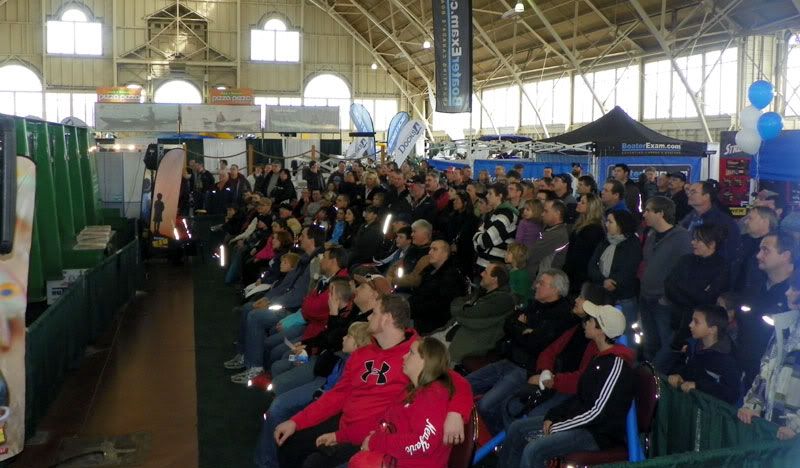 I had brought the record Gar mount in and people just loved to look at it and asked plenty of questions.
Working the tank with Jim was a piece of cake as he's done this hundreds of times.  Despite not discussing anything we planned to talk about (at Jim's insistence to see how I'd do!) we pulled it off and people seemed to enjoy it.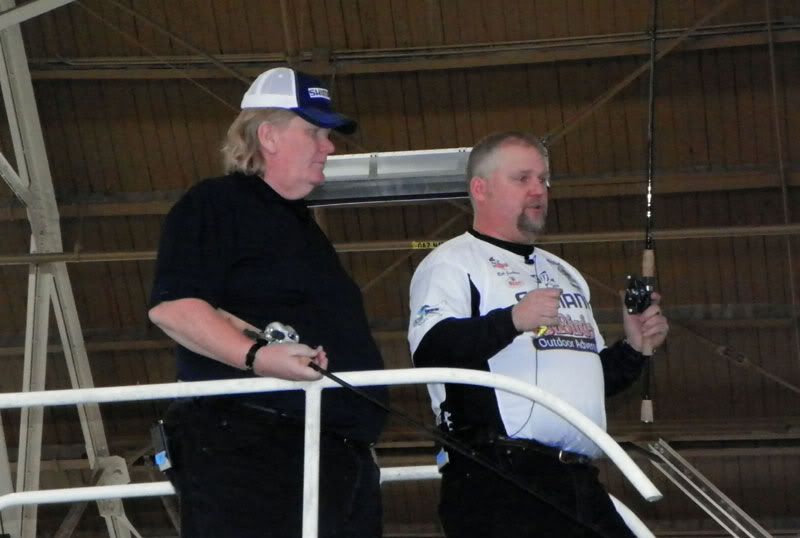 I was just happy the platform held us both!
Thanks to all who swung by to see us, see ya next year.