Anyone who knows me is well aware of my affection for Panfish.  Sure some say "they're just Sunfish" but I'd argue it's much easier to find many other sportfish in trophy sizes.  The search for big Pannies is my winter passion without a doubt.
My setup for running and gunning Pannies is pretty simple.  I use a 24 inch Ultralite rod with 3 lb test mono.  On the business end this season my bait hasn't changed since I received them,  the new HT Tungsten Marmooska.  With the season winding down be sure to source some of these little darlings for next season.  The fast sink rate, quality hook and sturdy paint makes them a winner with me and the fish.  It goes without saying I also don't hit the ice without my Vexilar FL-20.
Like I said, they just eat it.  I sometimes tip it with spikes but when the fish are competing below the ice any plastic tail will do the trick.
A school moved under my hole last night and it didn't take long to start beating them up!  I was pleased to see this 9 and half incher topside…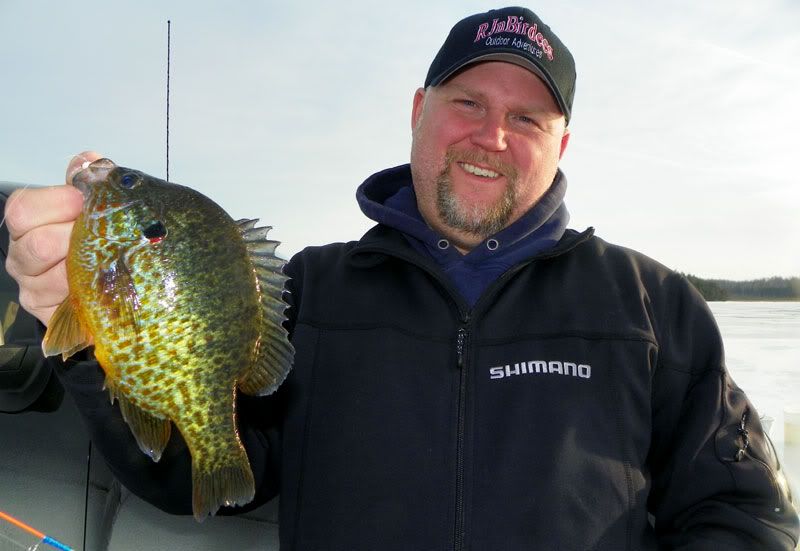 The action was fast but my highlight of the outing came just as the sun was setting.  I thought I had hooked into the emerging Crappie but no, my new personal best Pumpkinseed at ten and a half inches.  Oink.
Some great fun at late ice!  A few trips left I think!