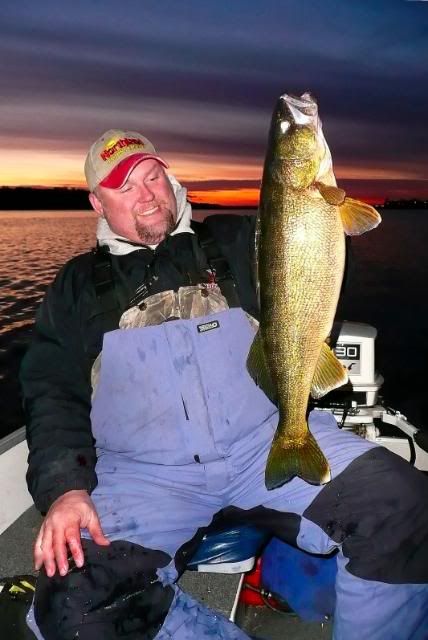 Late fall the allure of giant Bay of Quinte walleye is too much to ignore. We've been making the trek down the 401 to the Quinte area for years now.
Trolling in our 16 foot Princecraft is comfortable enough for 2 and enables a tight 4 rod spread. In the past few years I've really been playing with different setups. Sure you can still get bit on diving plugs but there are times when switching things up seems to pay off.
This year was a funny one. With our late cooling season water temps stayed warm well into November, hence the annual migration of walleye from Lake Ontario was delayed greatly. Sure some fish moved but nowhere near the numbers of years past in the October and November months. I truly think the best fishing is yet to come at Quinte this fall, it may be late December or early January before the motherload hits. The hardcore walleye hunter will be rewarded late this year!