A yearly tradition for Birdee and I, it seems the tradition has been inflicted on our friends Markus and Alison.  We flew in from Ottawa, they come in from Halifax to enjoy a week in the sun and sand.
We stay at the same resort, Iberostar Daiquiri.  It's a smaller, quieter resort with a great staff.  The beach is great with lots of fishing opportunities that you can tackle on your own.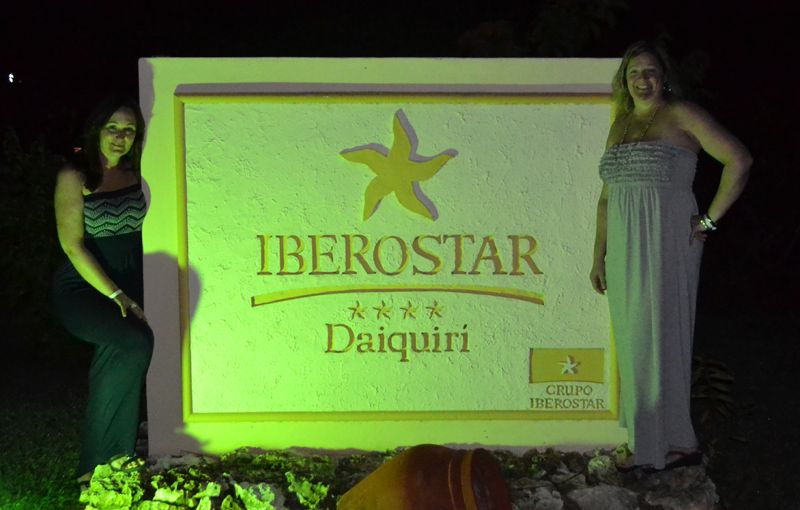 Last year our timing was great with a school of Amberjack hammering sardines at one of the local piers.  This year?  No Sardines!  We made the best of it.  We did give the pier a looksie at sunrise but quickly realized other than the sunrise photo it was a bit of a waste of time.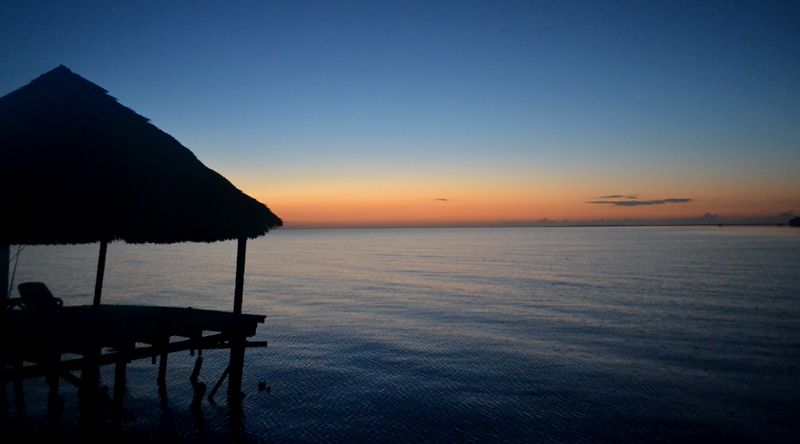 We really didn't do that much fishing.  One night on the pier and one day in the mangroves casting flats with my buddy ChuChu.  We mostly spent the days on the beach, the buffet or the bar.  Great stress free holiday.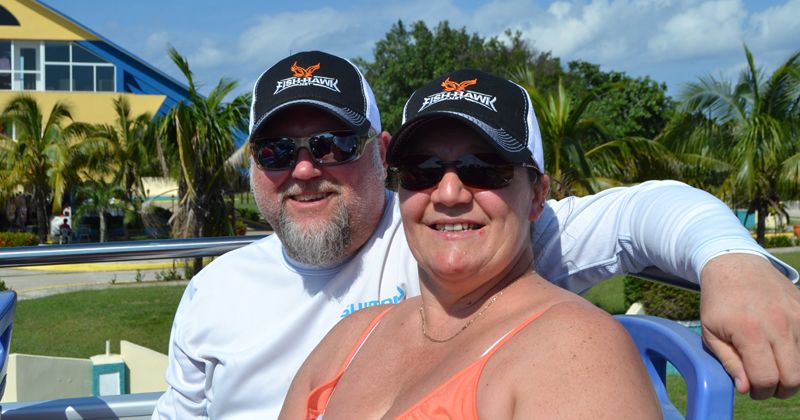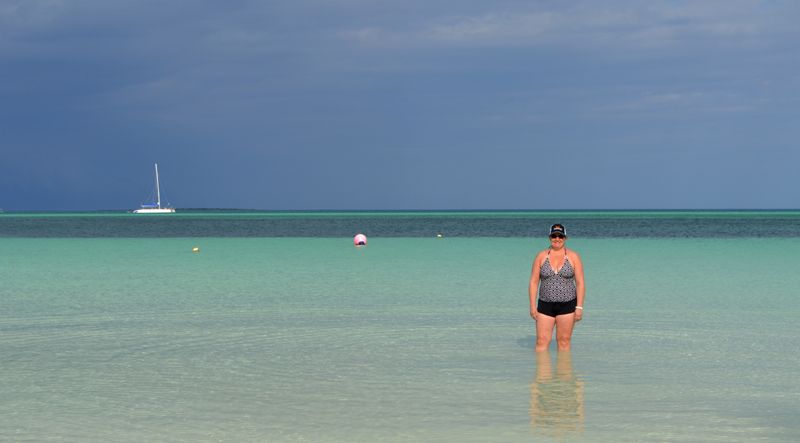 The night on the Pier was fun.  After grabbing some shrimp from the buffet we set up some ledger rigs and stretched out on some lounge chairs.  Mark's rod bounced first.  In the dark, until the flash light hits what's on the end of the line you really have no idea!  When the light hit this sucker it took us a minute to figure it out.  A nice Stingray!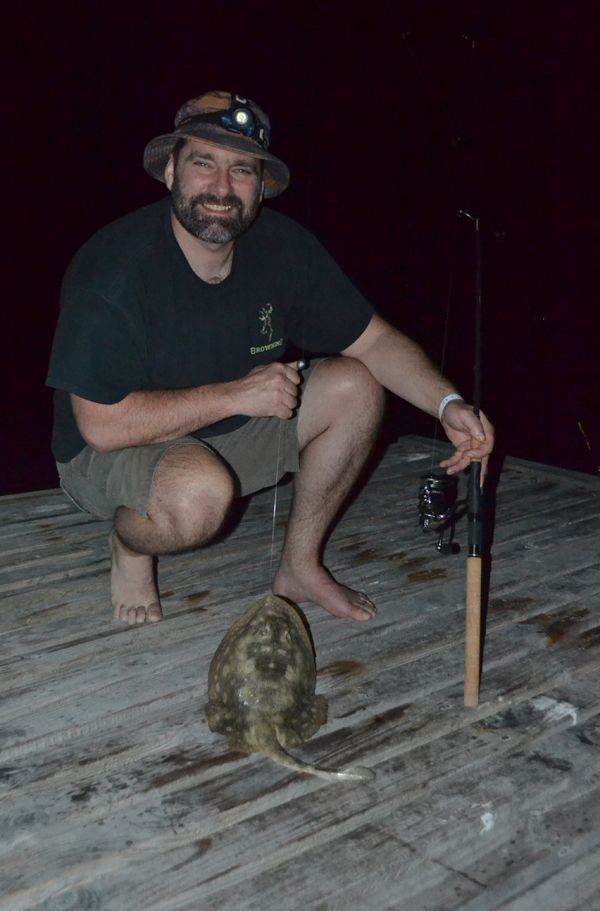 Not too long after it was stranger number 2 to visit us, a Moral Eel.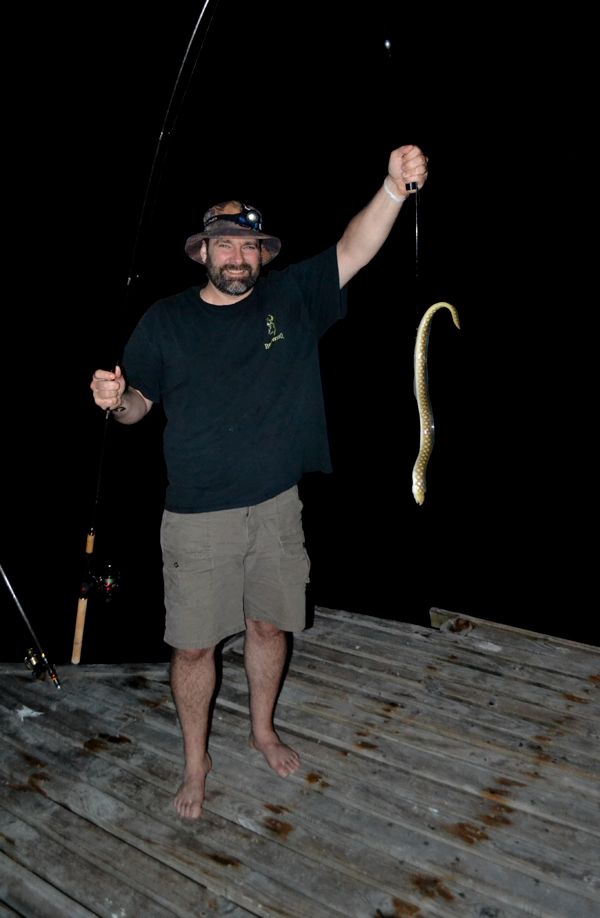 After dealing with Grunts stealing our shrimp til we ran out, we headed back to the resort.  Fun night as you just never know what you will catch out there.
Our mangrove trip with ChuChu was as expected.  Casting shallow flats for Cudas and other smallish cruisers.  Rarely do you encounter anything of real size on these flats so we downsize to Bass sized spinning rods to keep it fun.
Wasn't too long into the trip when I had a Lizardfish come up and smack my Squad Minnow.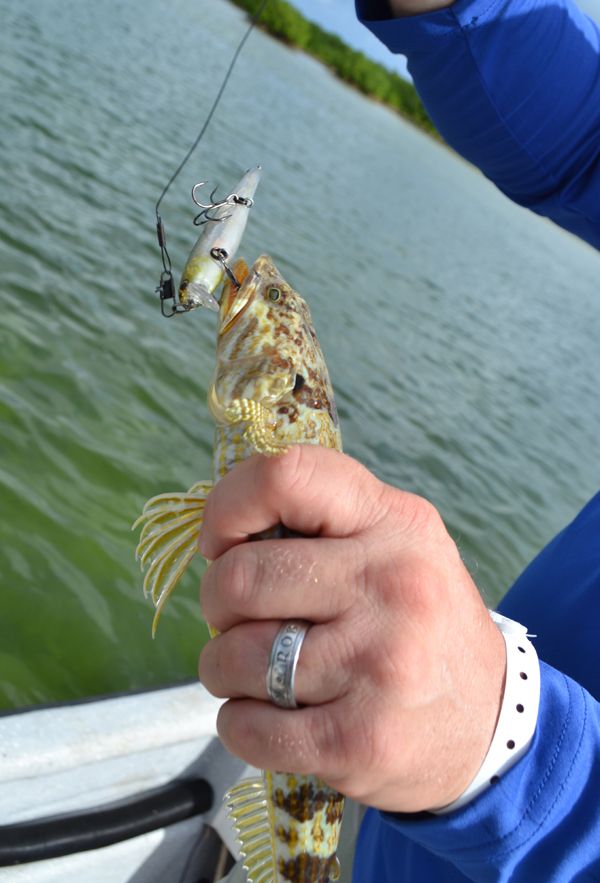 After a handful of Cudas we found the bite has slowed. A quick change up to remove those ridiculous leaders and onto a 60 lb Fluro Leader we were back in business and getting plenty of reaction to our jerkbaits.
Smaller Cudas on the docket and we had a blast with em!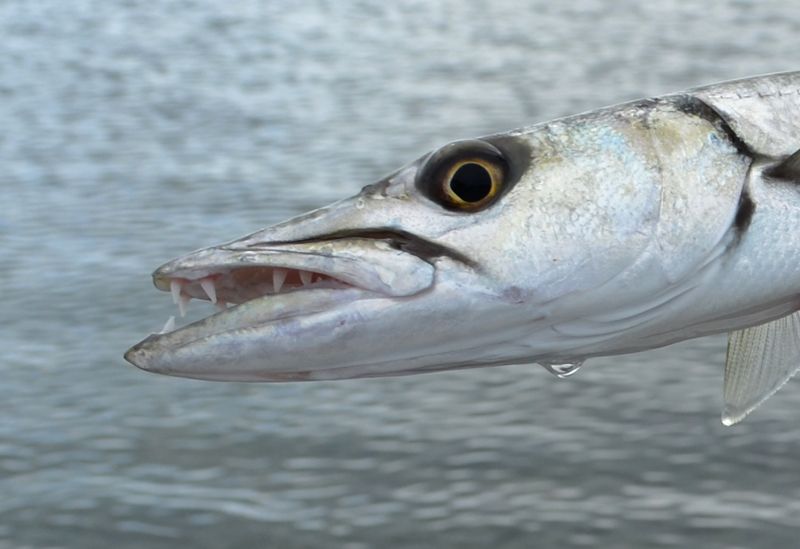 Towards the end of the trip ChuChu says, "We go to Cayo Montero now".  Ok whatever that is!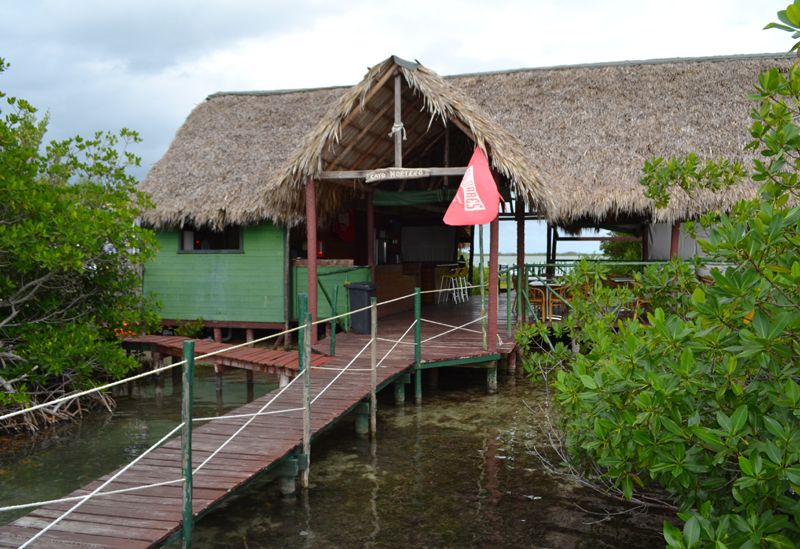 ChuChu disappears as Mark and I look around checking out the place.  Settled between two islands is this restaurant.  ChuChu quickly appears with the cook carrying lunch for us.  Fresh Lobster anyone?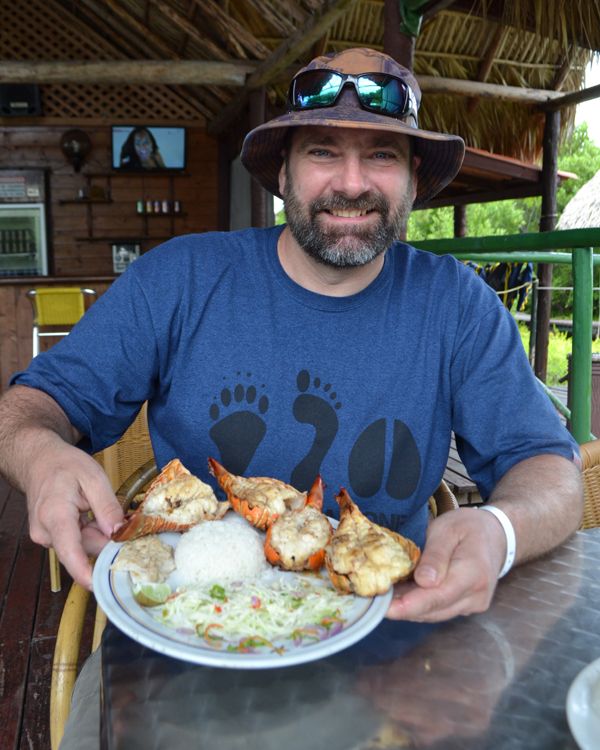 Great day on the water cruising the shallows capped off with that lunch.  Cool deal.
As busy as all our schedules are in real life it's great to kick back, live a week with no timetable or plans.  We all thoroughly enjoyed it and can't wait to get back in January 2017!