Making the long trek down the 401 to LSC has become a yearly tradition now.  For me it signifies some much needed downtime.   Between guiding, hosting Megabucks and my full time job I get run down towards the end of October.  A few days away is a great remedy to jump start ol' RJ again.
Lake St. Clair is an incredible place.  I've seen it, as has my boat partners Phil and Skoots.  This year we added to our group with Grant, Tony and Pat along for the ride.  They towed down Tony's boat for the trip.
Mother Nature was simply not nice to us this year.  Steady heavy winds threw us a curveball but we rolled with it.  We found some fish in a fishable area and pounded it for all we could.
Running a steady diet of smaller body baits on short leads led to us getting bit often, leading to Grant telling me at the hotel that night.  "This place is just stupid, it makes no sense.  How many Muskies are in this lake?!?!"
I'll let the pics do the talkin'.  We didn't photograph every fish as it was becoming a bit repetitive.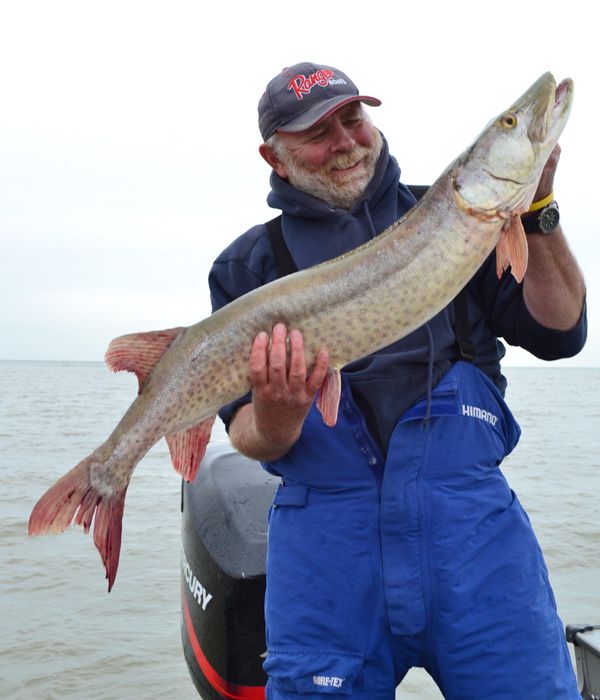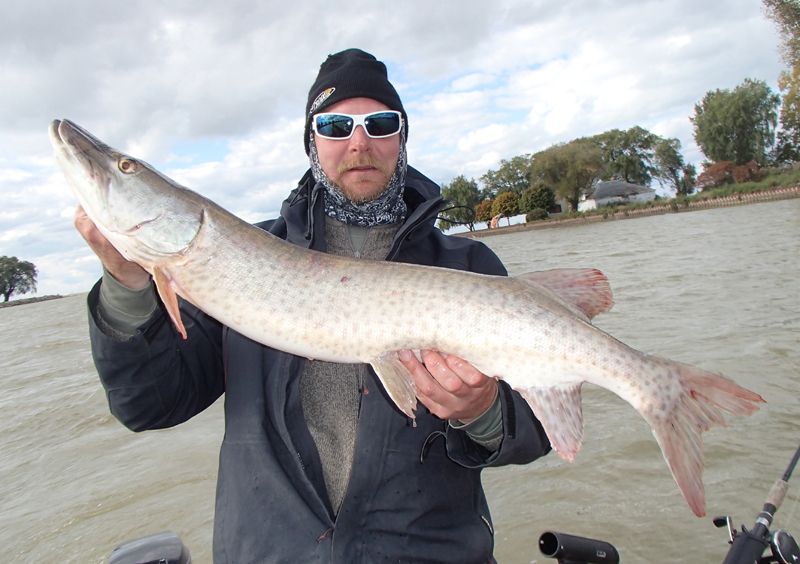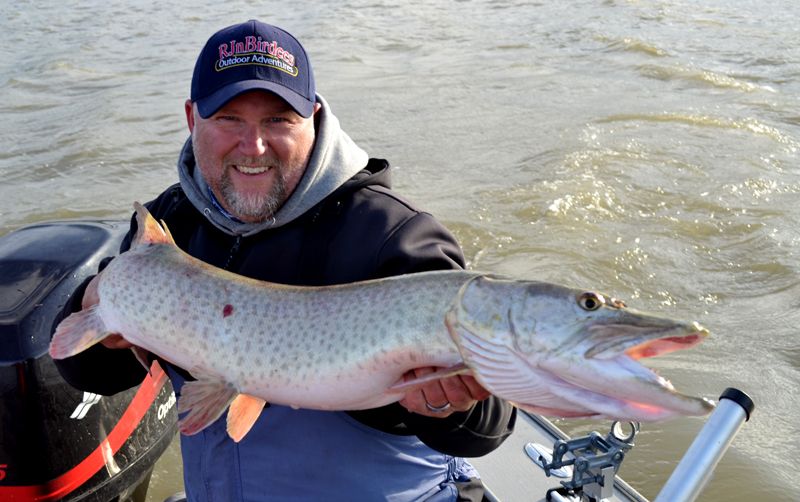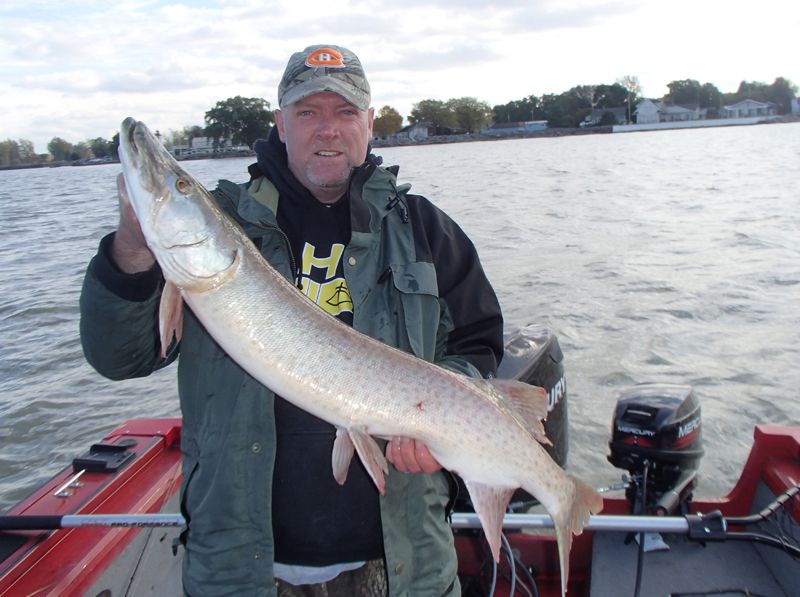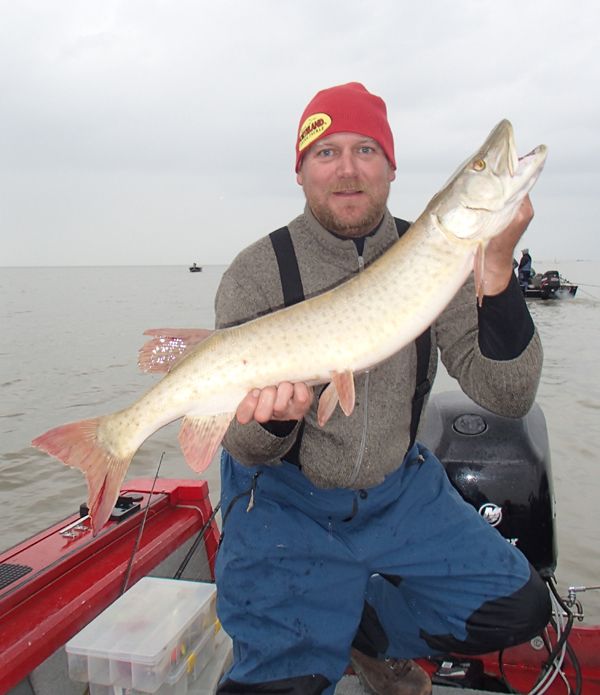 Doubleheader!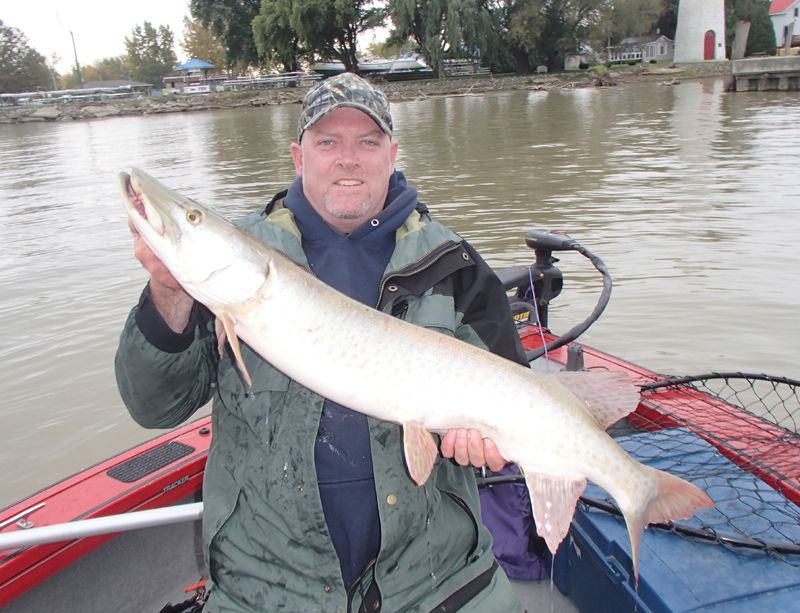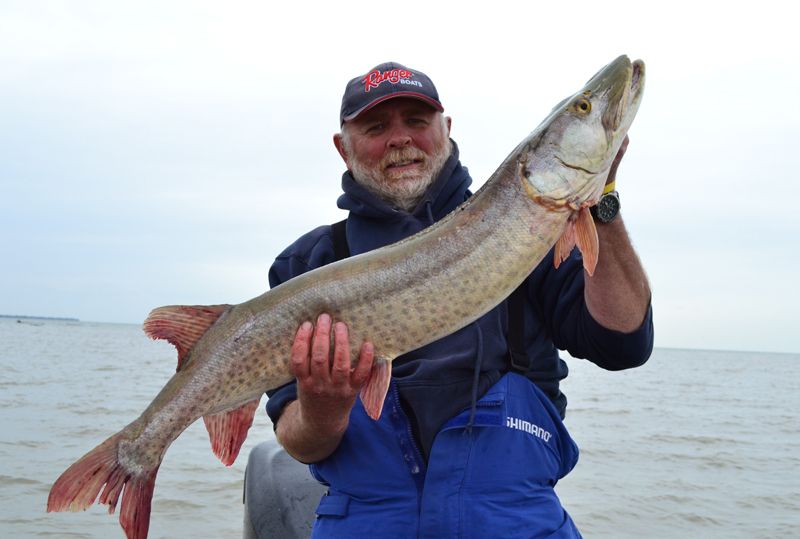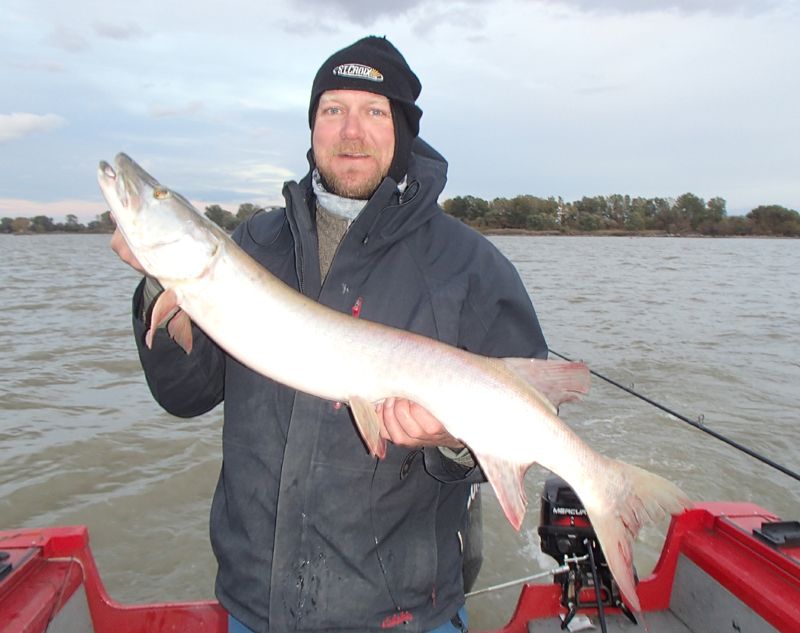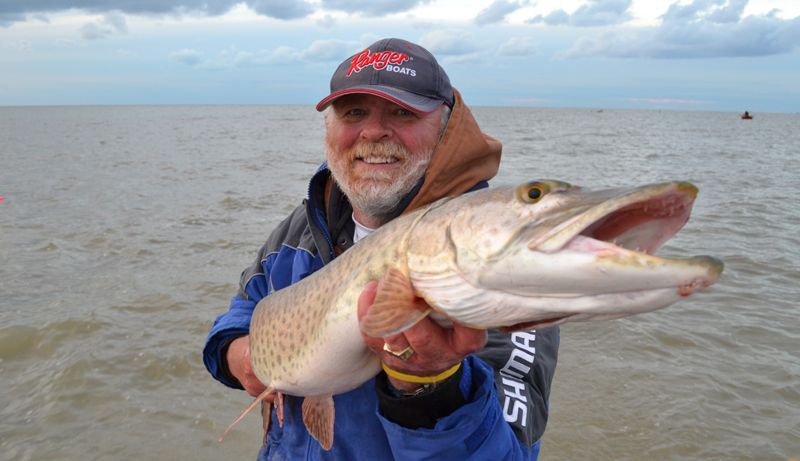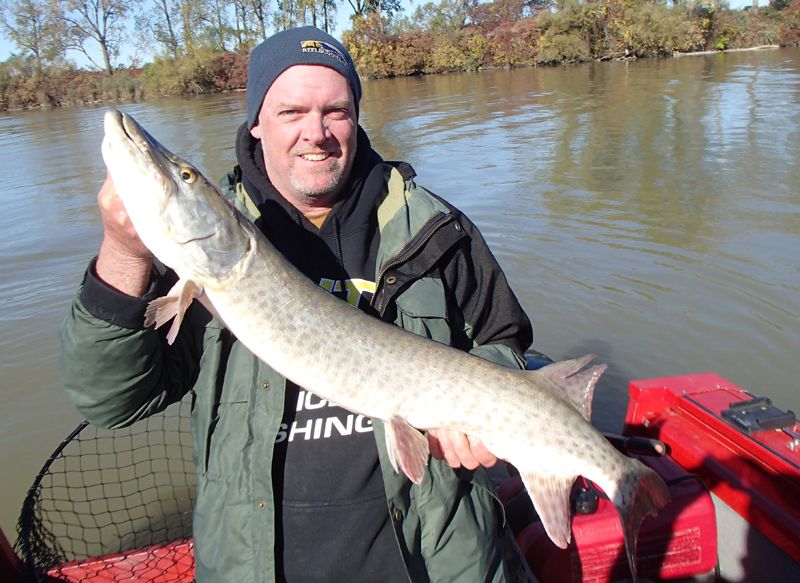 The highlight fish of the trip landed on my turn on the stick.  We ran straight rod rotation so the Musky gods smiled on me briefly.  What was the back end of a double header this one once she hit the net had Team Lund high-fiving and giggling.  What a fish. 52 inches of LSC greatness.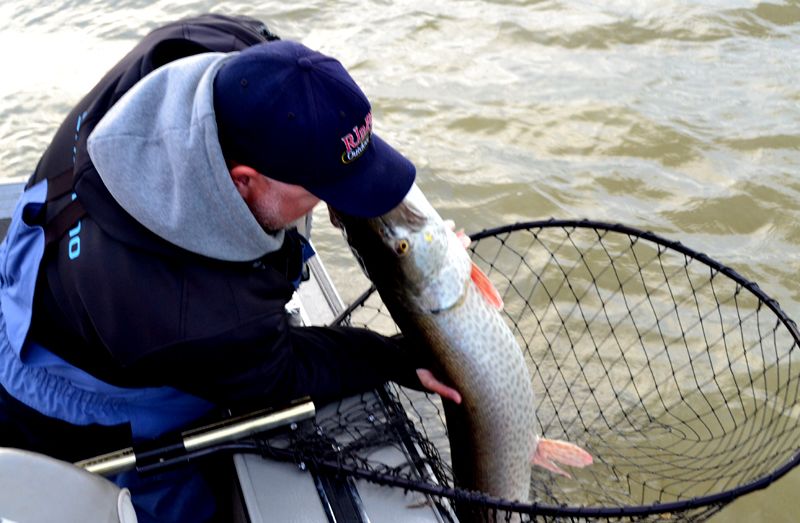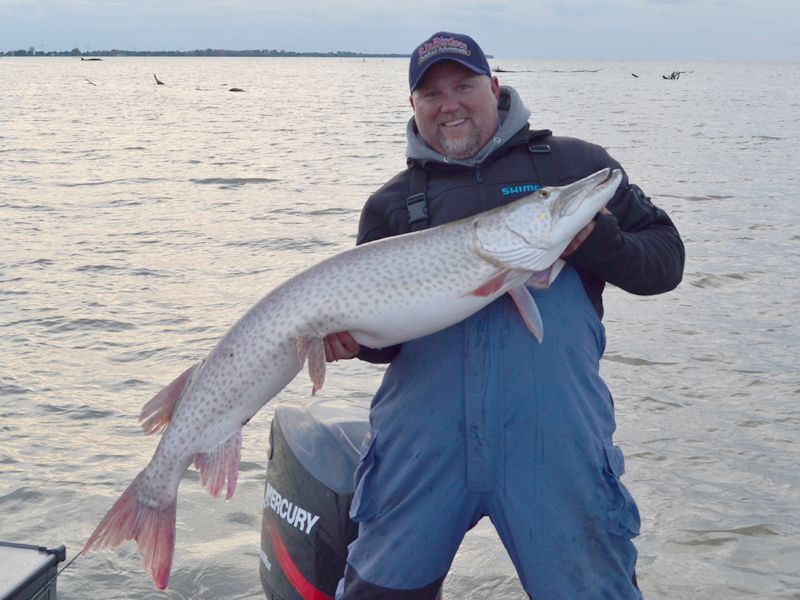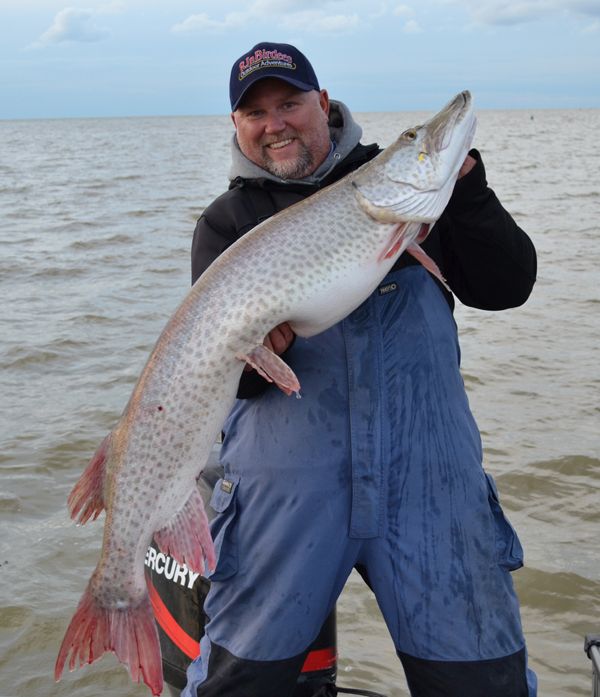 Lake St. Clair will always hold a special place in my heart, spending time with friends on such an amazing fishery is just a treat.  See ya soon LSC….