Made the trek to Northern New York over the weekend to work for two of our biggest supporters at the Syracuse Ice Fishing Show.  The show has expanded over the years and continues to draw the biggest names in Ice Fishing today.  I saw many folks from my area who made the 3 hour trek down to the show and were glad they did!
Pretty much every manufacturer had a booth setup with their latest and greatest gear.  Retail outlets such as Thorne Bros., Gander Mountain and FISH307.com gave the show-goers many options on where to drop their hard earned buck.
Portable Shacks from every manufacturer were on display and for sale.  It was like an indoor shanty town!
Two seminars I listened in on were the ones done by Dave Genz and Jason Mitchell.  Great talks and they weren't "informercials",  just great ice fishing talk and tactics.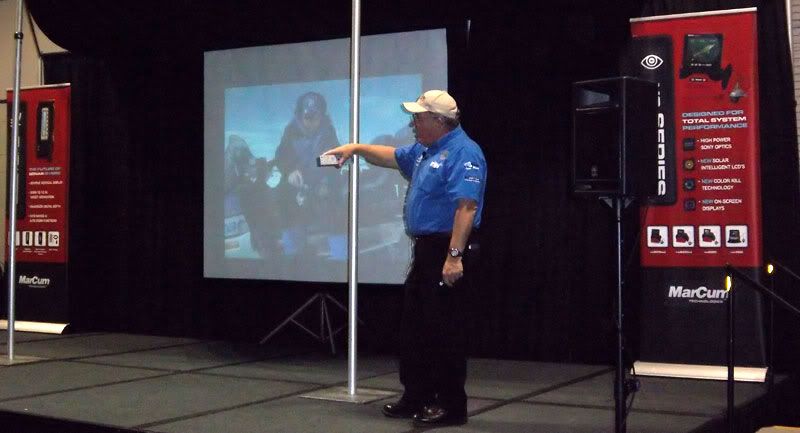 Working at the show allowed me to spend some time with the biggest names in the Ice Fishing world these days.
Brian "Bro" Brosdahl and I chatted for quite some time.  Just a super fella with an insane schedule.
Jason Mitchell was a real treat to hang out with.  He gave me the rundown on the creation and evolution of his rods which was neat to hear.  I still can't believe he ate that whole steak.  Wow.  He's a machine!
And the biggest name ever in Ice Fishing.  Mr. Genz himself.  He's heard it all before from so many people but still takes the time to listen and enlighten you with his "ice wisdom".  Just a great guy.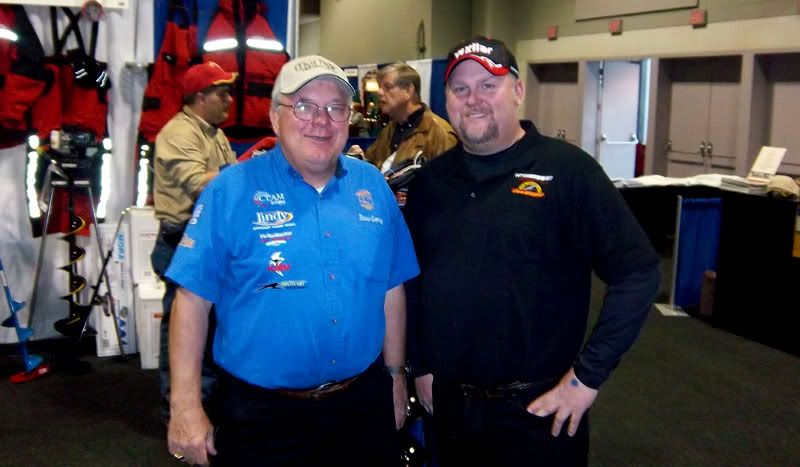 It's a great way to kick-start your ice season.  Seriously think about hitting it next year.  See ya there!