Unreal is all I can say.  She just has that knack.
First off I have to be honest, I've had what I'd consider to be a terrible ice season.  Just things haven't gone as I wanted and the fishing has been tough for the most part.  With Spring around the corner and warmer evenings it's time to make hay on the ice.  Nothing I enjoy more than to do some hole-hopping mining for Crappies.  Last night was the first of many I hope in the coming month.
With the Sportsman Show all weekend I was just jumping all day knowing we'd be hitting the ice.  With our shack on shore after a wise decision to move it to high ground with that thaw earlier this week we decided to just give another area a try for the evening.  Wise move.
With 30 holes drilled and the sun setting it was GAME TIME!  Birdee was all business.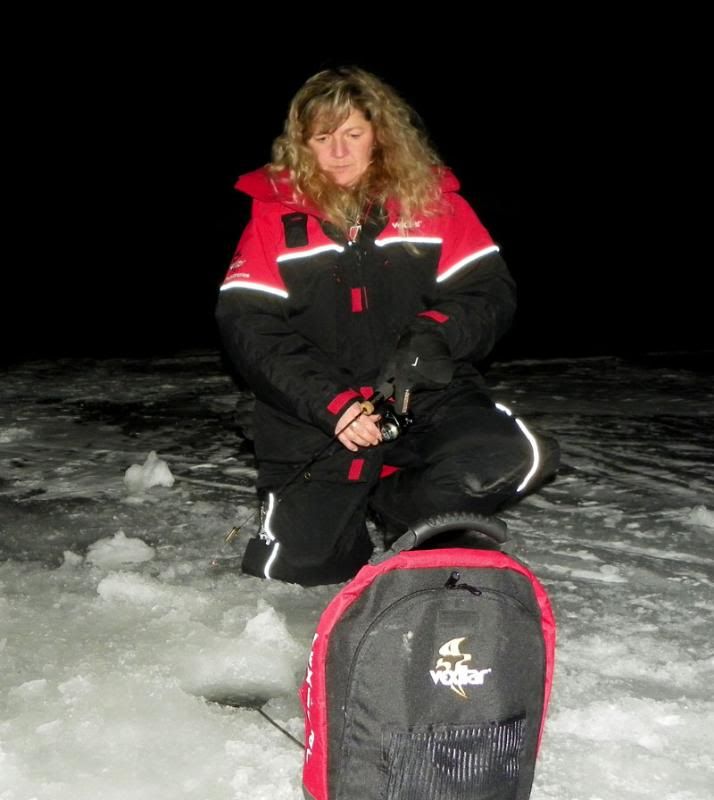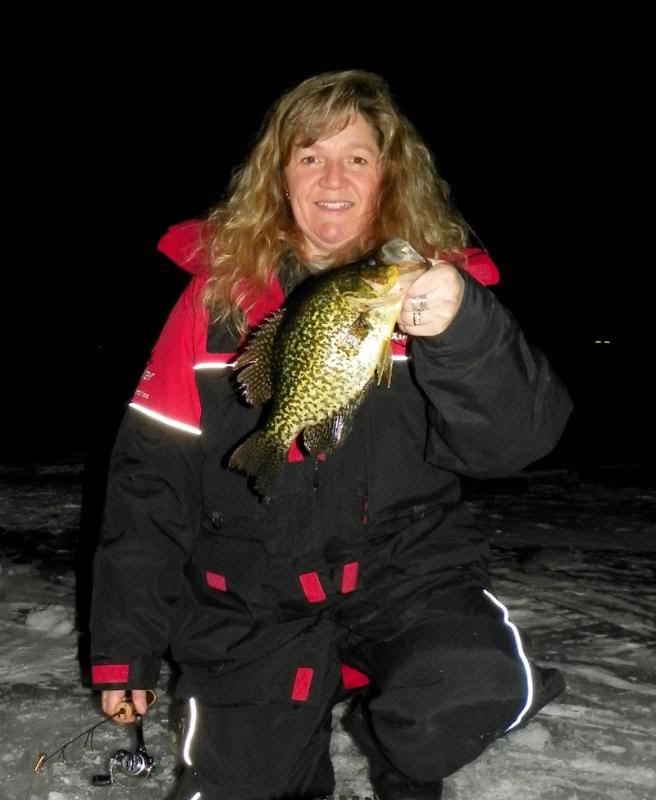 Birdee was using a Forage Minnow tipped with a small Shiner.  I was using an HT Glow Hornet Grub in the largest size I had tipped with 5 maggots.
We didn't keep count but one thing I did know by the end of the night was that Birdee iced the best one at 14 inches to edge out my 13 1/2 inch Slabber.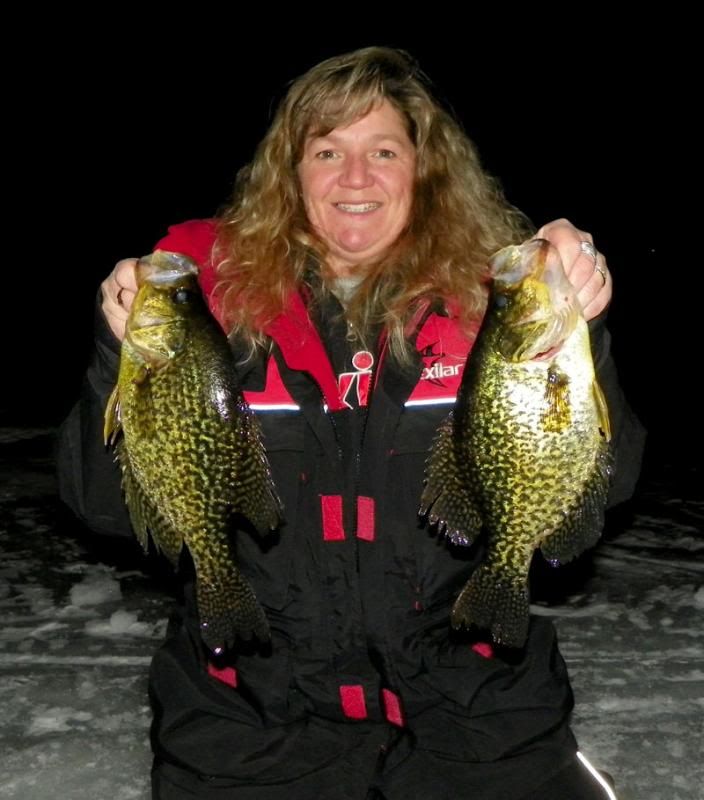 Proof I was actually there!
Man what a night.