Amanda Kingsland approached me at the Ottawa Sportsman Show this past winter to see if I would be able to take a couple guys out fishing to shoot a video.  Who's Amanda Kingsland?  She's the Program Director at Country 101.1 here in Ottawa.  We had to work hard at scheduling but we finally made it happen!
Their morning show known as "The Unbalanced Breakfast" is made up of Kenny and Big Ginger, two real characters that were a blast to have in the Lund.
Kenny was a bit taken aback by the Ottawa River and all the life we were seeing in the water as we patrolled the shallows in search of Gar.  It didn't take long to see some Gar and shortly after that our first was in the net.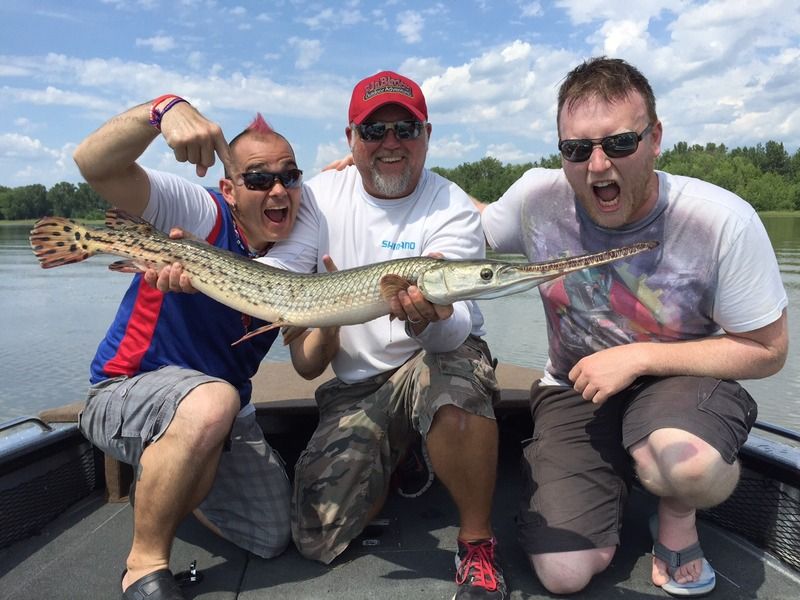 Not a giant in my eyes but the boys and Amanda were pumped to see that fish….just wait.
2 hours later we were done.  6 Gar hit the net including two 50 plus inchers.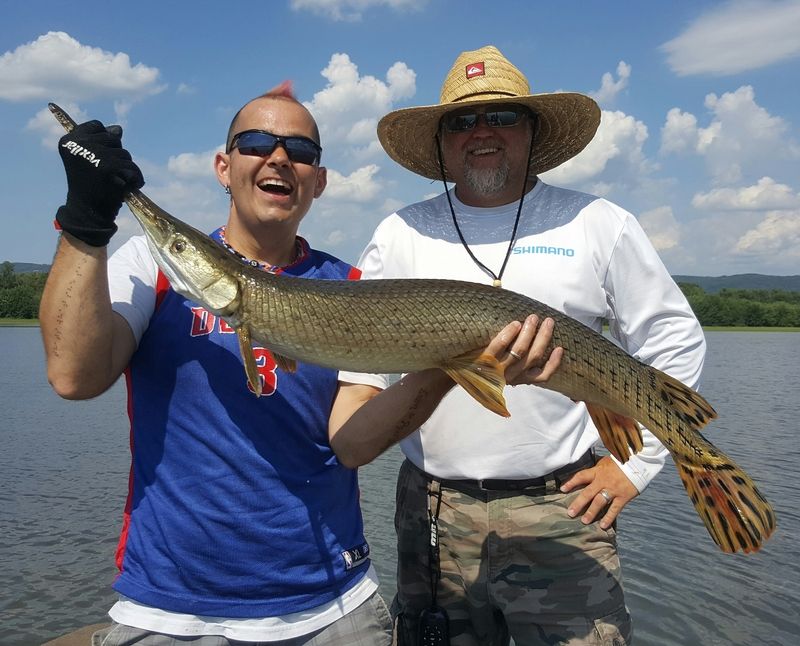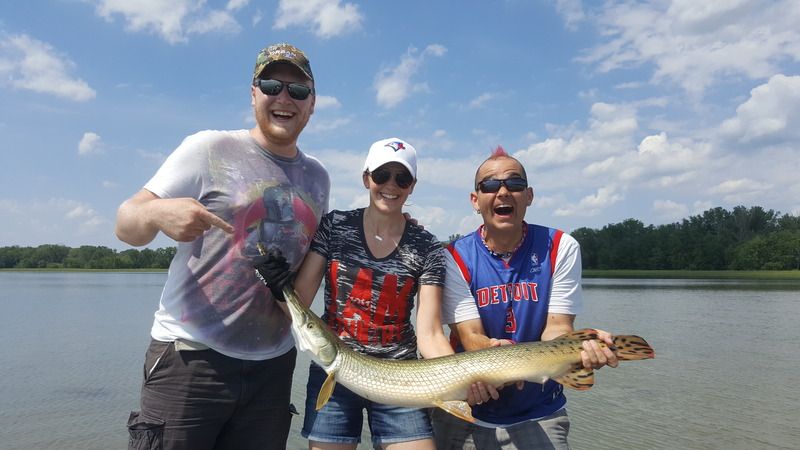 We had a blast, so fun to work with these guys. Easy going and a barrel of laughs.  The video they produced was the cherry on top.