A few of my buddies and I decided to get together and have a little "Toonie Tourney".  Basically a 4 Bass limit with best weight taking home a toonie from each of the other guys.  This day we had 3 boats as we threw it together somewhat last minute.
Team one would be "Team Under Armour" as their hats show!  Tony and Ian are just rats on this lake and would provide some great competition.
Team two was my buddies Phil and Tim.  If they could get away from looking for ice fishing Panfish spots while out there they'd be a formidable team!  ha!
My partner for the day was my buddy Rob.  Rob couldn't care less about Bass though after this day I think that may have changed!
We all blasted off and let the fun begin!
Rob and I setup on a nice deep weedline.  We started with crankbaits and it wasn't long before our limit was filled.  That gut feeling hit me and I picked up my Senko rod.  First cast with it netted this doozie.
Rob politely asked for a Senko!   The result!
We knew we were in good shape with those two kickers!  The fish were just on the snarl all day.  We culled up a few times throughout the day and for the last hour were shaking off Smallies boatside that first thing in the morning we would have been thrilled to net.  It was just an amazing days fishing with probably 40 quality bites.  One to remember.  "This Bass fishing is something I'm going to have to look at Mate!" says Rob.
We met up mid lake to see how everyone else did.
Reports of great fishing from all boats had us all giggling like kids.  Phil and Tim pulled theirs from the livewell..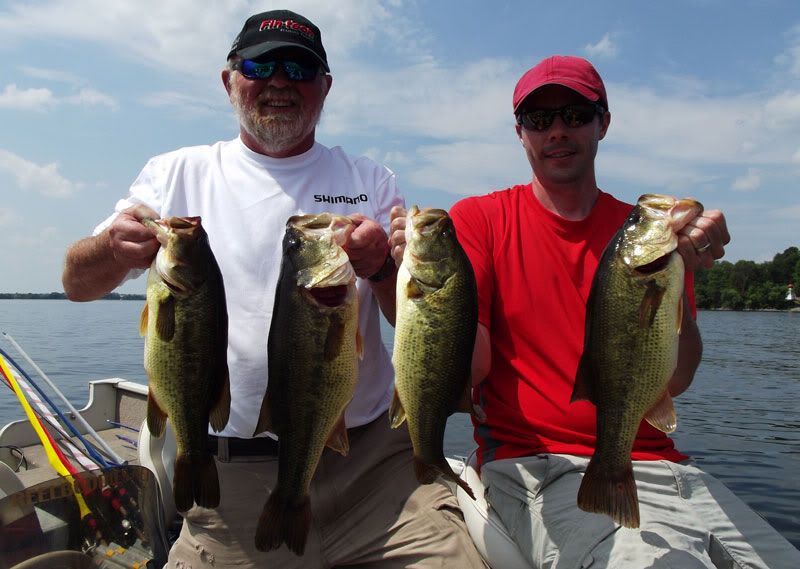 Phil with their best one!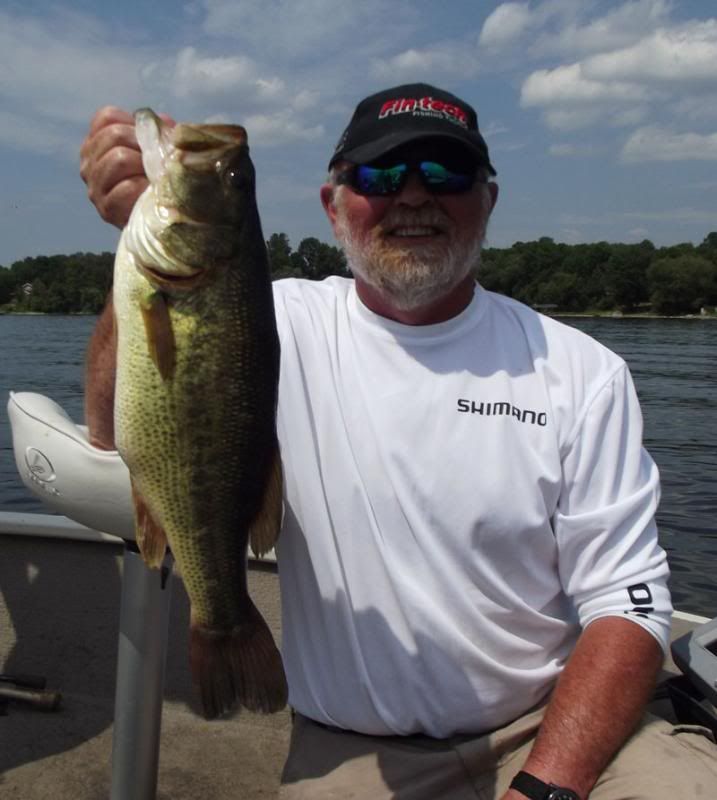 Tony and Ian pulled theirs, great sack of fish!  4 clones in the mid 3 pound range.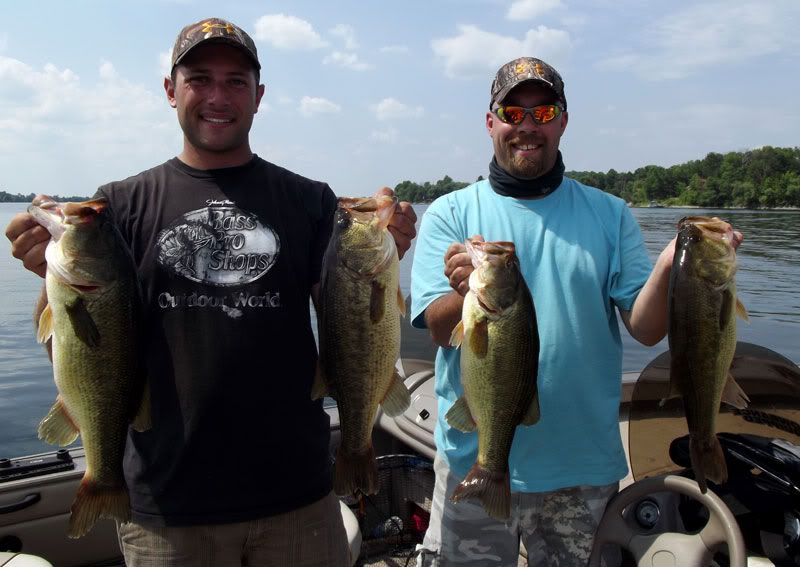 It was our turn to pull em.  The boys already knew we had a few kickers so it was already a done deal.  We snapped a few photos and sent them on their way.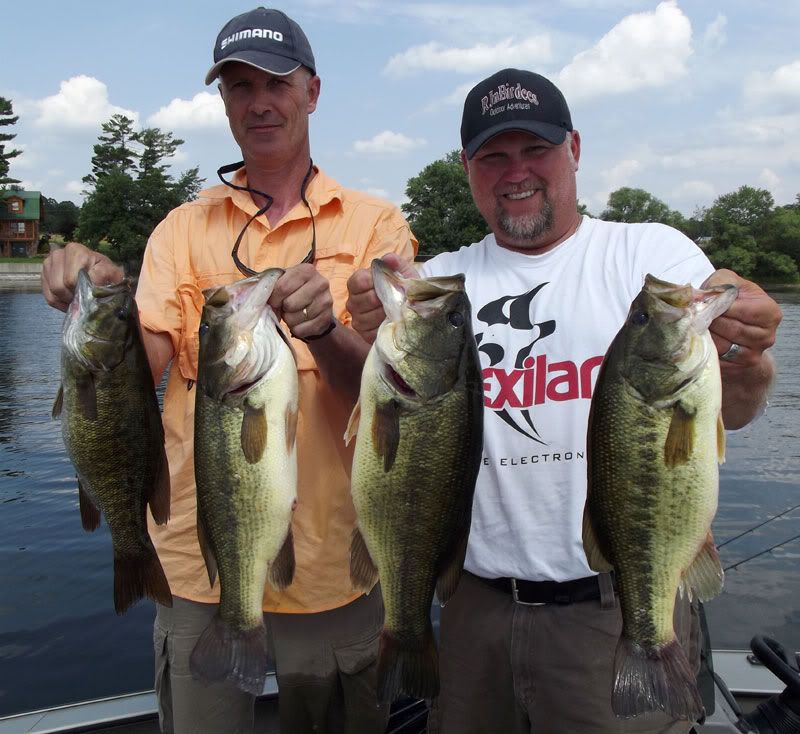 This photo will make its way to our wall at home….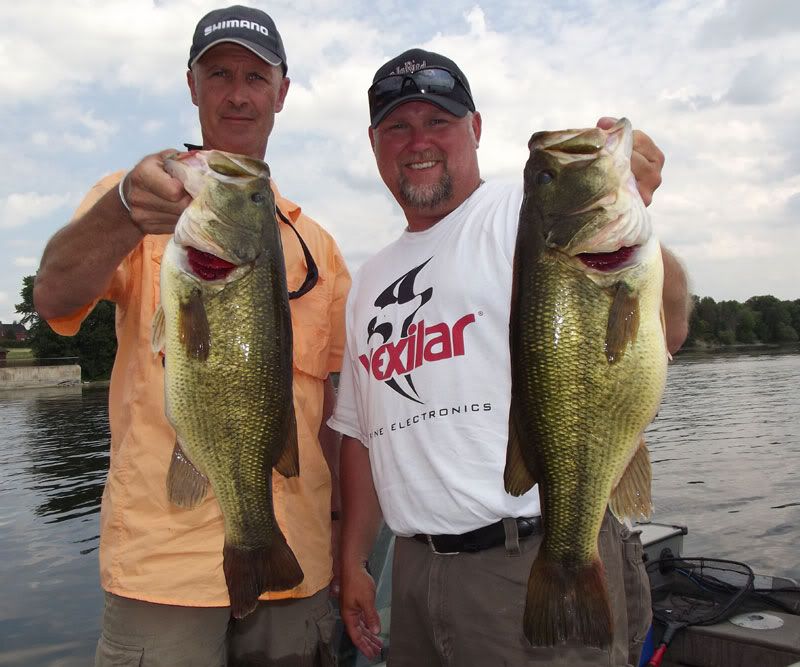 Just an awesome day with great friends.  We all stopped at Dairy Queen on the way home, pretty sad when the 4 bucks we each won doesn't buy ya much anymore!