Man what a brutal day.  Joined my fishin buddies Len and Brad for some Lake Trout jigging.  We arrived at 8AM and were greeted by temps that hovered around -18 plus a heavy windchill.  Nasty.
We set up and hunkered down in our portables.  Simply a real tough day to be making a ton of moves on the ice today.  I like to hole-hop alot but today just wasn't the day.
Brad took the skunk off with a decent laker that chased his jigging spoon up to 15 feet from the bottom of the ice before it smacked it.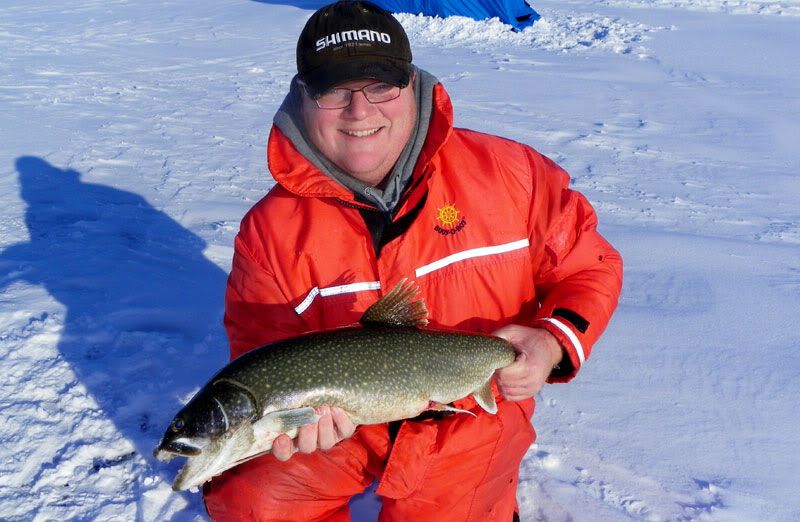 Being a new Dad, Brad had to bail early today and we left shortly after him with our tails firmly planted between our legs.
Tough days make the great days just feel so much better!