Wow, though this is a week I won't forget for a few reasons I just wish the fish weren't so stubborn!
Was lucky enough to garner an invite from Canadian Fishing icon Bob Izumi to attempt to shoot a frog fishing segment for his show.  What a thrill.  If you've never had the pleasure to meet Bob, he is exactly what you see on TV.  A great guy that simply loves to fish.  With very limited time due to a fast dropping sun we pushed off from the dock with an hour to fish.
Bob had a real good blow-up that resulted in a swing and a miss!  We landed a few to end the evening but that hour of daylight flew by!  Bob was great about it and made sure I wasn't beating myself up about it, assuring me we'd be doing something again soon.  Cool deal.
The next day I joined Big Jim on his secret pond.  With rumours of giant unpressured fish we set off.  Man the fishin was tough again!  We put together a pattern that was certainly bizarre.  I was throwing a Live Target frog, that would only get bit if you let it sit perfectly still.  Cast out, let the rings go away, twitch, twitch and let it sit.  Sometimes after 5 seconds it would get crunched!  Very weird and not once did a fish hit it while it was moving.
My best on the day…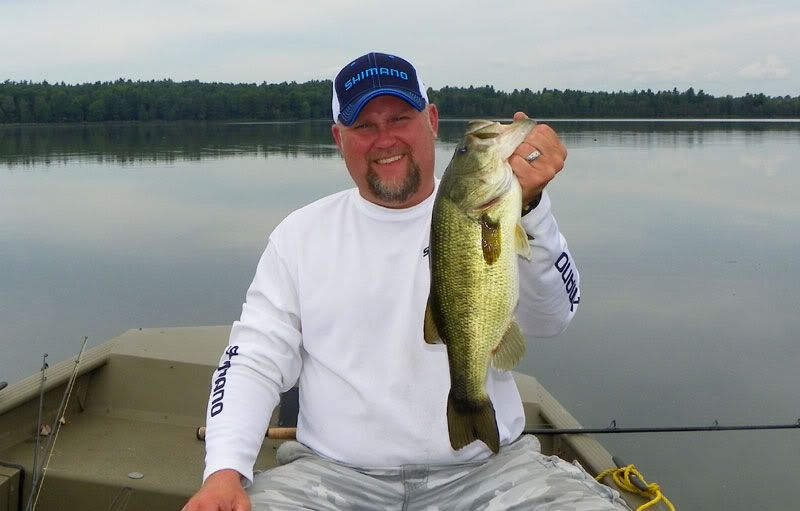 Jim was throwing the kitchen sink at em!  He started finding the same thing with the still sitting bait, which garnered the attention of this one.
We had a blast poking around in that Jonboat knowing that the next bite could be one of the rumoured Giants that lurks in these logs.  Next time!
The next day, long time internet buddy Bobber joined me aboard the Lund.  Bobber runs www.Fish-hawk.net which is a popular message board in Eastern Ontario.  Though we have known each other for many years we had never shared a boat.  What a shame!  We had a blast catching up and wetting a line.
Again the fishing was tough.  It had us stumped.  For me that was 3 days in a row of the fish being "off".  We covered all our bases and gave it our all but left with our tails between our legs after landing near a dozen all day.  Sometimes they have to win I guess.  The day was still a recent highlight for me and we are already looking to find another chance to get out!
Our best….wow.  That's pretty weak!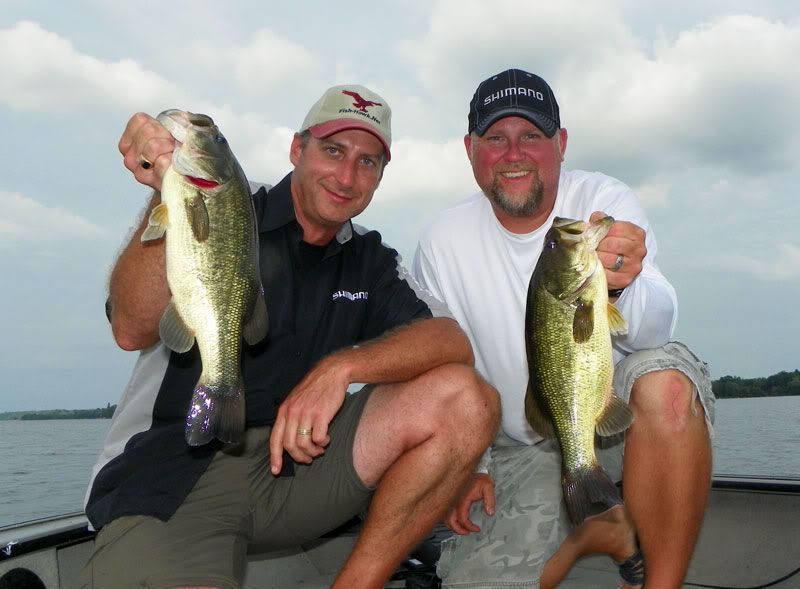 Back to work for me!  Hopefully the fish will wake up by next week!