While Pike and Walleye has opened in my area they very rarely interest me.  My sights have been set on Gar and Crappie since Spring began and before switching gears to other species I had a few more trips on the docket.
I've been on the hunt for one fish for some time now.  A 15″ Crappie.  I hear rumors of them but have yet to have one grace my hands.  After likely catching a few thousand of these fish I'm beginning to think it may be my white whale!
The past two weeks I've had five trips out on the Craps.
Grant and I plucked them from some serious wood one afternoon.  Fun afternoon with loads of laughs!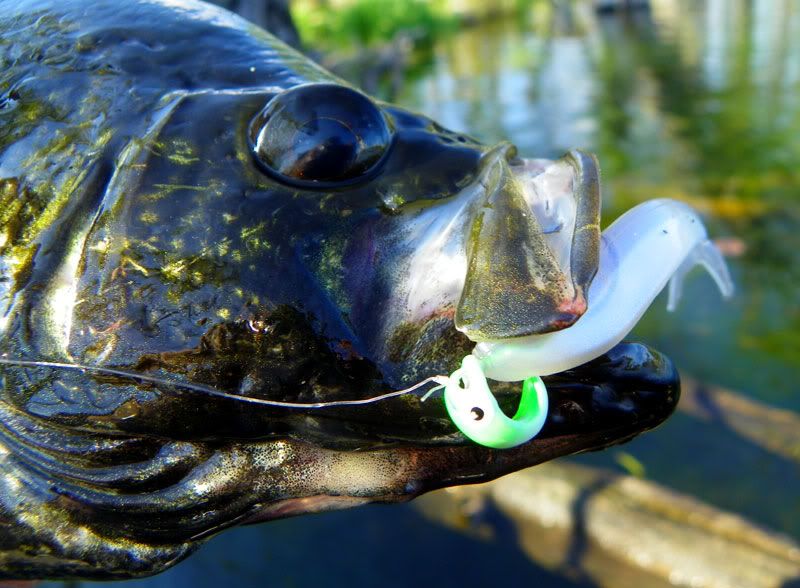 Next trip was with my buddy Markus while he was in town.  We launched into what I'd call a pond with high hopes.  I had plucked some nice ones from this spot in the past.  The bonus of this spot is the GIANT Bluegills!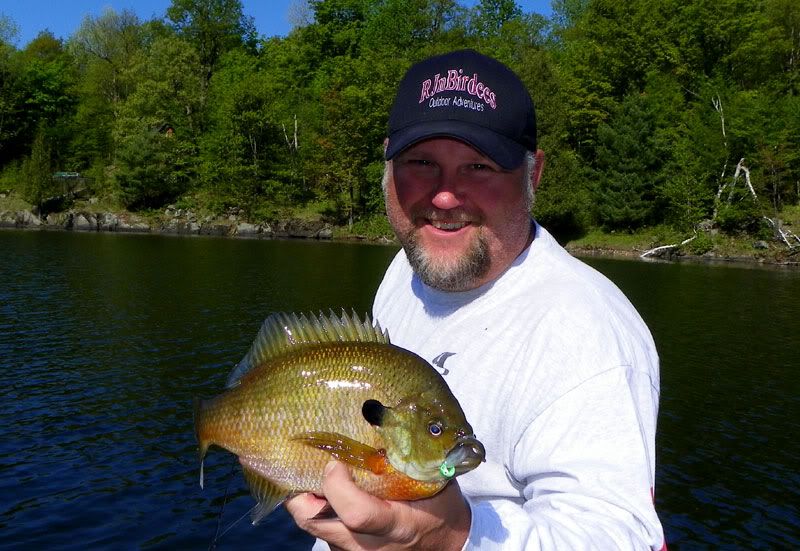 We found the Crappie stacked on a Beaver Hut but could only manage to get one good one at 14.25 inches.
Next trip Big Jim joined me for an afternoon.  Jim is always a treat to have aboard the Lund.  You know it's great fishin when Jimmy says "This is just Stoopid!".  We had a blast.
Birdee and I dropped the Lund in locally one afternoon for a few hours.  We had a blast plunkin' weed mats with 2 inch tubes!  Almost like plunkin' Largies!
The last trip in this report was likely the best Trophy Crappie outing I've ever had.  Teamed up with my buddies Phil and Tim in search of that 15″er.
To be honest it was a real struggle.  Fish are off the spawn and moving to summer holes which can be tricky.  Spots that I found them in the past were void.  Frustration was setting in!
A last ditch effort was to head to some emerging Milfoil in 10 FOW.  Tim fired out his baby Xrap and hit pay dirt.  From there it was bedlam.  Some were caught sight fishing them down in the weeds and others were nabbed making long casts to the roaming schools.  To give you an idea on how hot it was, we had a true tripleheader.  Every fish was over 12 inches…..
Best fish of the day was this one that just didn't get me to that 15 inch mark.  Some day!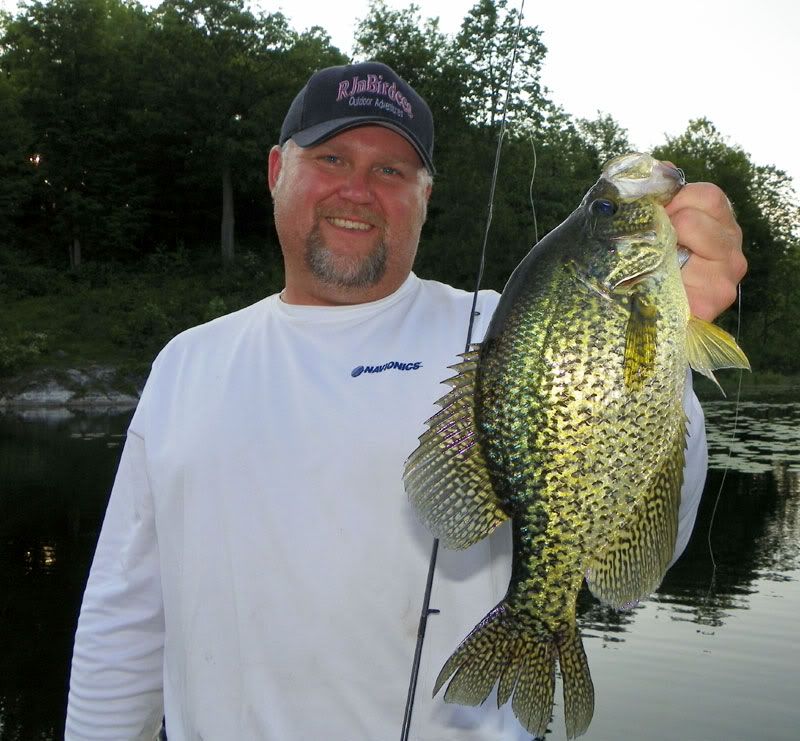 Awesome Day!