It's late March and the way I've approached this early arriving warm weather is to take it all as a bonus.  Some days have been great and some not so much but having the Lund out this early on local waters has been great and the fishing will only get better.
With the recent cold snap across Eastern Ontario it has turned the Panfish off a bit.  After spending a few hours out yesterday I decided to look at other options.  It didn't take much convincing from my boat partners for the day to give the Lakers a looksie.
Armed with the standard Laker type setups which include jigging spoons, jigs and a grub as well as some swimbait style plastics we set out.  After looking shallow to start with we found little success so it was "go for a drive" time.  Staring at the Humminbird showed us fish belly to bottom in deeper stretches.  Negative fish but if you put it in their face they'll eat it.
Seeing how they were belly to bottom I quickly unpacked my dropshot rod and set down a KO Minnow.  It didn't take long…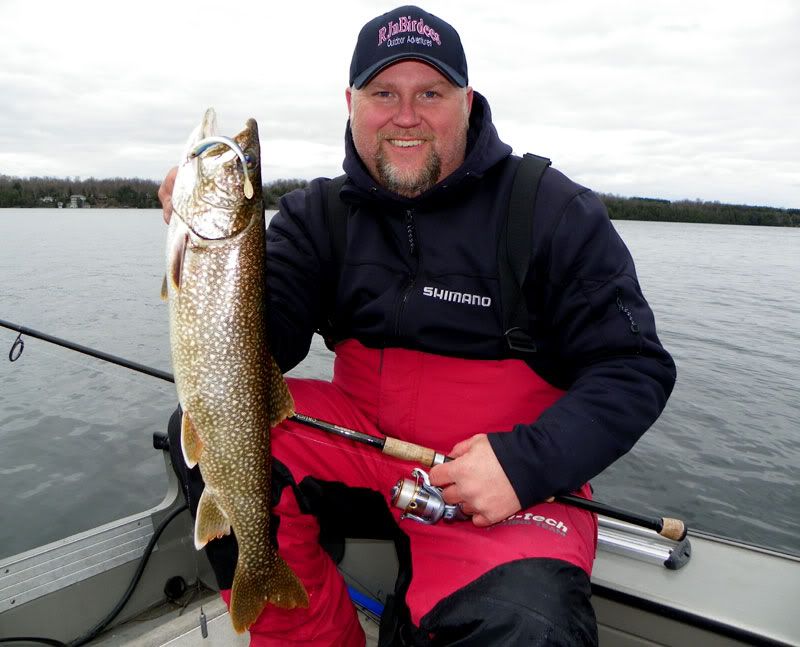 Sure not a giant but great fun on the lighter stick especially coming from the depths.
On the dropshot, it's not a violent strike.  Just solid weight as they just swim up and eat the bait.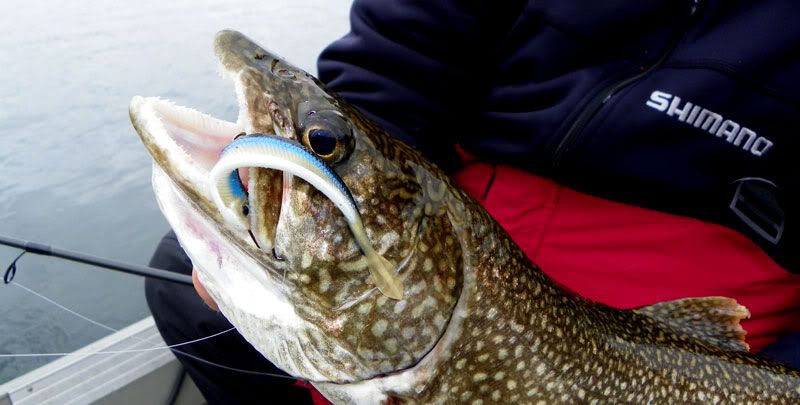 We played around a bit landing a few more and decided to head back to where we started in hopes of finding those shallow cruising fish, the bonus of that move was a reprieve from the cold and blustery wind.
We found a steep drop adjacent to a sand flat.  For whatever reason I can't explain it screamed jerkbait to me.  Out comes the new Rapala Flat Rap and onto the new Super Slick braid.  First long bomb cast and the rod was nearly ripped out of my hands.  Laker in 3 feet of water.  Wild and fun.
In the end we kept a few for the smoker and left fairly happy with our results.
Never be afraid to try something different on the water, that strike on the jerkbait made my day!