More than a few brave souls made the trek down to Petrie Island on Saturday to take part in my very first "Vexilar Demo Day".  I love seeing people see the benefits of using a flasher unit on ice, it is immediate.
The bluegills were active but small, the crappie were fair size but tough to entice.  The folks who had never used a Vexilar before were on it within minutes and catching fish, awesome.
I had and FL-18, two FL-20's on the ice as well as the new FL-22.
Some photos from the day….
This fella had never seen a Vexilar before and was just starting to get into ice fishing.  He not only caught his first ever fish thru the ice but also learned how frustrating it can be to see fish sitting there staring at your bait and not eating it!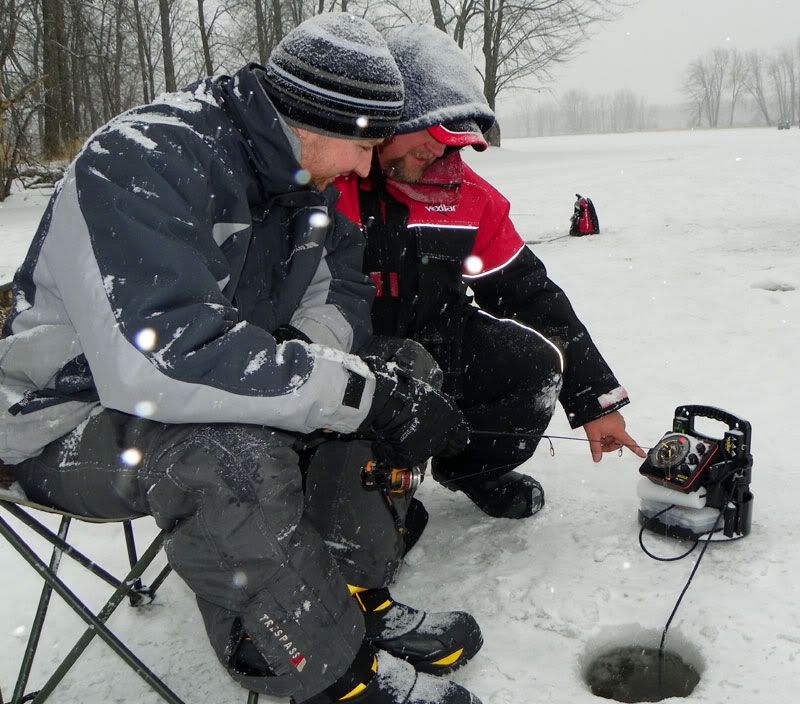 Another Demo Day is scheduled for the 29th of January on Lower Rideau Lake.  Feel free to contact me for any further information.