This past Saturday Birdee and I hosted a large group of anglers who ventured out onto Lower Rideau Lake for what we call a Vexilar Demo Day.  Basically we allow the folks to play with Vexilar Flashers for the afternoon or if they have one they can bring it to ask any questions they may have.  These types of days have been very well received!
The Happy Hosts……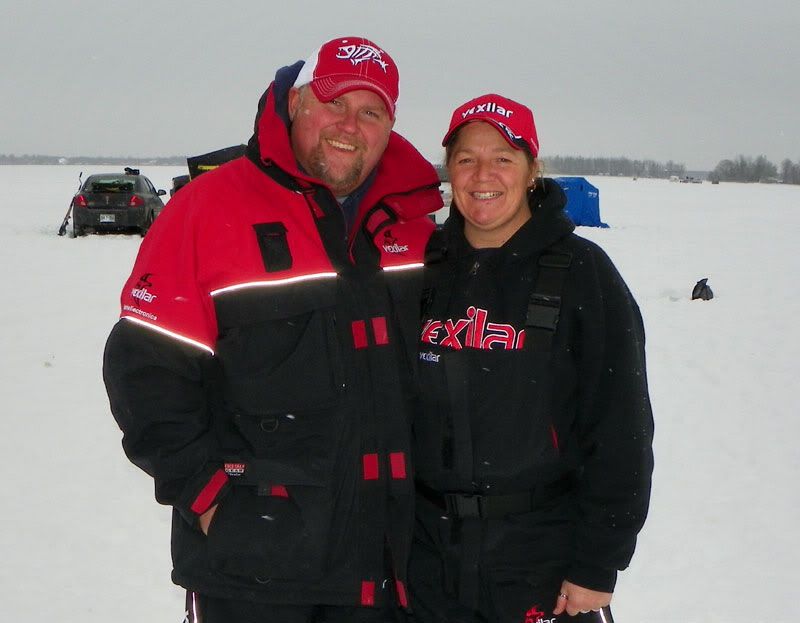 Since our permanent shack is on the lake it made for an easy meeting place.  We had nearly 40 folks show up from as far as an hour away.
The fishing wasn't stellar likely due to the commotion going on topside but some perch and the odd Bluegill kept them busy.
Brian and Merrill as well as JM beat me there and were set up already beating up the Perch population.
Brian took advantage of the warmth inside the shack and plucked Perch while we caught up on this past summers fishing.
Big Jim was kind enough to swing by and hang with us.  He's always a hit with the kids and anglers alike.
Birdee did the cooking and the fresh hot dogs were a real hit!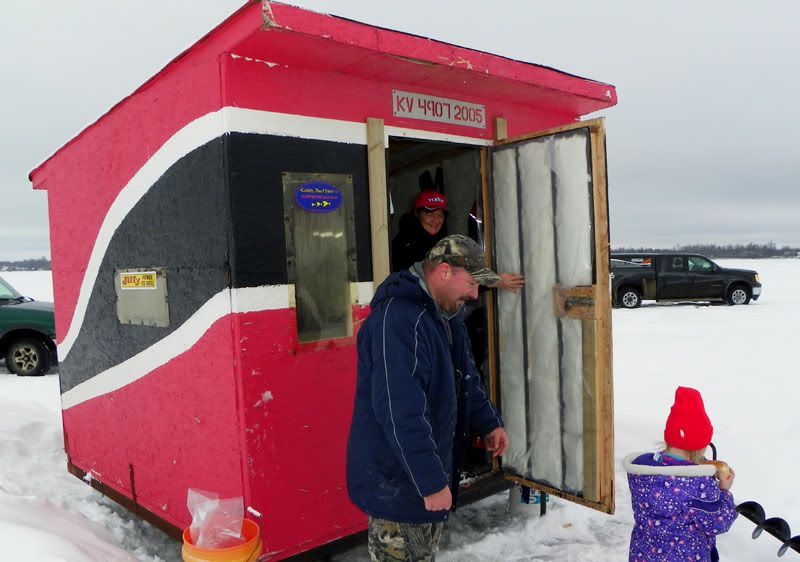 Birdee did take the time to do some fishing as well.
Ed from Paddletales came out as well.  Ed hadn't ice fished in years!  We sat in the shack as the sun began to set and had a great chat as he plucked up fish.  He quickly came to appreciate the Vexilar.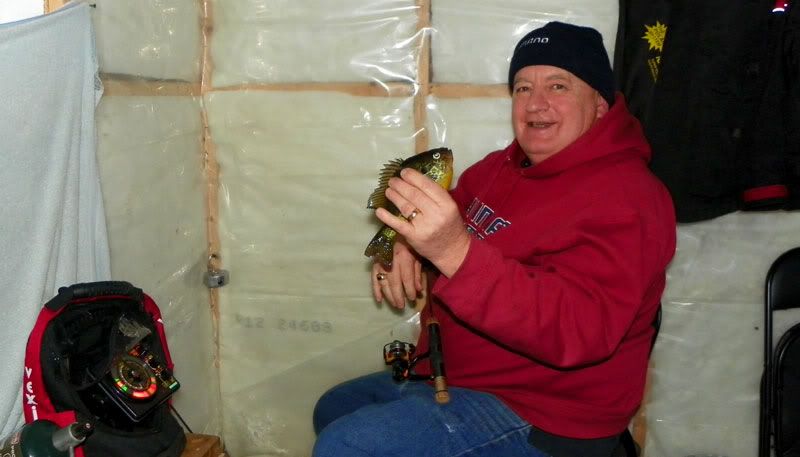 Birdee and I were thrilled with the turnout and everyone left talking about the next one!