As many of you know may know the Ontario record was broken in May of 2008.  The story of the catch as well as other photos can be found here
Record Gar
.  It was an awesome deal to go through and the fine folks at OFAH handled the whole thing great.  Huge thanks to Mark Cousins at OFAH for his work on this.
When I learned
Advanced Wildlife Design
were the folks doing the replica mounts for OFAH I was thrilled.  Shawn and James at Advanced have revolutionized the industry of taxidermy with the quality of their work.  They have certainly raised the bar.  It isn't a simple fish or wildlife mount, it truly is Art.
While on a trip North I decided to give Shawn a call to see if on the off chance my mount was ready.   I was beyond excited when they said to make the trip their way because it was good to go!
Upon pulling into the parking lot I was assured I was in the right place as the giant Largemouth Bass head over the entrance.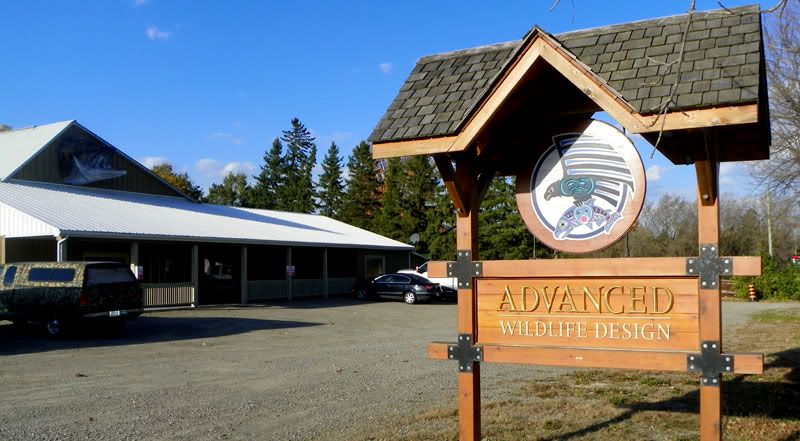 I was given the go ahead to snap photos of their showroom.  Beyond beautiful stuff.  Showpiece after showpiece.  All amazing work!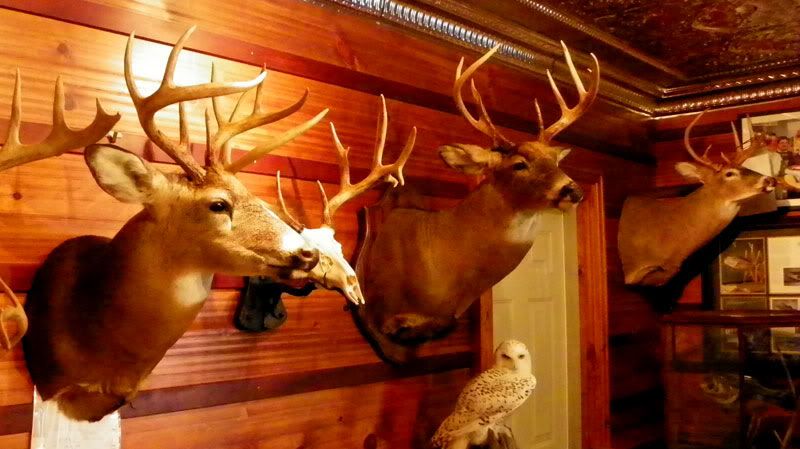 I was lucky to enough to see a buddy of mine's Salmon/Brown Trout combo.
Then the time came.  Shawn invited me back to the work room to see the in progress work.  Wow!  The attention to detail and painstaking work they do is what turns these mounts into masterpieces.
Shawn disappeared for a second and returned with my mount.  My jaw dropped.  To say I am happy with the work they did would be a major understatement.  I couldn't be happier with it.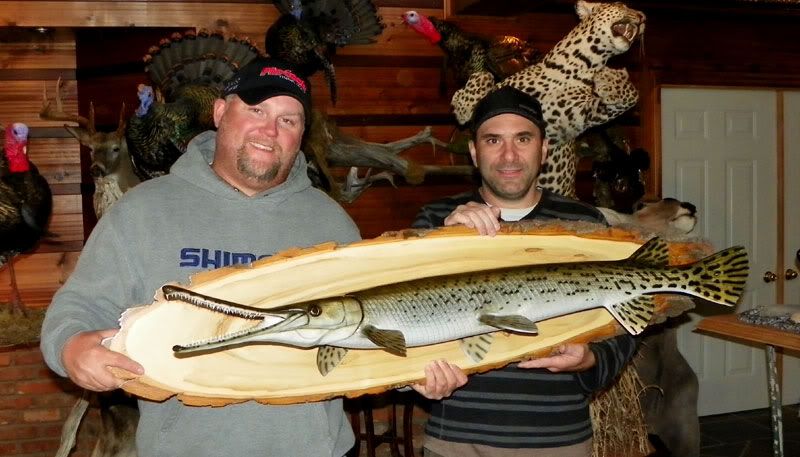 I drove home that night from their shop and Birdee had the same reaction I did, as has everyone else who has seen it.  A wall in our living room has been bare for 18 months because we knew it was coming.  That wall is now it's home.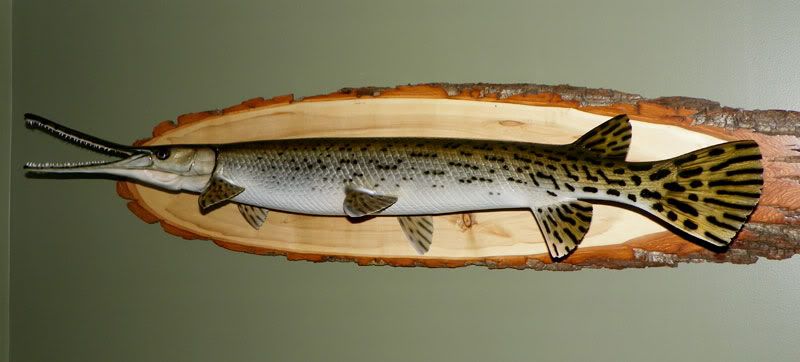 The paint is perfect and the attention to detail is amazing.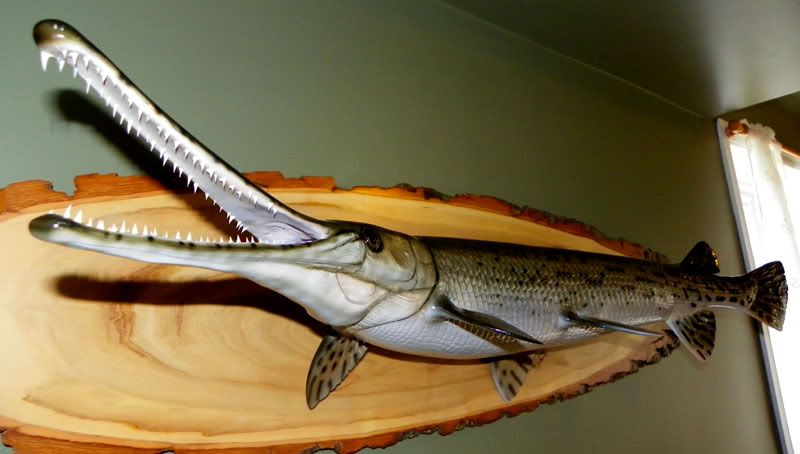 Huge thanks to Shawn and James at Advanced Wildlife Designs for their hard work.  If you are ever considering having a replica done, that is 100% the spot to go in my opinion.