Late last year Birdee and I put together a contest that gave away two prizes.  One was an awesome prize pack that we threw together with product from our great supporters and the other was a day on the water with yours truly.
Long-time member of Fish-Hawk.net "FatLuke" was the recipient of the day on the water.  He requested a day chasing Gar come springtime.  Knowing how that type of day is so reliant on weather/wind conditions I told him we'd do our best!
Well I think Luke is one happy customer!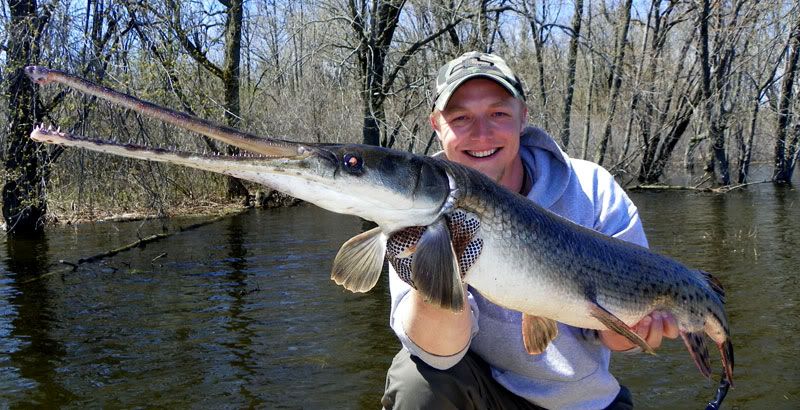 We had some steady action on the day including this double-header!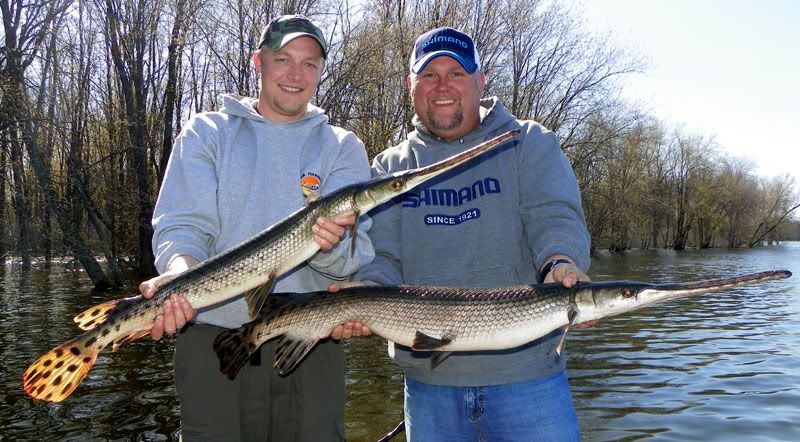 I had a great time with Luke and was thrilled with the outcome of the day.