Some days while chasing Largies the conditions just scream "crankbait".  I love those days!  Not much beats whoopin a pile of Bass on cranks.  When we dropped the Lund in the lake the wind had already started to get blustery.  Fishing anything but a crank on the very pronounced weedlines would have been tough.  Cranks it was!
Being that we'd be working the 3-10 feet of water areas along the weedlines I setup with two different diving baits.  First up was the Manns 1-Minus, pretty standard staple in my arsenal.  Up next was a Manns c-4.  It's a diving bait that reaches about 4 feet in depth.  Pick your poison for cranks, everyone has their favorites!
I have two rods setup for cranks.
The first is a Shimano Cumura 7'6″ Crankbait rod teamed with a Caenan.  The other is a 7'11″Shimano Crucial with TC4 graphite teamed with a Curado.  Both are spooled with 10 lb flurocarbon.  You'll notice the Fastech clips, very handy!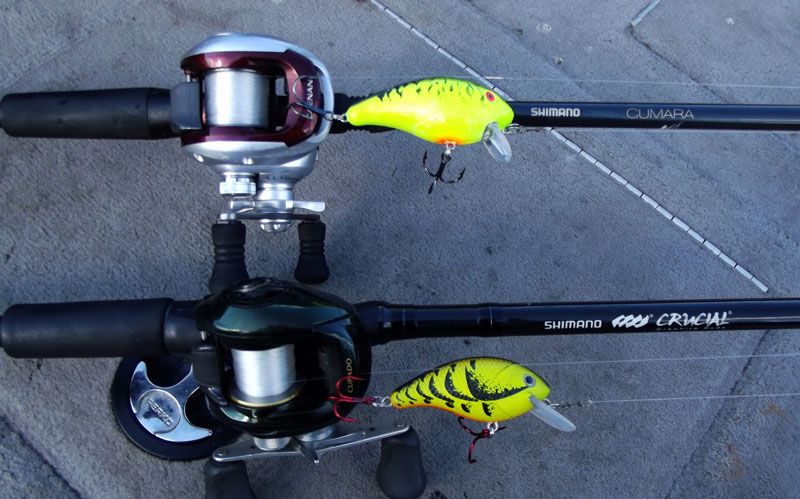 With the wind howling, I made a concerted effort to put the bow of the Lund right on the weedline and made my casts out and away or down the weedline rather than casting in towards it from a distance and drifting much faster.  Just a way to cover the water a little more thoroughly I felt.
The results spoke for themselves.  With nearly 20 Largies landed and a handful of Smallies thrown in the mix it was a productive day, considering the conditions.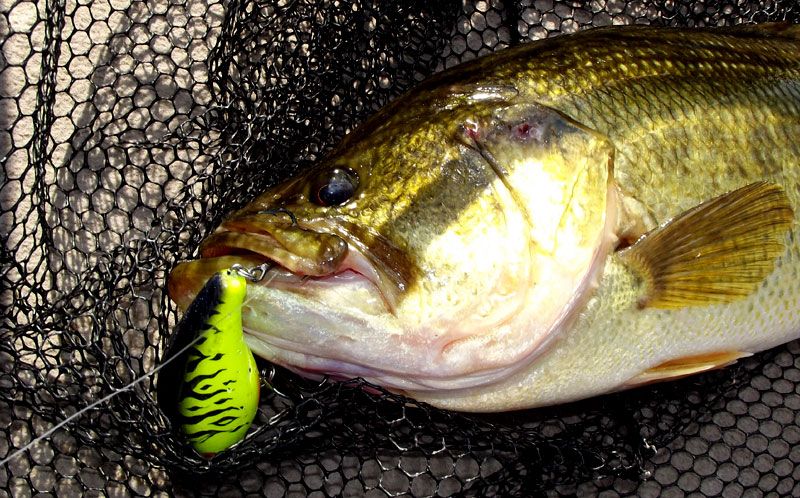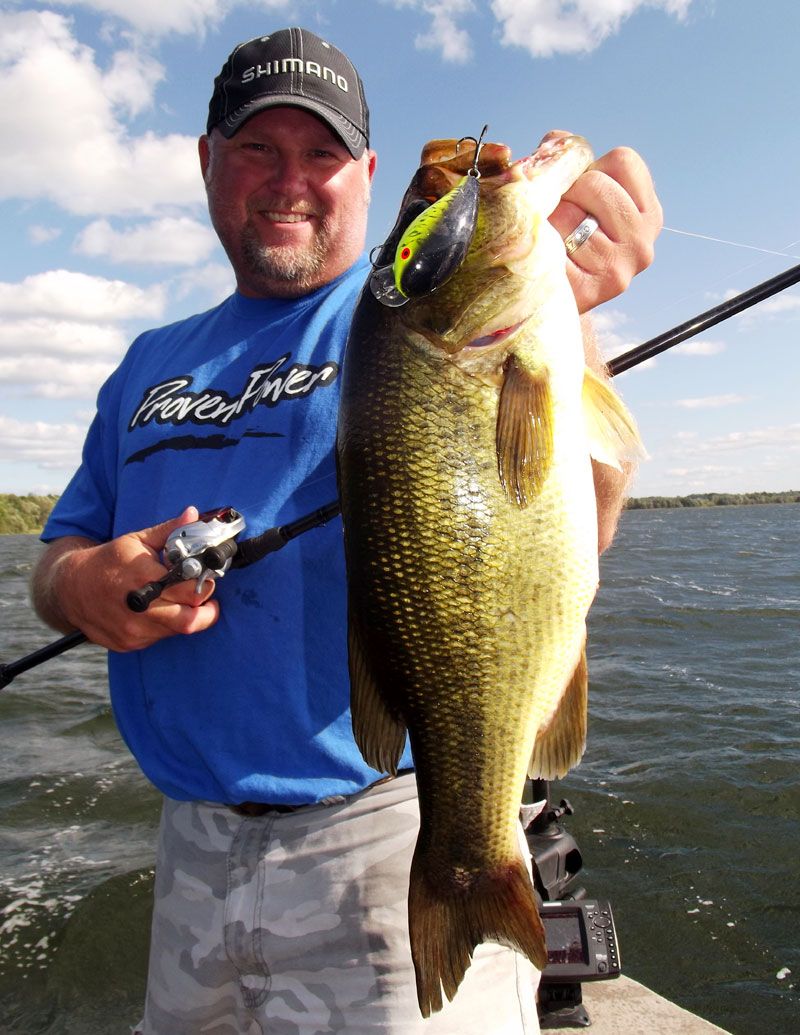 Bonus Smallie that absolutely crushed it!
Don't let those cranks collect dust….let em collect these!