When Marc Thorpe asked us to do a spring Crappie shoot for his FishFactorTV show I of course obliged. Being a weird spring the fish were in and out but fairly predictable.
I decided to hit a lake I've been putting the pieces together on for 2 years. Not a numbers lake but some nice fish in the 13 and 14 inch range.
Things started slow in my eyes but Marc was thrilled. We were catching lots of fish and the camera was rolling. We moved on to another area and hit paydirt. 12, 13 and 14 inch fish came over the gunnels. It was awesome. Watching Marc, a dyed in the wool Muskie Guy giggling over the fishing was a treat.
Tactics on the day were pretty standard. I was flipping a 2 inch tube around sans float, while Marc used a float.  In one area he had to shorten his lead to about 6 inches off the float as the fish were sitting right on a patch of sand in a foot of water.  He would drift the float over their heads and they would rise and suck in his jig.  Neat to see and likely some great video footage.
The last segment they wanted to shoot was a fish cleaning/cooking session. Back to the ranch we go. Setup on the tailgate and went at it. Came out great.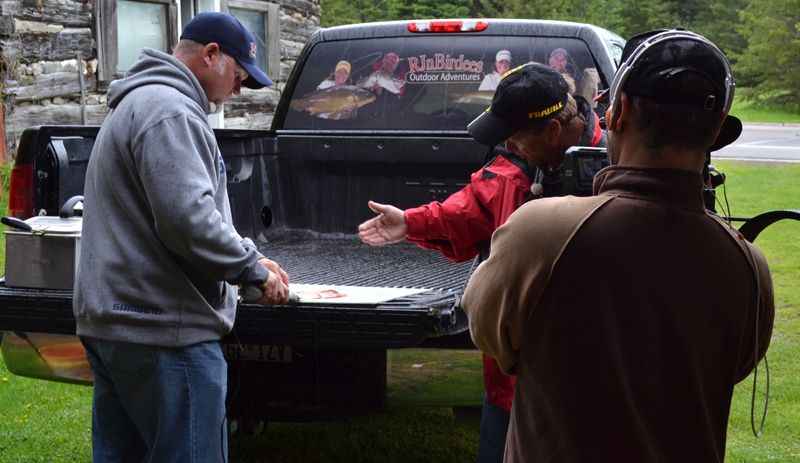 The show will air next Fall or Winter, should be a good one!