While out East I was lucky enough to experience an evening "fish" that I'll remember for awhile.  The word had spread with the locals that the Squid were in the warm water around the wharfs so we loaded up to give it a go.  There'd also be Mackeral around as well, we were told.
When we arrived at the pier it was a beautiful East Coast scene…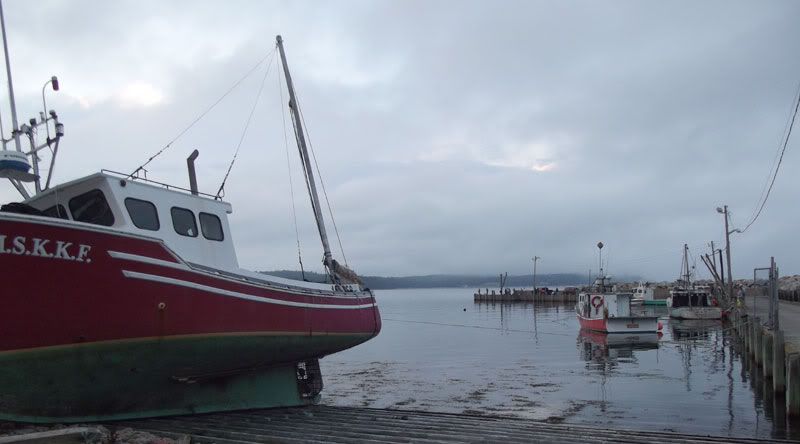 A walk down the pier led us to a tangled web of locals catching their dinners!
What was really cool was how friendly and helpful everyone was.  I've seen scenes like this that certainly were not like that.
Squid were being caught by everyone.  What I describe as snot with eyeballs they were a wild looking thing.  Squirting water and ink everywhere it was quite the scene.
We were able to secure a few "squid jigs" from Mark's cousin Wayne.  Weird looking contraption but they worked like a charm.  The squid was always attack to the bait from the back end and get hung up on the prongs.  To take it off simply turn the jig over and they fall in your bucket.  Simple.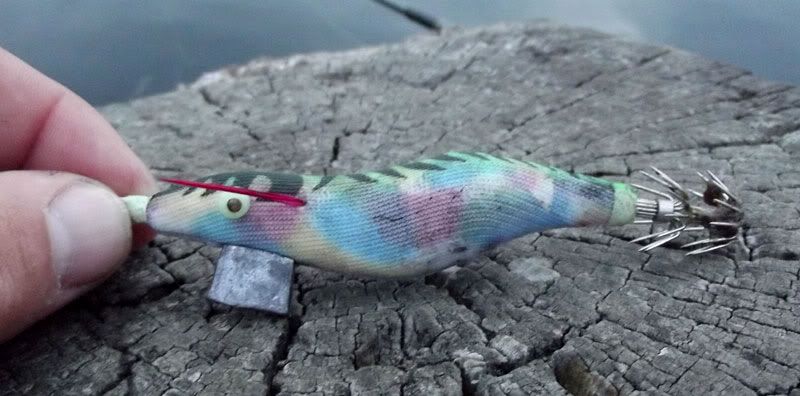 Mark's daughter Hailee was right into it.  This squid was smacked up against my back..bugger!
Skoots and Alison with a double header…
I decided to give the Mackarel a go.  Using a feather rig I was fleecing them in no time.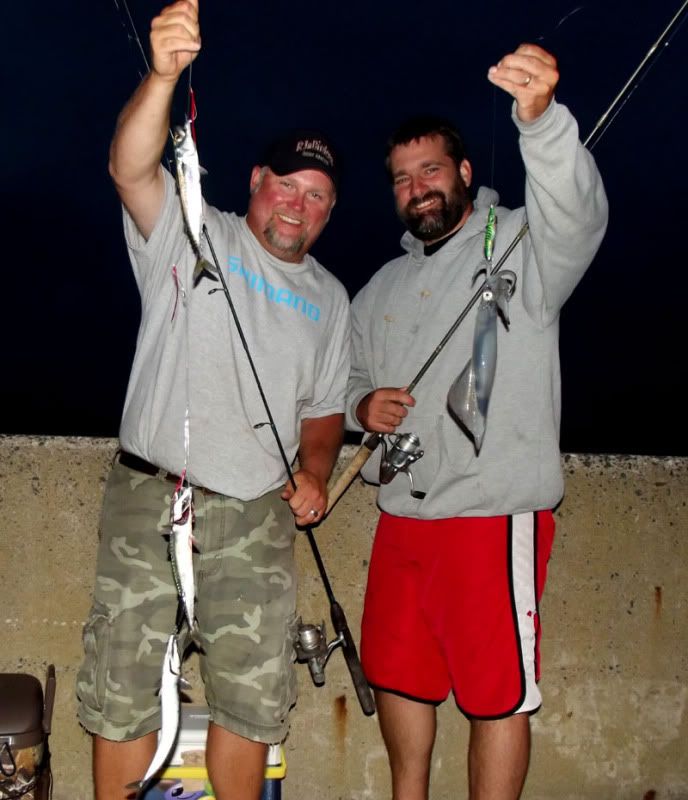 I had to catch a squid just to say I had!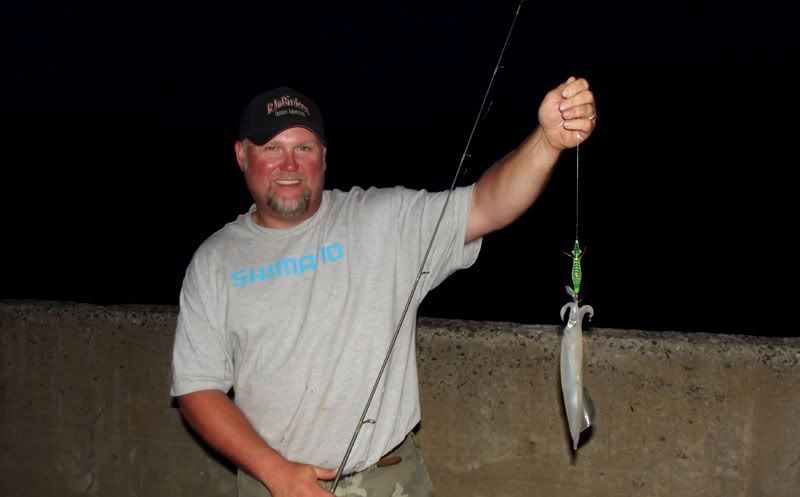 We filled nearly two pails of these suckers.
Next step?  Deep Fryer!
Wayne cleaned up a bunch and into the oil they went.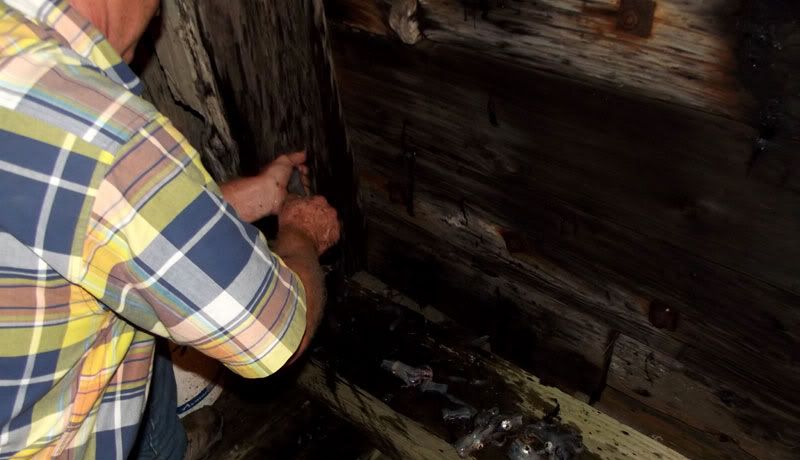 I am not a seafood eater but was talked into trying it.  My review?  It was like eating an elastic band dipped in FishCrisp then deep fried.  haha!  Not my thing.
Great night that I'll remember for a long time.